Durham Lumiere is here and it's likely to be bigger than ever. Here are some Durham Lumiere tips and ideas for making the most of the evening.
With 37 installations from world class artists, the Durham Lumiere festival of light takes place over four days, from Thursday November 14 to Sunday November 17.
With tens of thousands of visitors expected to head to Durham city centre, the 10th anniversary edition of Durham Lumiere is expected to be one of the biggest yet, and will feature new artworks as well as some favourites from previous years. You can see the full list in our Durham Lumiere programme story. You can also take a look through our Durham Lumiere 2019 picture gallery.
What is there to see? Watch our Durham Lumiere 2019 video to whet your appetite
We've pulled together a few Durham Lumiere ideas and tips from our experiences of previous Lumiere events, to help you enjoy your visit to the festival.
We hope you find them useful and that you have a great Lumiere!
You can also find more information in our story about how the Durham Lumiere ticketing system works, our road closures roundup, and details of where you can still pick up tickets.
Durham Lumiere tip #1: Take a mac - but not an umbrella
Taking place in November each time, you might expect the weather wouldn't be great for every Lumiere event - and you'd be right. Some of the previous Lumieres have experienced heavy rain, with the ground getting churned up around some of the light installations.
Unfortunately, 2019 is also looking like it could be quite wet, so we'd suggest taking a waterproof coat or mac, but not an umbrella. This is because some areas will get very crowded and an umbrella could become impractical. It's unlikely you'll make yourself very popular if you're jabbing your fellow visitors in the eyes every five minutes - especially if your brolly is anything like mine, which has deteriorated over the years into a mass of torn fabric and disconnected jagged metal ribs.
Similarly, take a few layers because you could be standing around; in the most crowded locations, it's going to be more the case of foot-shuffling along like penguins than a heart-pumping power walk.
Oh, and take some sturdy footwear as you might be crossing churned up grassy areas.
Read next: What's the weather going to be like for Durham Lumiere?
Durham Lumiere tip #2: Don't fancy park and ride? How about park and stride?
With so many people coming to Durham Lumiere, there'll be lots of transport options laid on. No less than six park and ride locations are available for the festival (information is here), and there are also regular buses (details here). However, there's another option that doesn't always get mentioned.
Lumiere parking is available at County Hall, which is a 10 to 15 minute walk down the hill to the city centre. The County Hall car park will have limited space on the Thursday and Friday night until staff start to leave at 5pm.
One downside: you'll have to walk back up the hill at the end of the evening.
Read next: GoNorthEast lays on extra buses for Lumiere
Durham Lumiere tip #3: Avoid the queues - and also the rain
Thursday and Sunday are always touted as the quieter days to enjoy Lumiere and, while it's still likely to be busy, you're more likely to be able to move around and get to all the installations you want to see.
If you want to avoid the rain as well, then you might be best off going on Sunday. At the moment, rain is forecast for parts of Thursday, Friday and Saturday, but Sunday is - at least at the moment - shown as being dry. Of course, this is a British weather forecast, so we'll probably be knee-deep in snow by Sunday, but it's something to bear in mind.
Read next: Lumiere artwork made from waste plastic takes centre stage
Durham Lumiere tip #4: Take a tripod - or the next best thing
Without wanting to state the obvious too blandly, Lumiere takes place at night (you can't say we're not first with the big scoops). So if you want to take some photographs that don't look like an abstract sixth form art project, you're going to need to steady yourself.
If you're lucky enough to have a top-end phone, then chances are it'll take pin-sharp night pics straight out of the box. But for the rest of us, we've got to improvise a little.
What's the problem with night photography?
Whether you're using a mobile phone or a full-on camera to shoot your Lumiere pictures, most devices will compensate for the lack of light by taking a longer exposure: in other words, it takes the picture more slowly. This longer exposure time increases the amount of light coming through the lens, but it also increases the chance of getting a blurry image if you move the camera even slightly while it's taking the picture. In the darkest areas, taking handheld pictures can become almost impossible.
What's the solution?
The ideal solution is to use a tripod, because this eliminates any hand movement. However, if you're the kind of person who owns a tripod, you'll already be using it. The alternatives are to get a little travel tripod, which have tiny legs and are great for standing on the tops of walls. Some of them also have bendy legs which you can use to wrap around handily positioned signposts and fences.
Failing that, your best bet is to rest your camera on a stationary object (or press it against a wall) and set your phone camera to timer - this will eliminate the shake caused when you press the screen to take the picture.
You'll then hopefully be left with something Instagrammable to impress your followers. Or just to show to Auntie Maureen.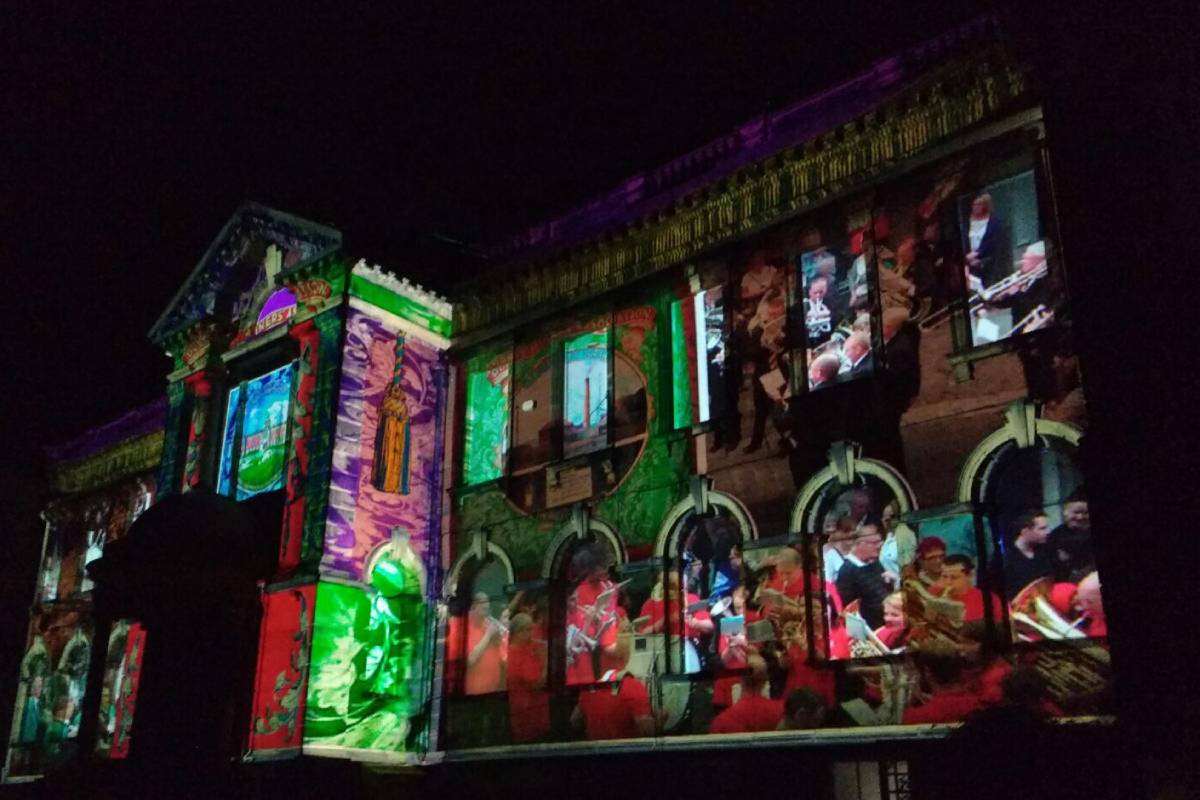 Durham Lumiere tip #5: Travel light - bag checks ahead
If you've got tickets to enter the inner sanctum during the early 4.30-7.30pm period, then be aware that there'll be bag checks and body searches in operation at entry points on to the Durham peninsula.
To avoid having someone going through all your worldly possessions - and to prevent people tutting behind you in the queue - then just take what you need, and avoid taking along big bags and stuffed pockets.
Durham Lumiere tip #6: It's not all about the peninsula
With the big clamour for Durham Lumiere tickets and the inevitable crowds heading for the installations on the peninsula, you could be led into thinking that there's nothing else to see. But don't forget that 26 out of the 37 artworks are actually outside the ticketed central zone and can be visited at any time.
Coupled with the fact that Lumiere is open until 11pm each night, you could actually enjoy the festival without seeing any crowds at all. Almost.
Read next: Want to go to the Christmas panto? We've got details of the Empire Theatre panto and the Gala panto