These Durham Lumiere pictures will give you a taste of the beautiful light installations that have come to our city for 2019.
ExplorAR headed down to the city centre and put together a Durham Lumiere 2019 pictures gallery.
And with 37 different installations from which to choose at the festival, we've picked out some of our favourites. From old classics from previous years, to big installations on Durham Cathedral and Durham Castle, there's lots to see - and also interact with - right across the centre of Durham.
You can also get more information in our Lumiere road closures story, our page on the park and ride arrangements, some helpful tips and ideas for visiting Lumiere, and parking and Lumiere buses information.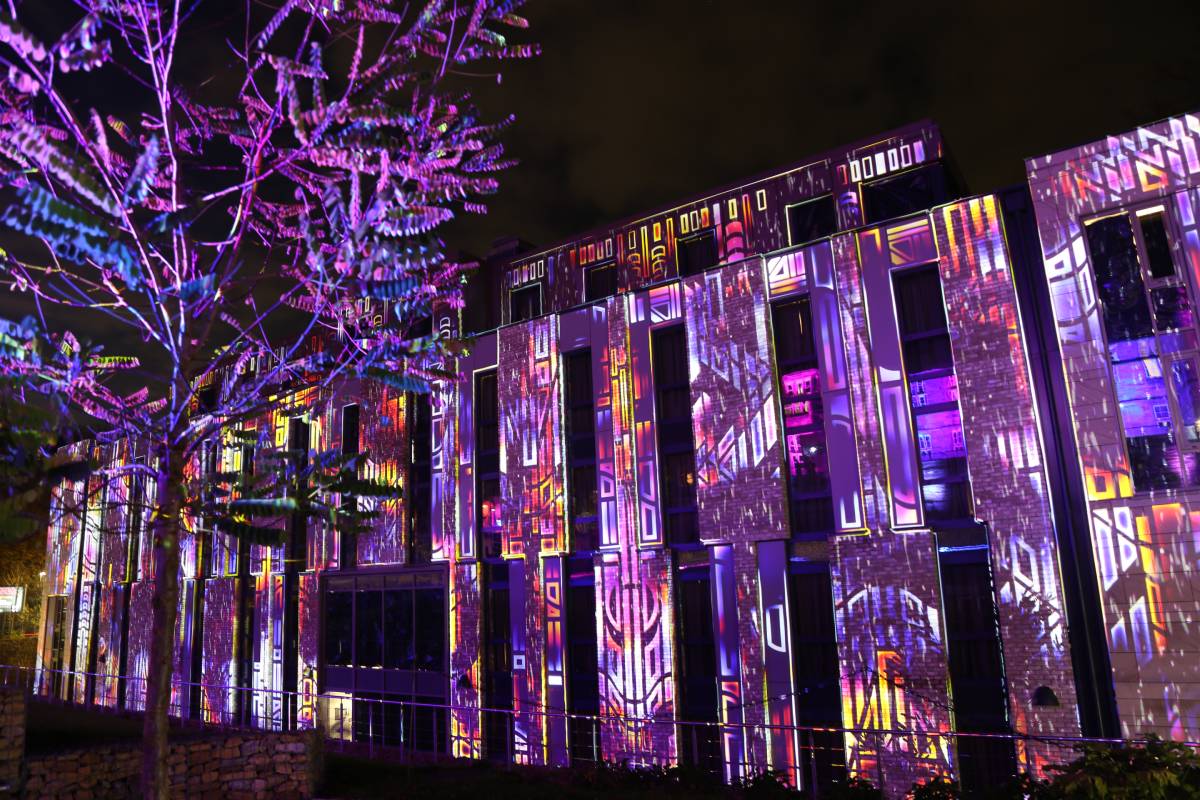 You can also see more highlights in our Durham Lumiere 2019 video.
Durham Lumiere pictures #1: I Love Durham
Making its first appearance back in 2011, this light installation turns the Marquess of Londonderry - the man on the horse - into a giant snow globe.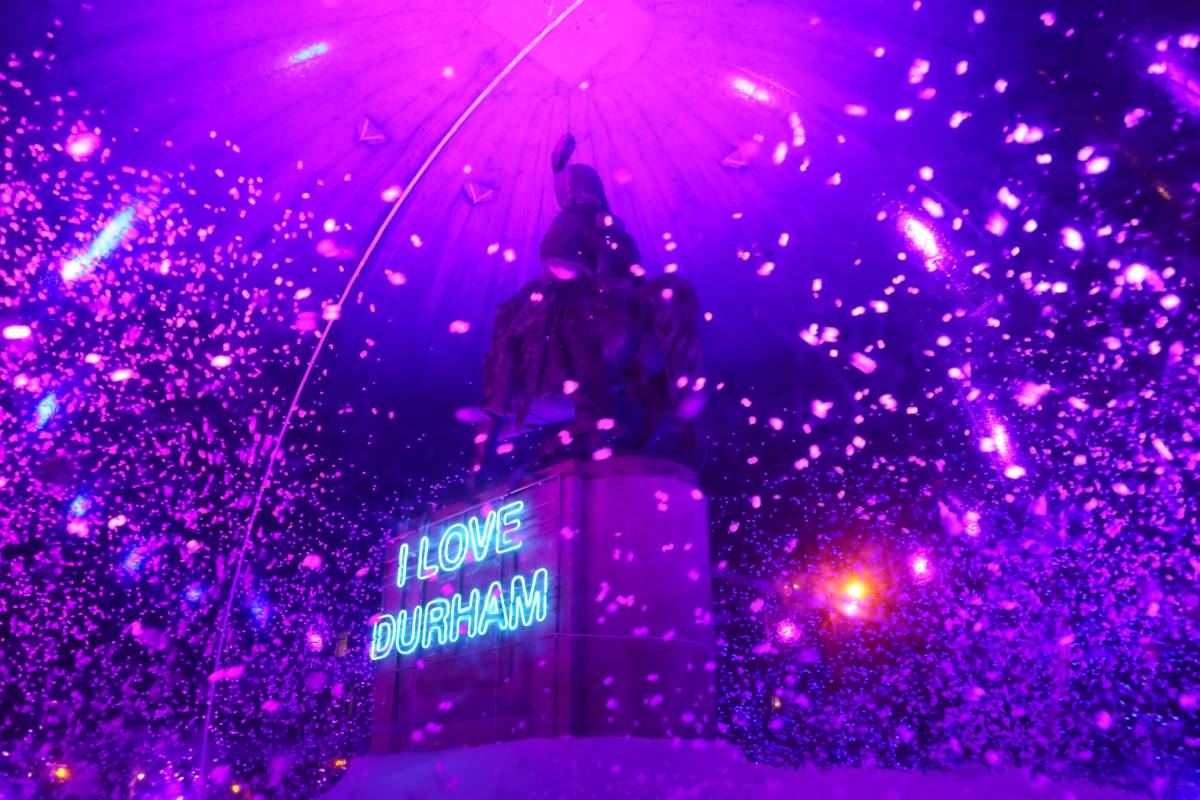 Placed in the centre of Durham Market Place, I Love Durham is a highlight of the festival, drawing large crowds and becoming, over the years, one of the iconic images to endure and return to Lumiere for the 2019 10th anniversary show.
The lights change the interior of the globe from white to blue, orange and purple.
Read next: Still need a Lumiere ticket? There's one place with some left
Durham Lumiere pictures #2: Wave
This beautiful light installation has both colour and sound. Located in front of the new Odeon cinema on The Riverwalk, it consists of a collection of suspended orbs shaped into a wave.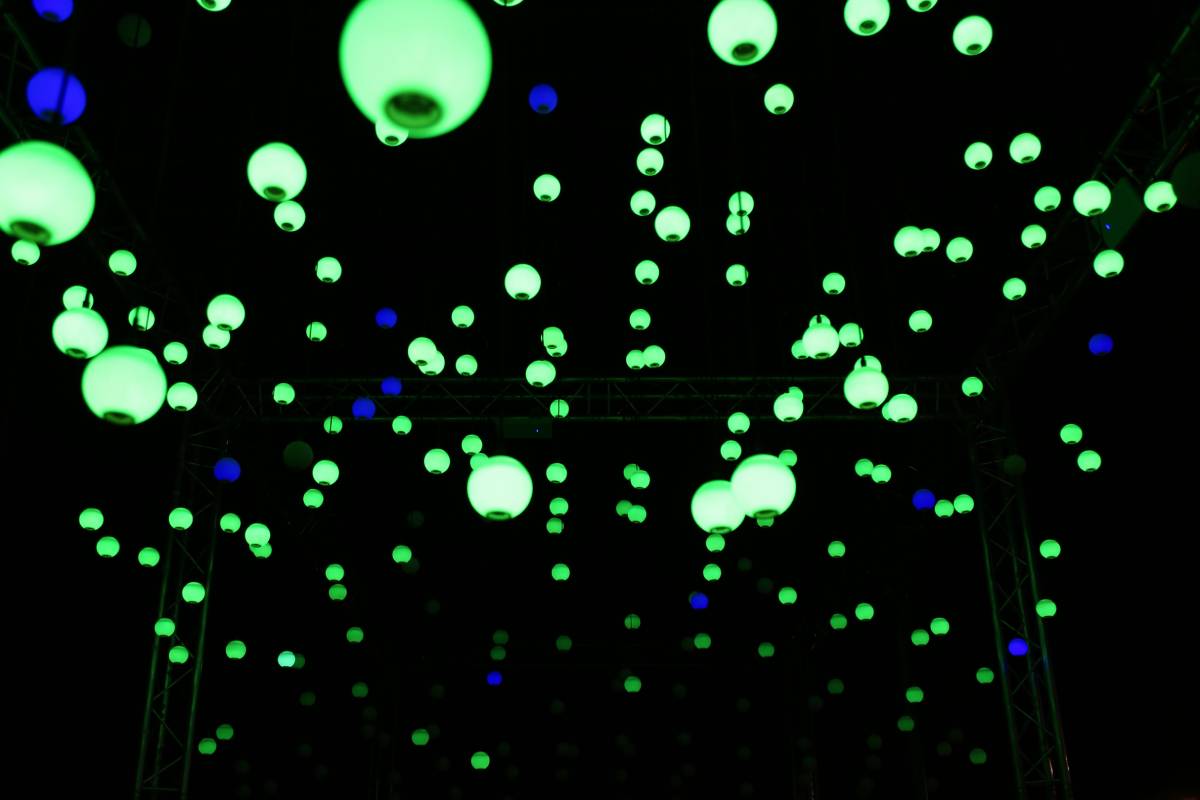 As the light ripples through the orbs in differing patterns, an otherworldly choir also sings to add to the effect.
Read next: What's the weather forecast for Lumiere?
Durham Lumiere pictures #3: Stones
Another of the enduring images of Durham Lumiere, this light show returns for the 10th anniversary 2019 edition.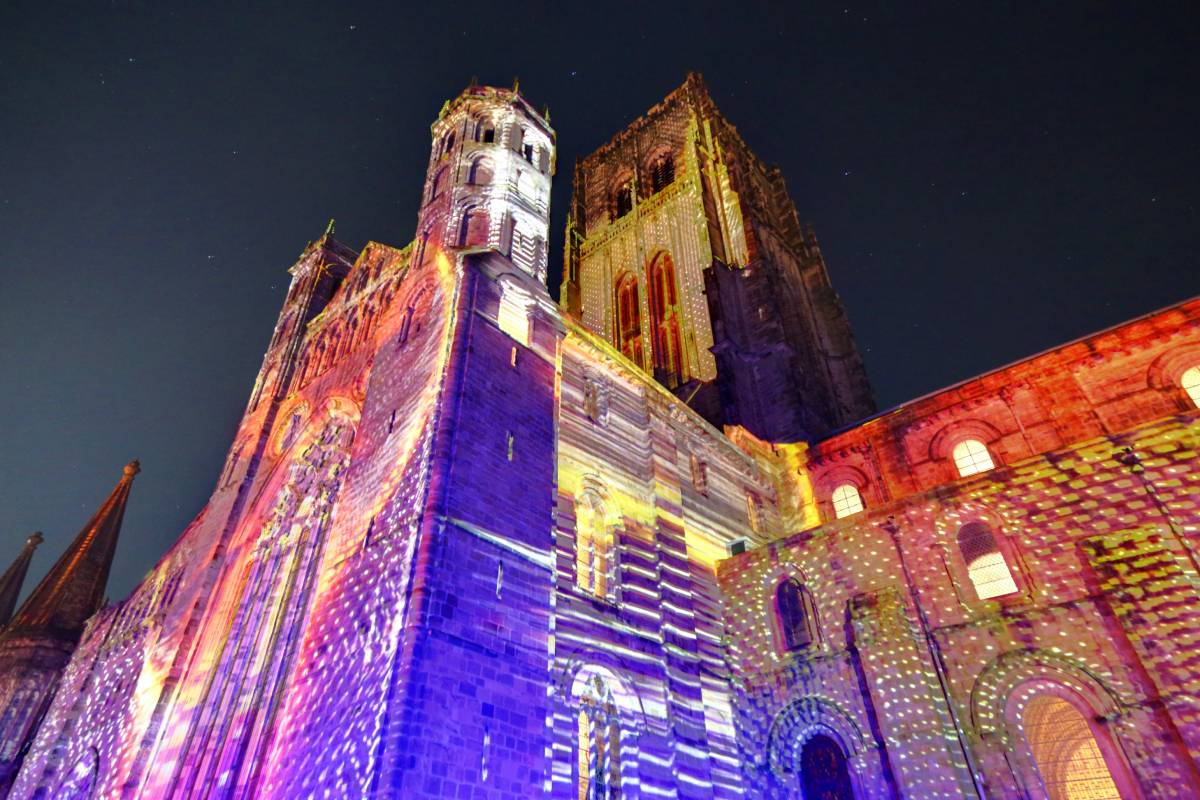 One of the most popular shows to see during the four day event, the projection mapping light show on Durham Cathedral is spectacular. For 2019, there's also interactivity, and people from the audience will be selected to manipulate the Durham Cathedral light show using special stones - hence the name.
Stones animates Durham Cathedral and highlights its role as an icon of the city.
Read next: GoNorthEast lays on extra buses for Lumiere
Durham Lumiere pictures #4: Fogscape #03238
This beautiful Durham Lumiere artwork is very atmospheric. Making its first appearance at Durham Lumiere 2015, it's located at the Fulling Mill and can be seen from Framwellgate Bridge.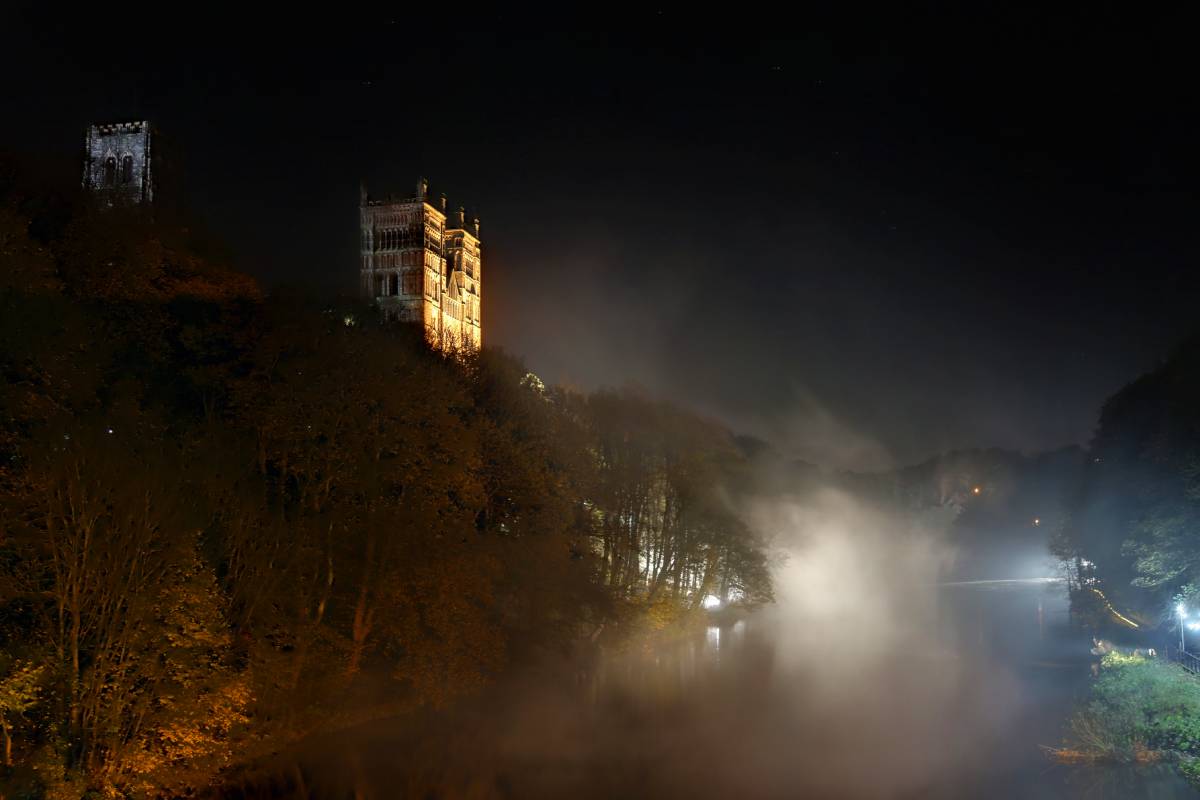 It cloaks the Durham riverbank and treeline in ghostly water vapour which creeps across the Wear.
Read next: What do Lumiere tickets enable you to do?
Durham Lumiere pictures #5: Shoefiti
Shoefiti is lots of fun. Head to South Bailey and, if you look up, you'll see a sight both familiar and strange.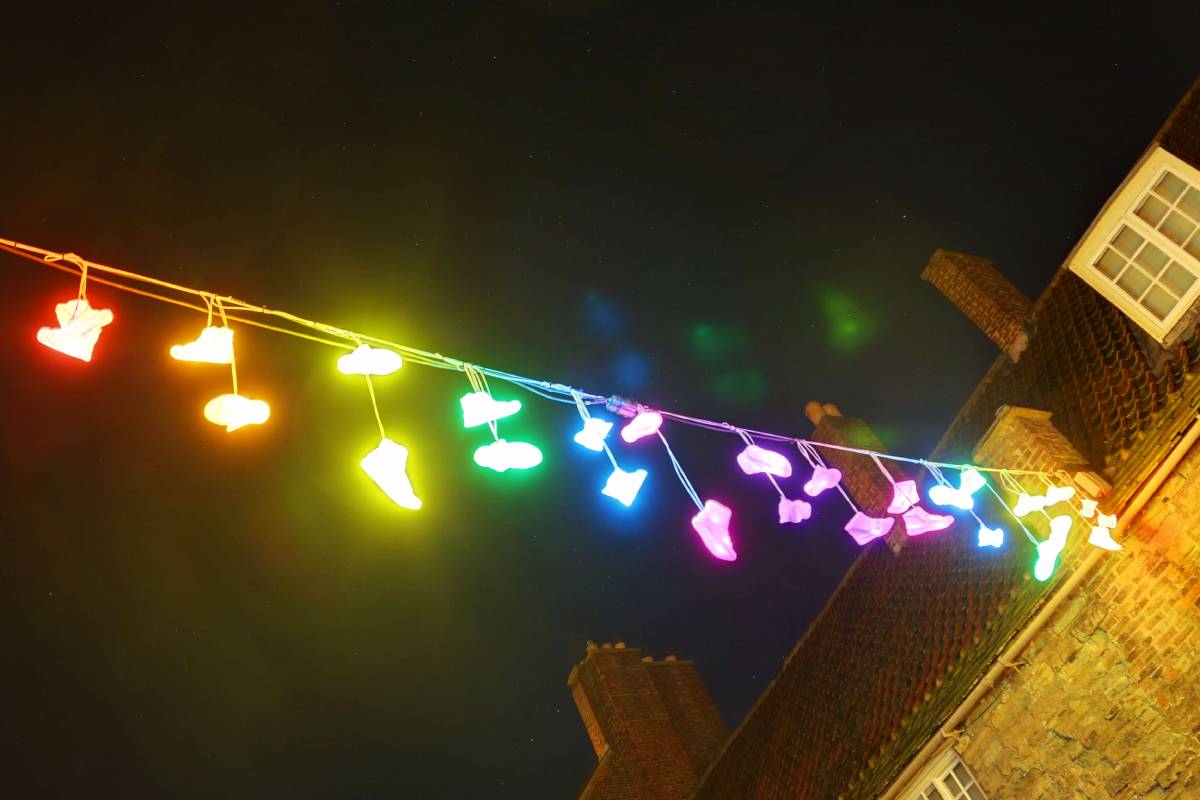 Based on the bizarre global phenomenon of shoes tied together by their laces and tossed over overhead powerlines and phone wires, Shoefiti consists of LED trainers.
Durham Lumiere pictures #6: Keys of Light
One of our favourite Durham Lumiere installations, Keys of Light can be found in Rushford Court, opposite Durham Railway Station entrance at the bottom of the hill. Pianists of different ages play their favourite tunes and Keys of Light is triggered by the sound to project colourful animated images on to the side of Rushford Court.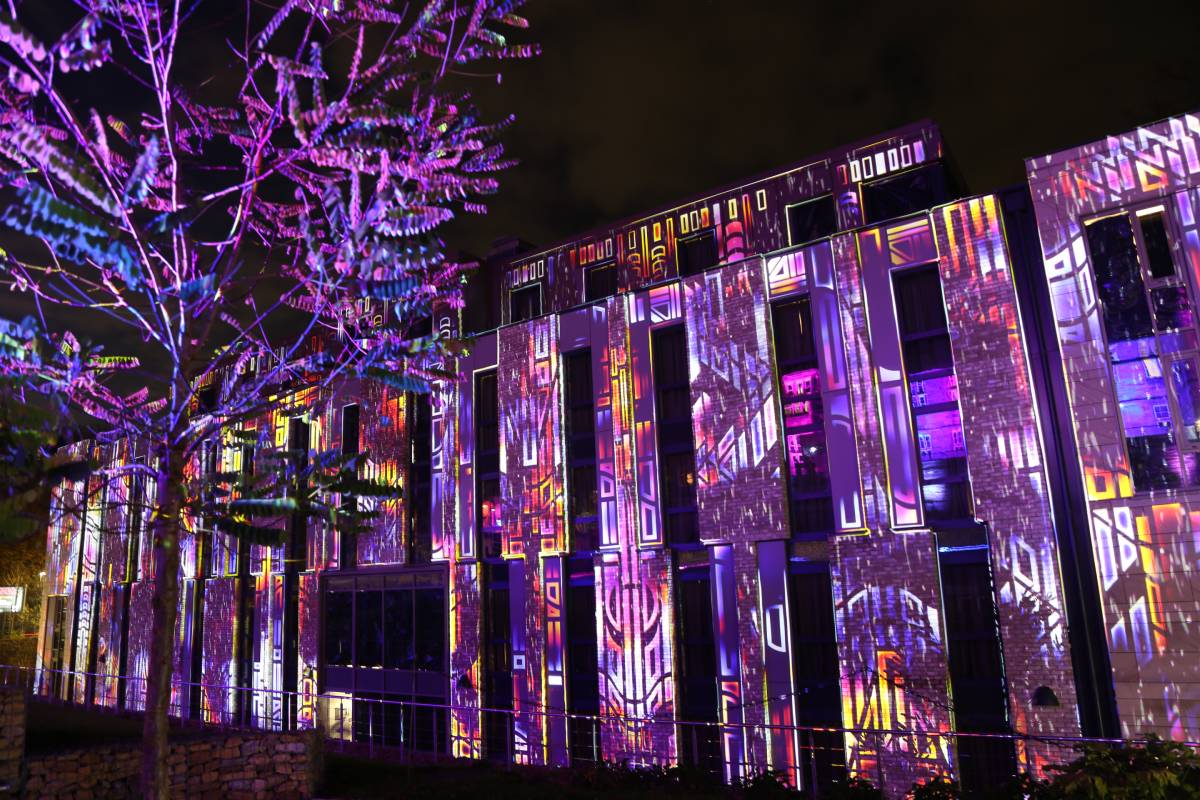 Keys of Light was produced as part of Lumiere Brilliant, the open call for ideas from members of the public.
Durham Lumiere pictures #7: Fusion
Easy to miss unless you're coming into the centre of Durham via the A690, Fusion glows into the night sky, just like it did when it first appeared at Durham Lumiere back in 2011.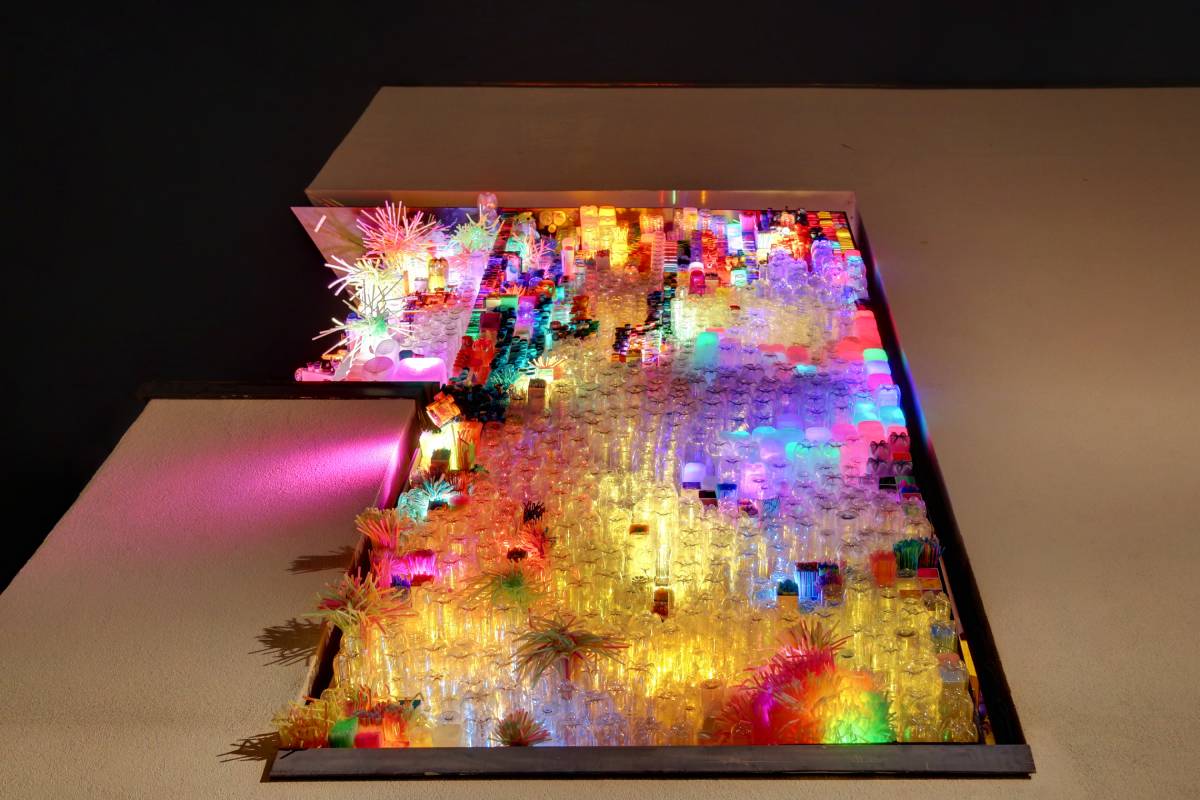 Fusion consists of recycled materials of all different shapes and sizes that have been illuminated with colourful LEDs.
Durham Lumiere pictures #8: Helvetictoc
A familiar site that has graced the side of Clayport Library since it became permanent after the 2014 Durham Lumiere, Helvetictoc tells the time in a rather different way.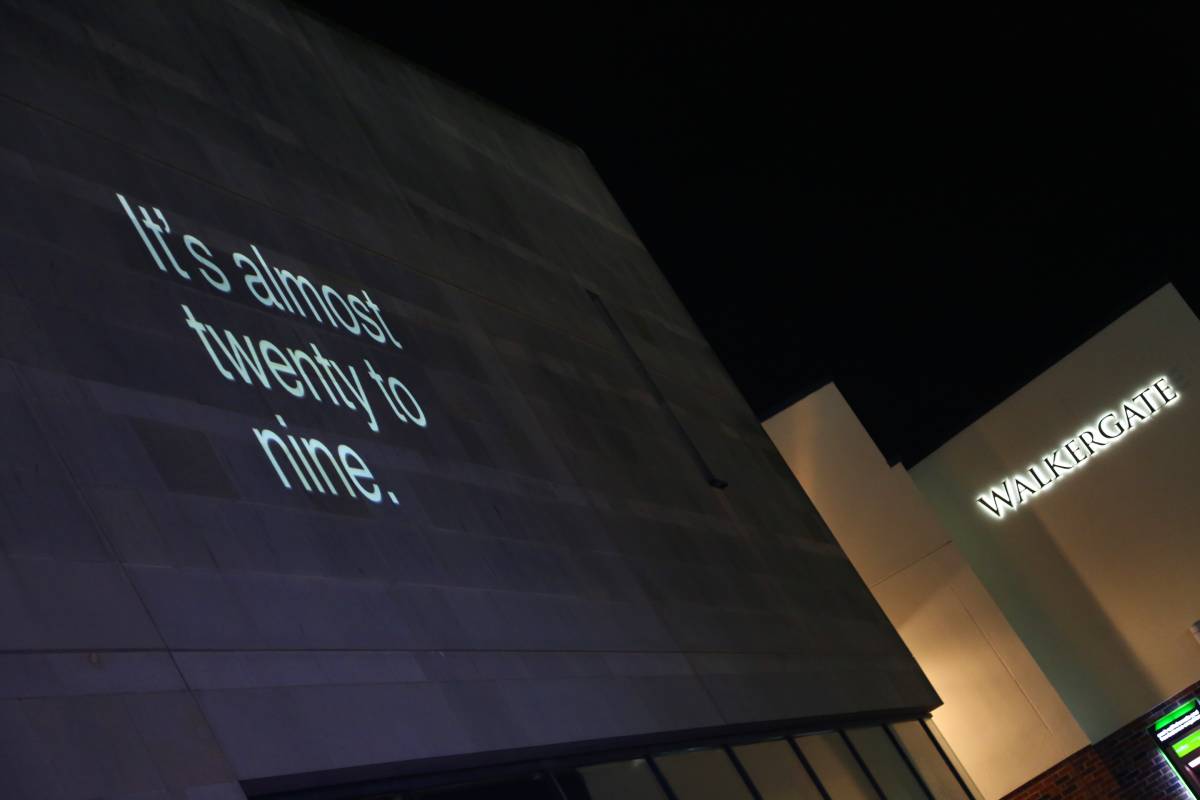 Head to Millennium Square in front of the Durham Gala Theatre and you'll find the time told as it used to be, in a more colloquial way than we do now with looking at our smartphones.
Durham Lumiere pictures #9: Fool's Paradise
Another of the classic images from Durham Lumiere is Fool's Paradise.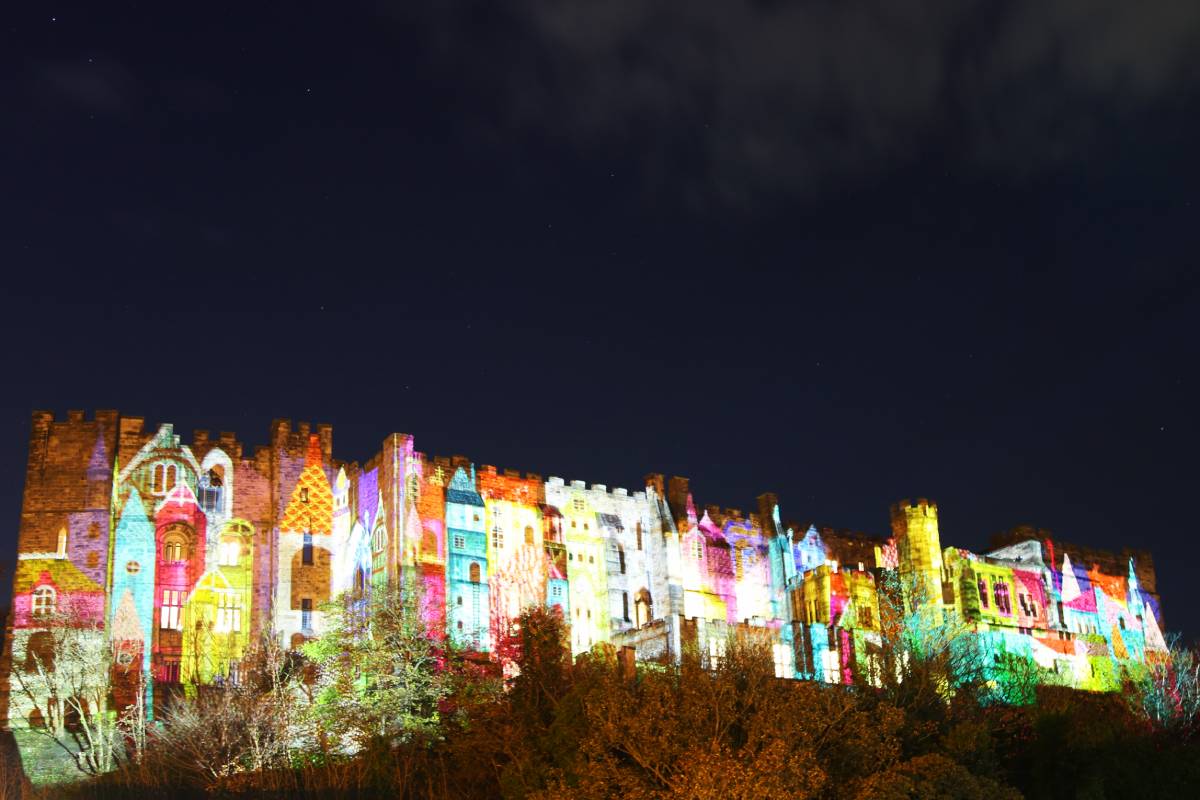 Projected on to the side of Durham Castle, Fool's Paradise first appeared at Durham Lumiere 2015. Created by Newcastle-based creative studio NOVAK, Fool's Paradise is a projection mapping artwork and is inspired by local history and folklore.
Fool's Paradise returns to Durham to reimagine the ancient structure of Durham Castle as a faraway cluster of colourful dwellings. The projection was created using various animation techniques, paper cutting and hand drawn images.
For the full programme of 37 Durham Lumiere 2019 installations, head to our Lumiere programme page.