The Durham Lumiere 2019 programme has now been released, with an array of new artworks to mark the 10th anniversary festival.
With 37 artworks dotted across the city, the Durham Lumiere 2019 programme has got works from international artists as well as local talent.
The Durham Lumiere schedule has also got a mixture of some old favourites from previous Lumiere events plus some artworks that have been shown elsewhere as well as newly commissioned pieces.
For more Lumiere information, try our park and ride guide, the story on road closures, and ticket information
The Durham Lumiere 2019 events schedule runs from November 14-17. You can also read our other stories on Lumiere including when Lumiere tickets get released, how to become a Durham Lumiere volunteer, and information on a new Lumiere art project local children have been working on.
Here is the list of artworks announced for the Durham Lumiere 2019 programme.
Read next: Park and ride extended for Durham Lumiere 2019
Bottle Festoon: first shown in 2009, this artwork has been created by 900 children and adults who have taken part in drop-in workshops this year to make dazzling, icicle-like chandeliers from white or green recycled plastic bottles. These eco-friendly creations are displayed at various locations across the city.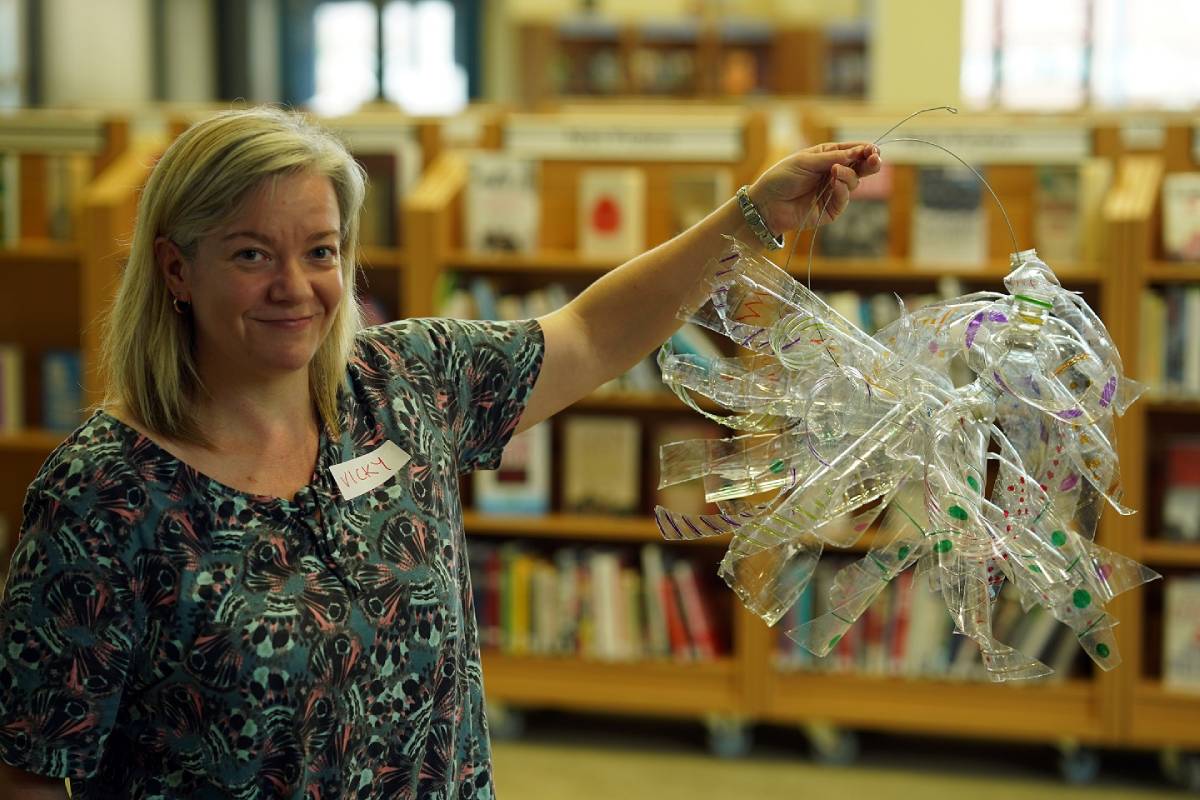 Fogscape #03238: Best viewed from the South Street bank of the river, this was originally a commission for Lumiere 2015. Fogscape #03238 returns to cloak the riverside in plumes of ghostly water vapour.
Geometrical Traces: This is a new artwork for the Durham Lumiere 2019 events schedule. The projection illuminates the trees on the banks of the River Wear with computer-generated patterns, which were created using the Fibonacci Sequence and other mathematical patterns found in the natural world.
The Stars Beneath Our Feet: A work from 2015, this artwork plays with our perceptions of micro-organisms. When viewed and heard at scale inside Durham's Georgian temple folly, these light-absorbing micro-algae appear more cosmic than microscopic.
Shoefiti: Based on the global phenomenon of shoes tied together and thrown up to hang from power lines, each illuminated shoe is made from 3D scans of the artist's own converse trainers. It's located in South Bailey.
Read next: More family days out and child-friendly events
Spirit: Located in Durham Cathedral Cloister and College Green, fire alchemists Carabosse return to illuminate the Cathedral and its surrounding grounds with cascading candlelight and smouldering sculptures. The installation will be lit in stages each evening. First entry to the Cathedral is 5.30pm, with last entry at 10pm.
Stones: Shape-shifting video-mapped projections animate Durham Cathedral, highlighting the significance of the building as both an iconic historical structure and a modern symbol for the city.
Echelle: Find a secret stairway to heaven in Saddler Street. This pink neon ladder was first exhibited in a quiet yard next to Saddler Street as part of the first ever Durham Lumiere in 2009.
Cloud: Made from 6,000 lightbulbs, you can pull the chain switches to light up the surface of the Cloud.
Big Knitting: The famous luminous knitting, for the 10th anniversary edition of Lumiere, Big Knitting has a new home hanging from a wall between High Street and Silver Street.
A Different View: Mike Donaghy's Market Place artwork is inspired by a holiday he took to Akureyri, a small city in Northern Iceland, where he noticed that some of the traffic lights had heart-shaped stop signs. This idea of installing light art in unexpected places around the city with the simple aim of sparking joy reminded Mike of his own experience as a Lumiere Durham visitor.
I Love Durham: Possibly the most iconic of previous Durham Lumiere artworks, I Love Durham is a giant glittering snow globe that brings the 3rd Marquess of Londonderry - the 'man on the horse' in Durham Marketplace - galloping into the 21st Century for the Durham Lumiere 2019 programme.
Cosmic Architecture: Honouring the partnership between Lumiere and Durham University, this site-specific commission for the revolutionary Ogden Centre designed by Studio Daniel Libeskind makes a spectacular return to Durham. Watch the building come to life as 3D graphics depicting the birth of galaxies ripple across its surface.
Sanctuary: 12 neon birdhouses accompanied by a soundtrack of birdsong, based in St Oswald's Church.
For the Birds: For the Birds - in the Durham University Botanic Gardens - invites visitors on an immersive journey through a woodland filled with over 20 light and sound installations inspired by the delicate beauty of birds.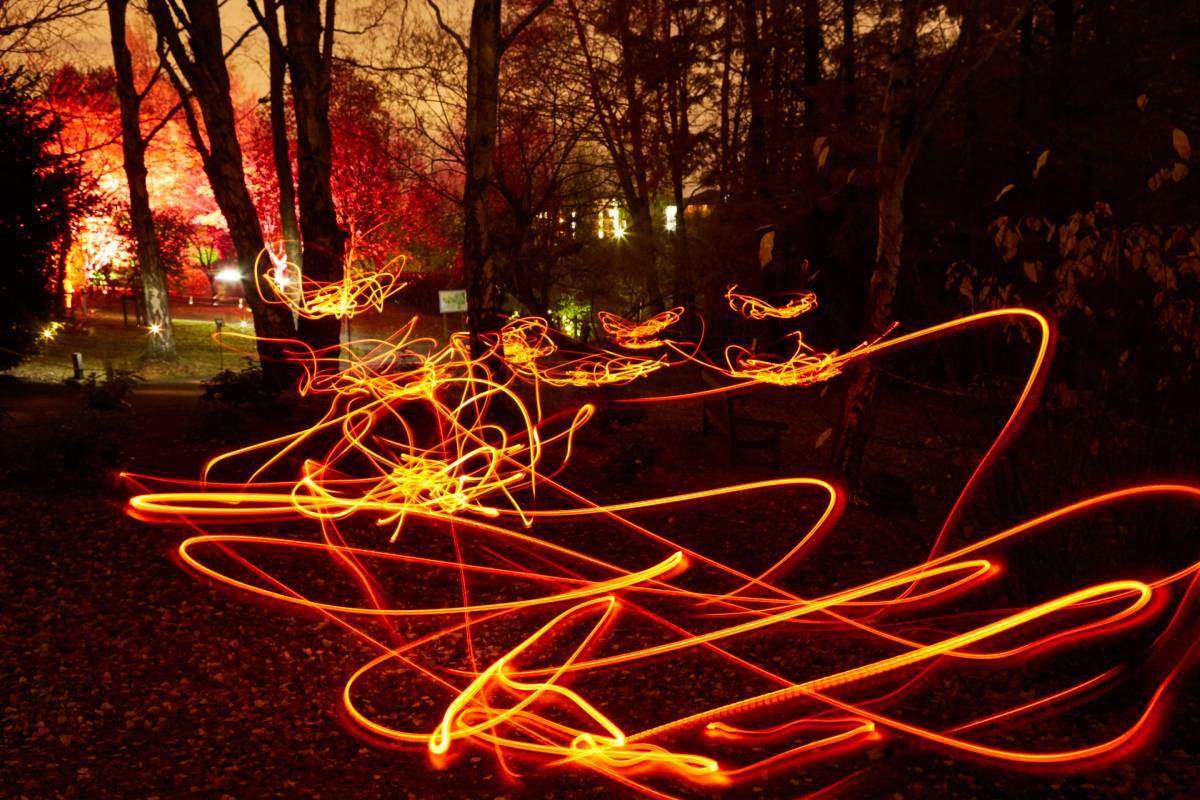 Lift Off: An original artwork created by local students at East Durham College using cutting-edge video-mapping techniques. Dunelm House is temporarily transformed into a flowing canvas of dazzling graphics.
Washed Up: A kaleidoscopic sculpture in the window of STA Travel at Elvet Bridge created from discarded items, from plastic toys and bottle tops to razors and hair rollers, all collected by local artist Diane Watson.
Wave-Field Variation H: This series of glowing seesaws gives visitors the chance to be co-creators of an ever-changing artwork. The lights and the music intensify as the planks swing up and down.
The Next Page: A neon sculpture shining a light on the words of women in prison.
Fusion: Recycled materials illuminated with colourful LEDs, Fusion first appeared in 2011. The artwork is made entirely from everyday objects, usually discarded in their millions, such as milk bottles and pipes and illuminated with LED lights.
Human Tiles: Based outside the Gala Theatre, Human Tiles envelopes architecture in shape-shifting patterns. The visuals are created in real-time in response to the audience's movements and the colour of their clothes.
Read next: Get more culture events on our dedicated page
The Stars Come Out at Night: The installation in Walkergate gently rotates casting a universe of stars across the ground, just like the night-time projectors that soothed many of us to sleep as children.
Are Atoms Alive?: Comprised of seven screens spread across nine shipping containers, Are Atoms Alive? takes us on a journey from the sparkling expanse of the galaxies to the depths of the cells dividing in our bodies.
End Over End: A giant slinky! Milburngate is transformed into a nocturnal playground by a super-sized version of the classic toy.
Blue Skies: This projection installation reimagines the underside of Milburngate Bridge as a balmy summer's day. Look up to see clouds drifting across the sky overhead and hear the sounds of birds singing and insects buzzing.
Wave: 500 autonomous points of light, 500 voices, interconnected and acting in choreographed harmony. Each orb in the canopy is an individual sensate unit consisting of LED lights, speaker and microcomputer with movement sensor and wireless connectivity.
Fool's Paradise: A fantastical fairy tale village appears, projected on to the facade of Durham Castle.
Friendship Tree: The tree's branches and blossoming flowers were created from recycled materials by over 1,000 young participants from schools in 20 different countries with links to Durham County Council.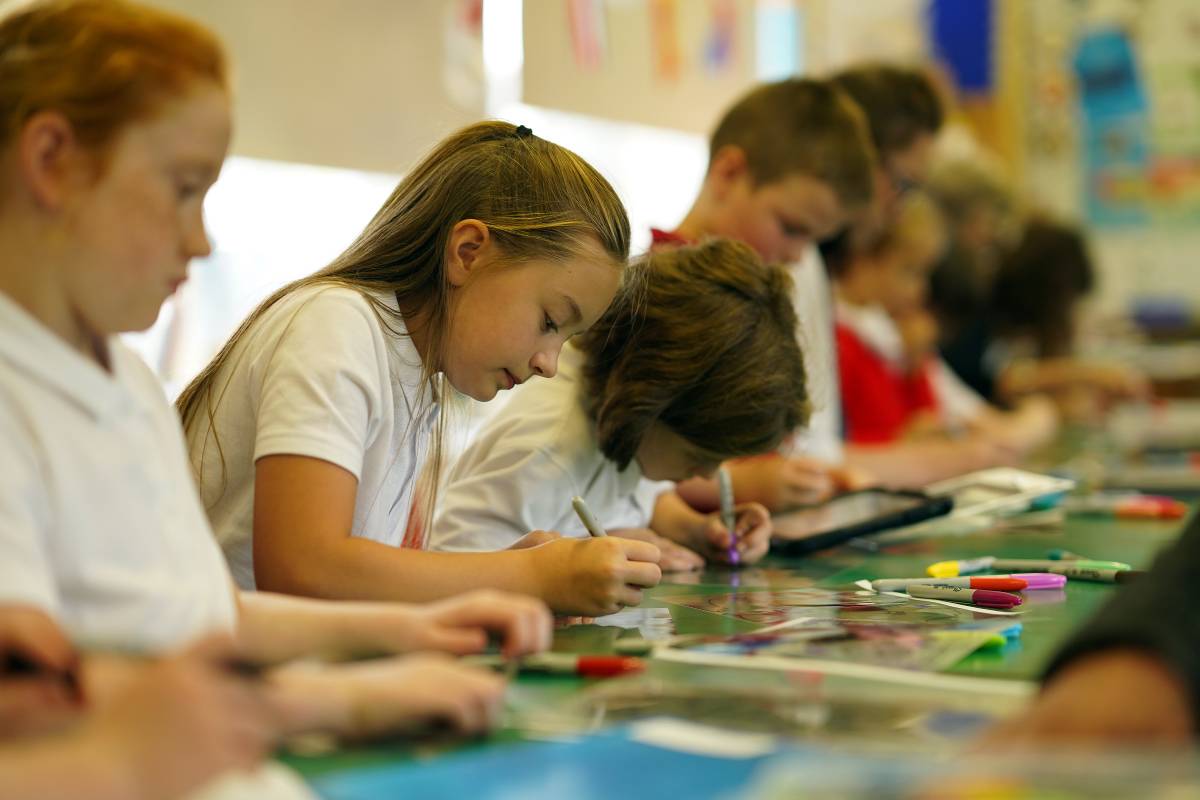 Light Tunnel: Based in the Crown Court gardens, Light Tunnel is an immersive walkway inspired by the shape of a cresting wave, inviting you to step inside.
Neon Dogs: Looking like balloon animals, this collection of 12 colourful canines comes complete with bones and dog mess.
Harmonic Portal: A meditation on sound, light and texture, Harmonic Portal seeks to piece together our fragmented world through a meditative exploration of the three frequencies used by our brains to create colour.
Celestial Brainstorm: Pull the rope to rotate this floating sculpture and propel sparkling neurons into the night sky. Just like the night lanterns often found in children's bedrooms, Celestial Brainstorm illuminates from within. It's based under the viaduct.
Helvetictoc: Another of the most famous artworks from a previous Durham Lumiere programme, Helvetictoc is projected on to the side of Clayport Library and shows the time in a more colloquial way.
Mysticete: This artwork is a life-like 3D water-screen projection of a Baleen Whale, and is shown on the River Wear.
Heron: This illuminated bird was the third permanent piece added to the Durham landscape following Lumiere. The original installation was first shown at Durham Lumiere 2017 and is now a permanent artwork in the city.
Lightbenches: Premiered at Berlin's Festival of Light in 2011, these illuminated benches are lit by hundreds of LEDs. The Lightbenches on Durham's riverside have been permanent fixtures in the city since Lumiere 2015.
Keys of Light: Each note played on the grand piano generates a projection on the facade of Rushford Court, transforming the building into a spectacle of shape-shifting patterns responding to the tone, speed, volume of the live music.