This Durham Miners Gala 360 image takes you to the centre of the action at last year's event with an interactive picture from the day.
Shot just opposite the County Hotel, the Durham Miners Gala 360 image shows the crowds several rows deep watching as the pit banners march past with their bands and followers.
You can spin the Durham Miners Gala 360 picture around with your finger or mouse to look in every direction.
Looking on from the County Hotel balcony are the dignitaries, including Labour Leader Jeremy Corbyn. You can see a full list of who'll be attending this year in our Durham Miners Gala speakers list.
Click or tap on the image below to open the Durham Miners Gala 360 image in a new tab: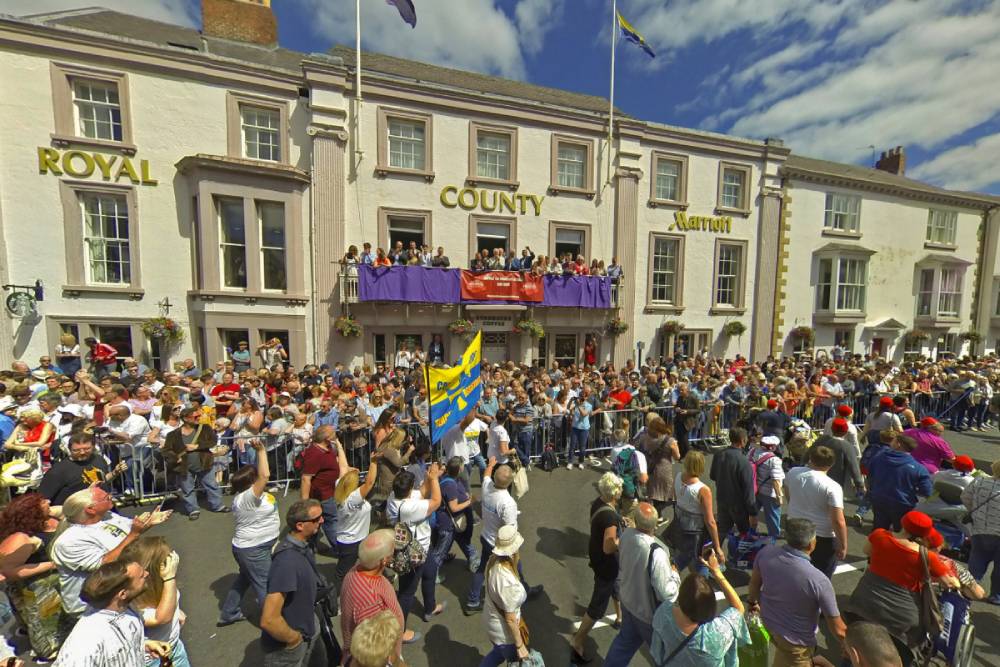 You can also take a look at some old pictures of Durham Miners Gala, with several images of the Big Meeting during the 1970s.
Durham Miners Gala 2019 is the 135th year the Big Meeting has taken place. Beginning in 1871, it has been an ever-present fixture in the Durham social calendar expect during the two World Wars.
More than 200,000 people headed into Durham for the 2018 Durham Miners Gala event, and 50,000 people followed the banners down to the Durham Racecourse Ground to hear the speakers, which included Labour leader Jeremy Corbyn.
The Durham Miners Gala fundraising campaign is also aiming to hit £25,000 to help with rising costs and to keep the Big Meeting going in future years. Cost have increased as the event grows in size, and it is also due to the added expenses of the improved sound systems, new stage and giant video screen introduced last year to ensure that the crowds were able to hear the speakers.
It also meant that Gala goers were able to enjoy live music, with Billy Bragg playing to the crowds.
If 2019 is going to be your first year at the Durham Miners Gala, you can check out our tips for Big Meeting first timers.