Durham Brass Festival 2019 is just around the corner - so get in the mood with these pictures from last year's event.
Durham Brass Festival promises 10 days of bands from around the globe playing a variety of concerts. There'll be gigs such as a secret brass concert through to traditional bands and street music taking over the city centre and towns across the county. There's also some outreach with concerts in nursing homes and schools.
It all starts on Friday July 12; so with plenty to look forward to, take a look at these last year's pictures to give you a flavour of what to expect: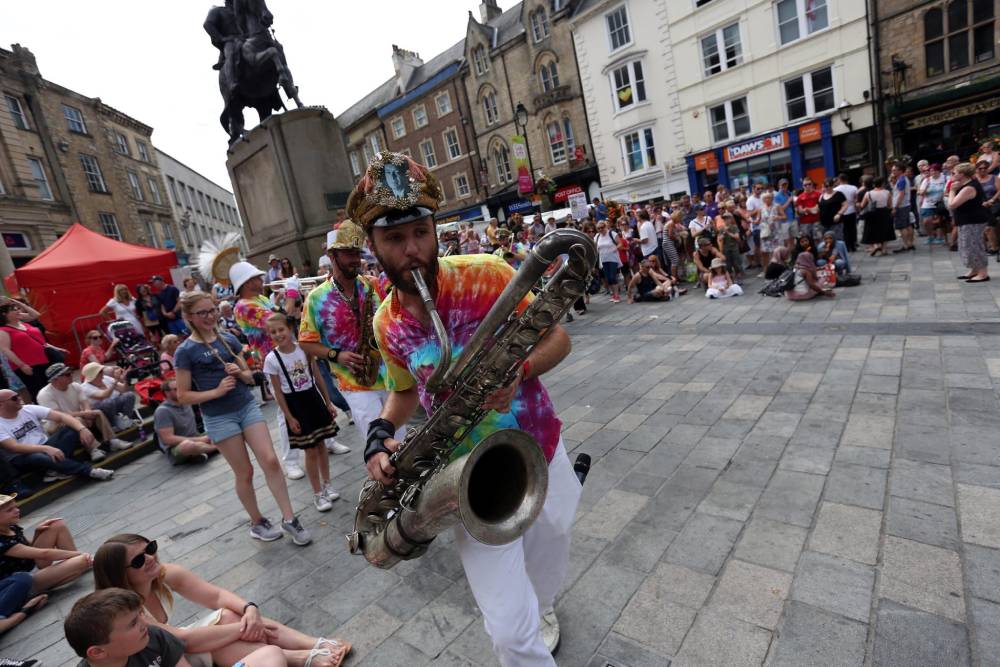 Durham Brass Festival celebrates brass music with a programme of performances from a variety of bands. There will be traditional pit bands but also street bands who create a lively performance, and there will also be digital link ups to brass bands in Denmark and Norway.
Read next: Wharton Park free brass concerts are back for 2019
The Durham Brass Festival 2019 theme is brass and health; they'll be taking music into care homes and hosting a 'Healthy Brass' day which will feature talks and workshops on how brass players can maintain good mental and physical health.
As well as bands playing more traditional concerts, there will be 14 street bands taking part in Durham Brass Festival 2019.
Read next: Five highlights for Durham Brass Festival 2019
For instance, regular favourites Mr Wilson's Second Liners will be bringing their exciting brass based on 90s club culture, while Oompah Brass describe themselves as the UK's original rock and roll oompah band, with a repertoire of Bavarian style with a modern twist drawn from the likes of AC/DC, Queen and Bon Jovi.
Louisiana Funky Butts Brass Band are coming from Germany with a wide variety of genres from Latin Grooves to French Pop, and Reel Brass bring a brass twist to ceilidh music.
Rajasthan Heritage Brass Band are vibrant and colourful, and Czech The Circus Brothers combine brass and disco.
Read next: Ticket information for Durham Brass Festival