These old pictures of Durham Miners Gala show that the Big Meeting has always been lots of fun - and that some traditions never change.
Coming from the archive of the Sunderland Antiquarian Society, these Durham Miners Gala old pictures give a glimpse into how the Big Meeting was celebrated almost 50 years ago.
And while the fashions have moved on, lots of the Big Meeting traditions have stayed the same. The Durham Miners Gala returns on July 13.
The first Durham Miners Gala archive picture comes from July 1970 and shows Harold Wilson with his trademark pipe watching on from the balcony of the Royal County Hotel as the Easington Lodge band plays for the dignitaries - just as the bands do today.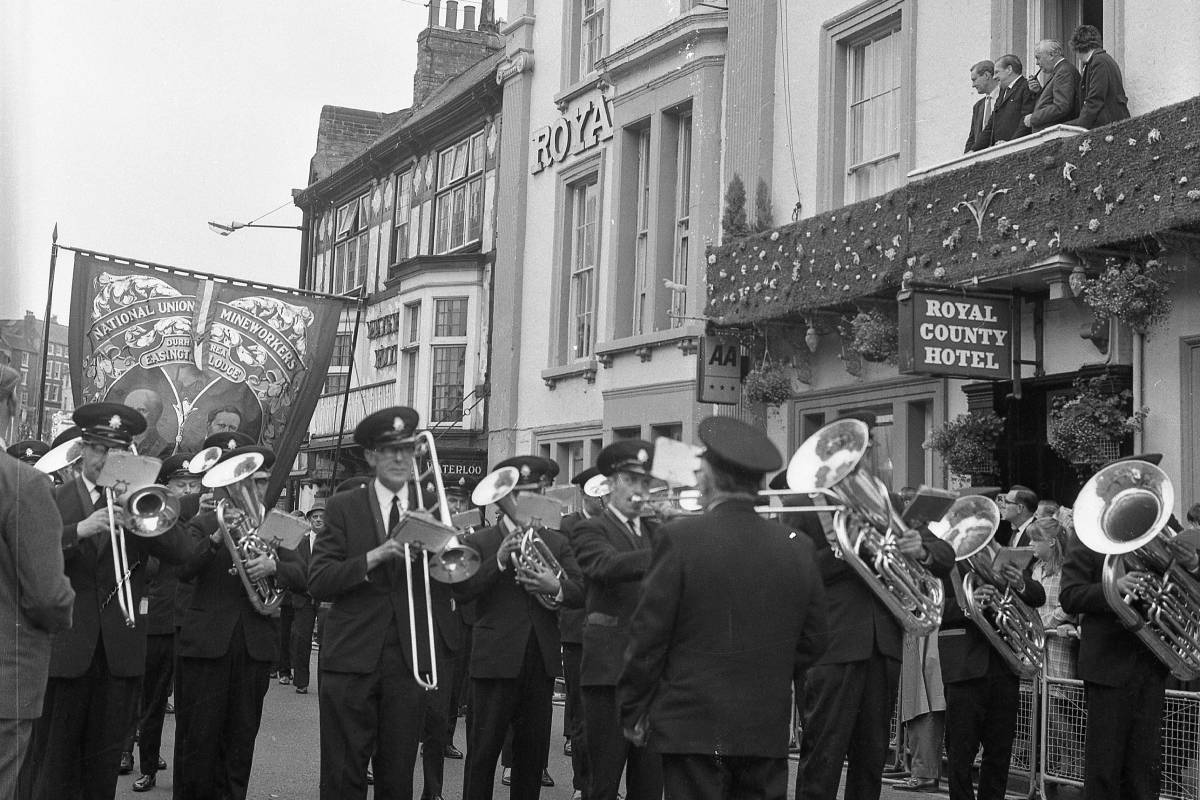 Given that the Durham Miners Gala always comes on the second Saturday of July, this picture would have been taken about a month after Harold Wilson had lost the 1970 election to the Conservatives under Edward Heath.
Read next: A potted history of how the Durham Miners Gala began - plus its highs and lows
Having won the 1964 and 1966 General Elections, Harold Wilson nevertheless continued as Leader of the Labour Party before returning to power in 1974. You can see a list of this year's Durham Miners Gala speakers here.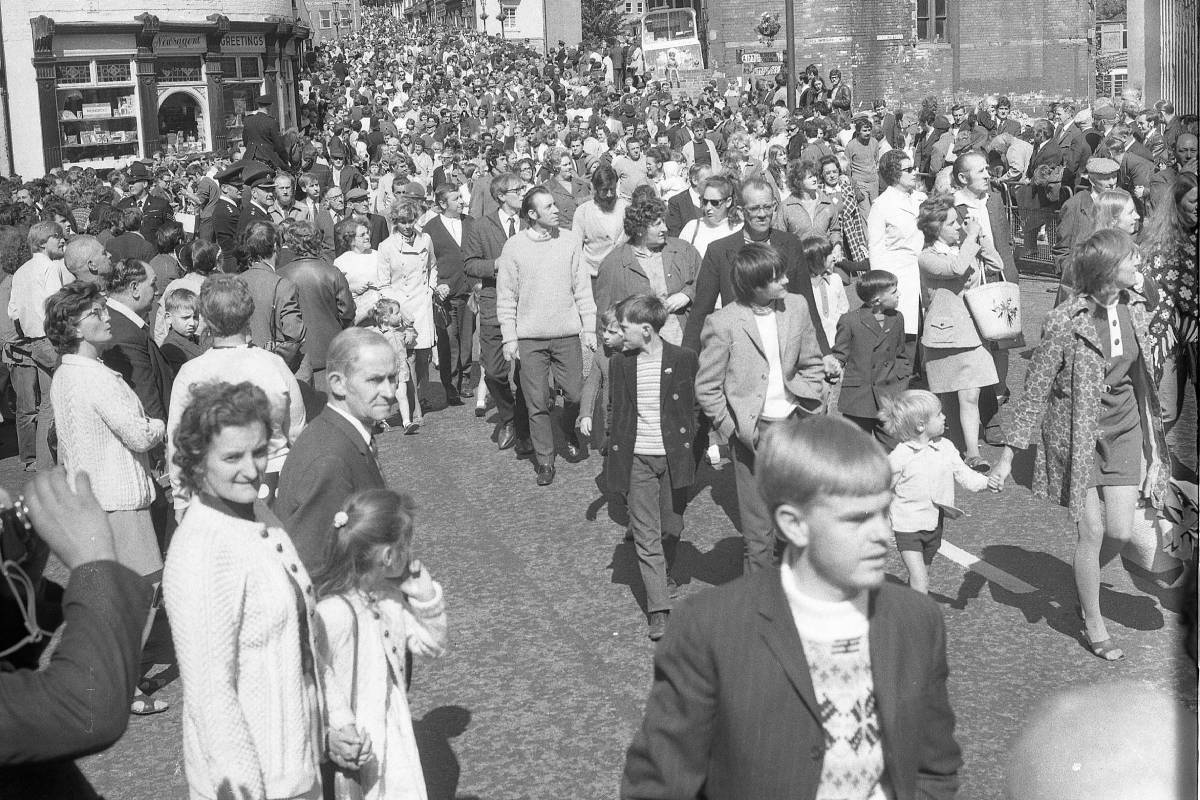 This next old picture of Durham Miners Gala, above, is taken from a similar location, but this time it's on the opposite side of the road to the Royal County Hotel. It was taken in the following year, in July 1971.
Read next: Here's the information you need if you're heading to the Durham Cathedral Gala procession
The shop on the corner which is now a pizza parlour is a newsagents in this image, while the building that is these days the smartly decorated Swan and Three Cygnets pub appears to have an ice cream van parked in its patio. Meanwhile a police horse and rider make their way up towards Elvet Bridge.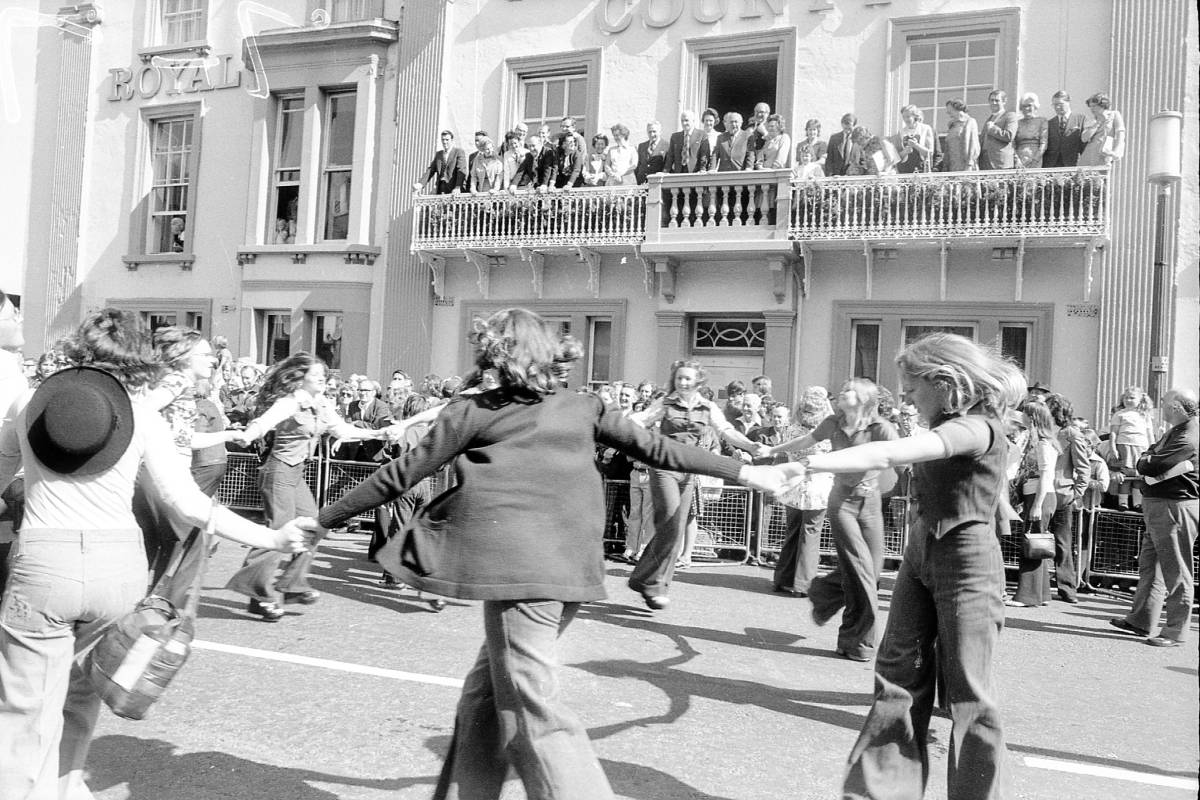 The weather, as in the previous picture, looks glorious - just as we've been lucky enough the past couple of years to have excellent weather at the Durham Miners Gala. Let's hope it stays nice this year too!
The final Durham Miners Gala old picture, above, comes from July 1975, so it's the newest of the three 1970s images. This is still a good few years before the decline of the 1980s, before the Durham Miners Gala triumphantly returned to success from the 1990s onwards.
Harold Wilson and his pipe are back again, and this time he would have been there as Prime Minister, having won two General Elections the previous year.
Read next: Durham Miners Gala road closures announced so far