Visitors headed into Durham as the 2019 Durham Fire and Ice sculptures were unveiled on Friday morning.
The 10 detailed sculptures, created by ice artists Glacial Ice, were covered in bubble wrap to protect them as the ice haze melted off underneath. But at 10am on Friday the coverings came off and the glistening carvings were revealed.
Anne-Marie Lacey, who is part of the team behind Durham Fire and Ice, said: "The creative process behind Fire and Ice is very similar year on year; however, the theme does change.
"We throw ideas around the table; we think about what could visually work but also what would be really interesting for people to come and see, and that's how we settle on the theme."
All 10 Durham Fire and Ice sculptures quickly drew a crowd and children queued to have their picture taken next to the sculptures.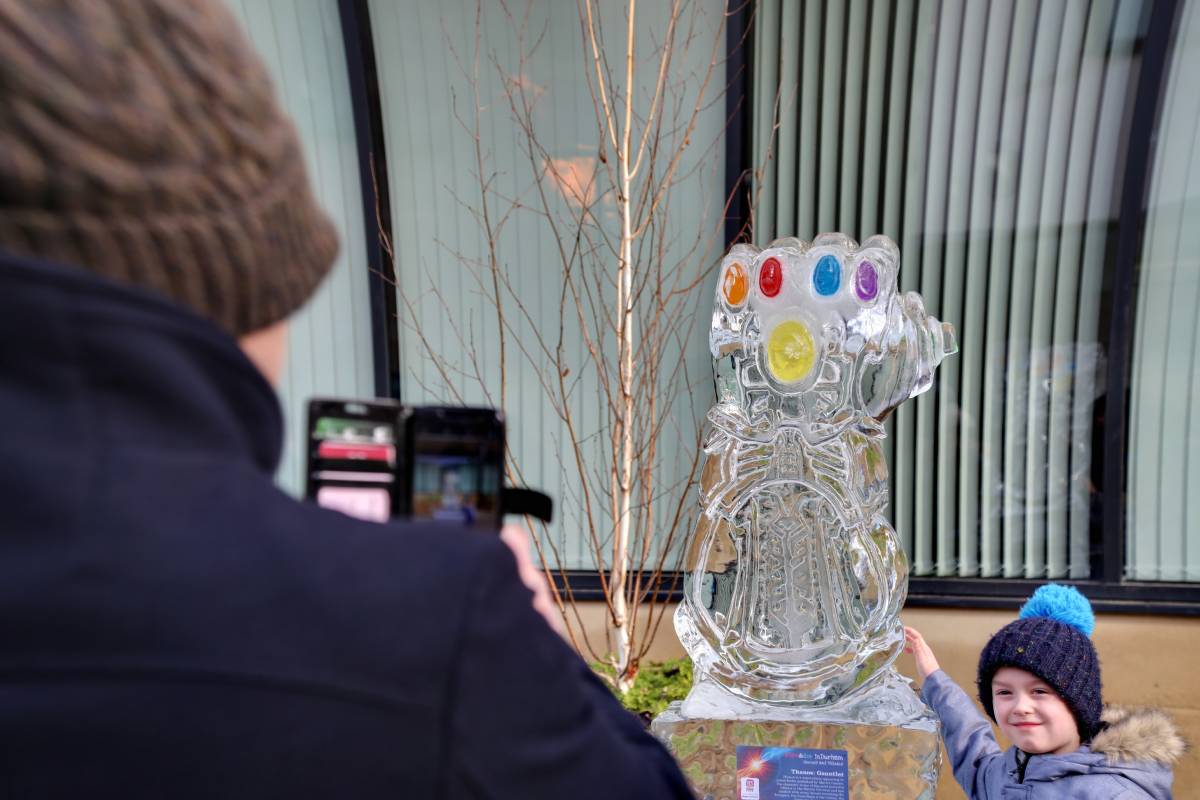 The Durham Fire and Ice theme for the sculptures was Heroes and Villains, which included some characters from films and comics but also some real life heroes too.
Read next: Durham Fire and Ice fire show in seven pictures
The 10 Durham Fire and Ice sculptures for 2019 were Wonder Woman, Lego Batman inside Durham Cathedral cloisters, the Thunderbird from Fantastic Beasts, Maleficent from the film based on Snow White, a firefighter, Darth Vader, Grace Darling, local hero poll winners Ant and Dec, Bumblebee from the Transformers franchise and the Infinity Glove from the Marvel comics.
Read next: Take our Fire and Ice Durham map if you're heading to see the sculptures on Saturday
But the unseasonably warm weather started to melt the ice sculptures almost as soon as they were unveiled. Water was pouring from one sculpture - but thankfully it was meant to be. The ice sculpture of the firefighter, placed on the Riverwalk next to Framwellgate Bridge, was cleverly designed with a water feature attached so that water poured through the sculpture and out of the ice hose that the firefighter was holding.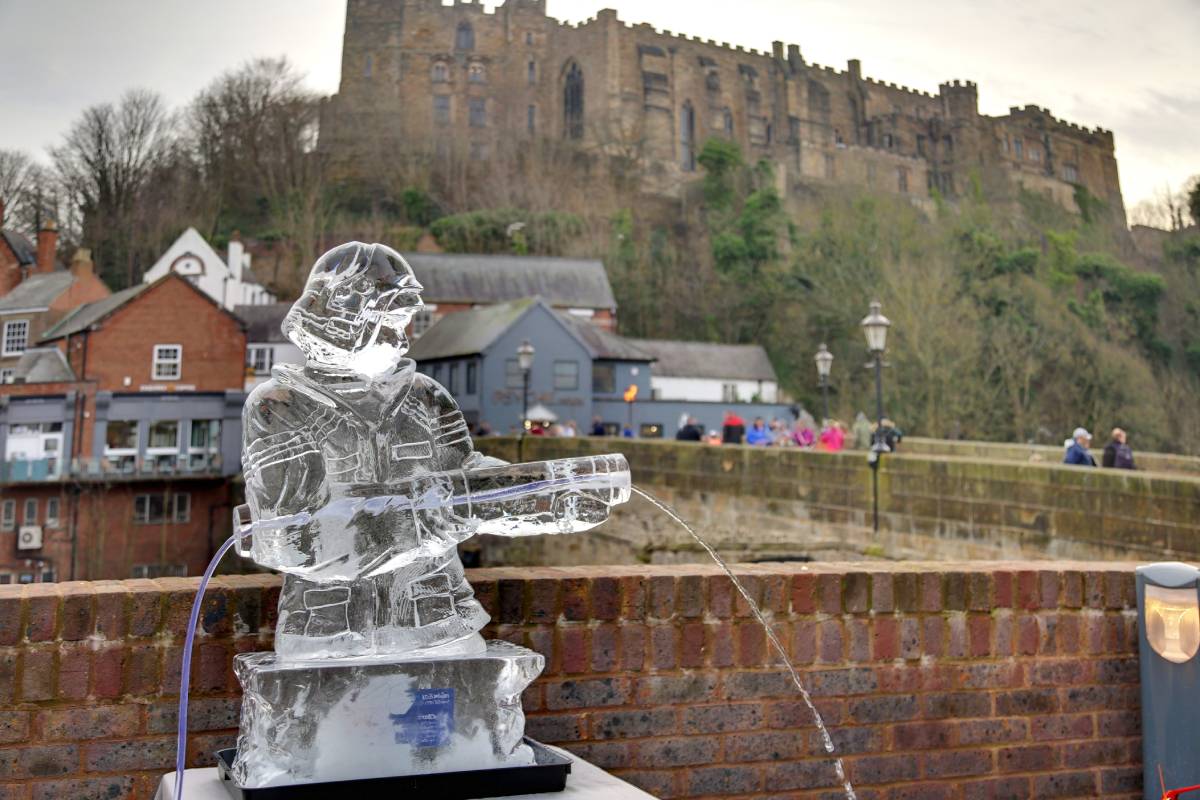 Flaming torches marked the locations of the 10 sculptures, while there were also ice carving demonstrations in Durham Marketplace as well as a chance to have a go at carving for yourself, led by expert team Glacial Arts, who have previously worked on the Game of Thrones TV series.
Durham Fire and Ice 2019 takes place over Friday and Saturday, February 22-23 from 10am each day. The finale of the Durham Fire and Ice event is the fire show spectacular, which involves water and fire shooting into the air in time to music. You can also read ExplorAR's guide to the fire show spectacular location and times, as well as the Durham Fire and Ice schedule of events.