These Durham Fire and Ice fire show pictures display the flame-filled finale that rounded off the city centre festival for 2019. It was a fitting end to a great festival, and it certainly didn't disappoint.
Every year, each day of the two day elemental event sees a fire show spectacular taking place in Durham Marketplace in front of St Nicholas Church. Twice each day - at 5.15pm and 6pm, the Durham Fire and Ice fire show saw water fountains shooting up in time to rousing music, accompanied by colourful lighting and - fittingly for the theme - fireballs firing into the night sky.
Read next: Durham Fire and Ice pictures of all 10 amazing 2019 ice sculptures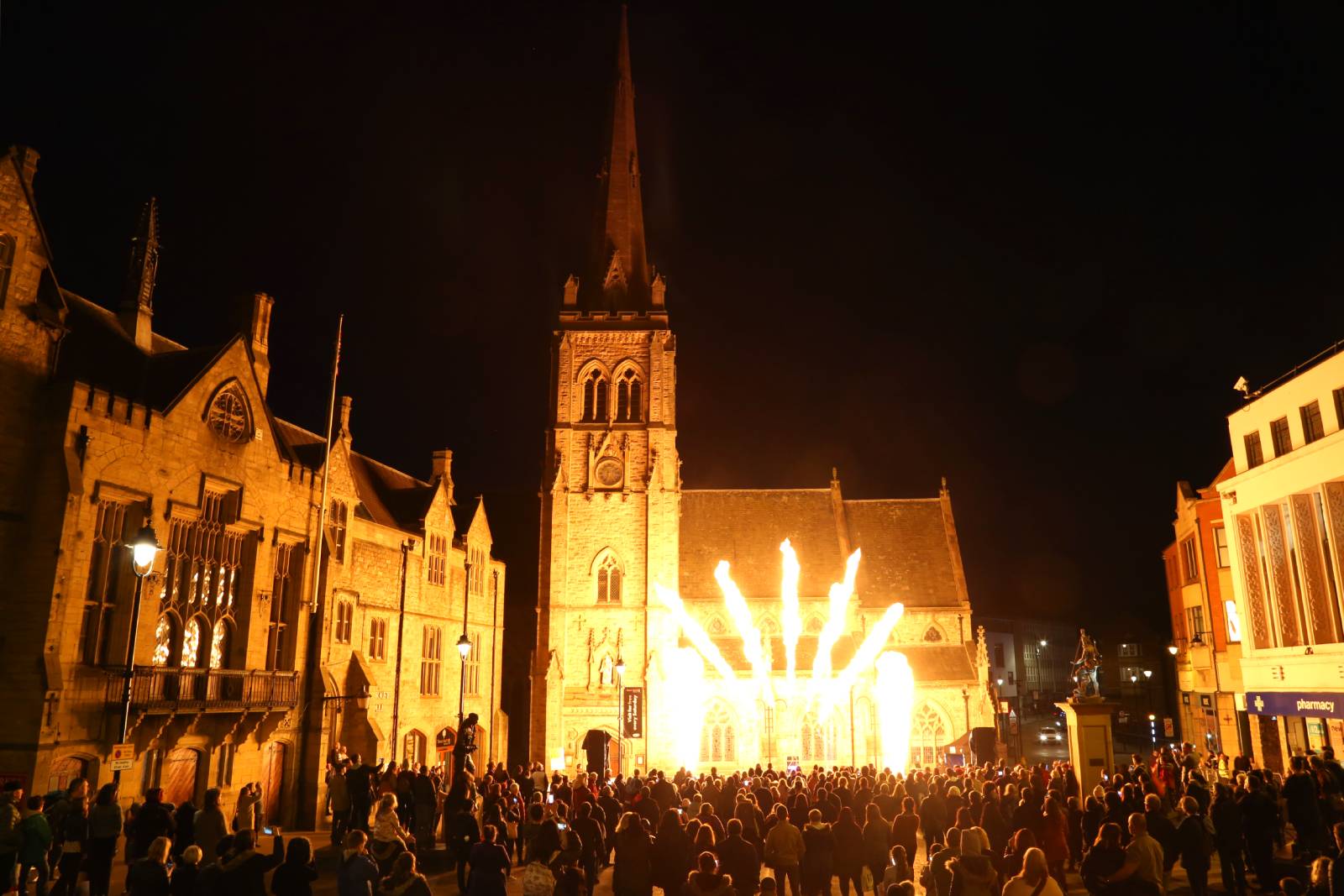 Before each performance, crowds gathered around for a fire juggler who performed in front of the Marquess of Londonderry statue. With fire juggling, fire skipping and balancing, he was quite literally a warm-up act for the fire show.
ExplorAR was there and took some Durham Fire and Ice fire show pictures: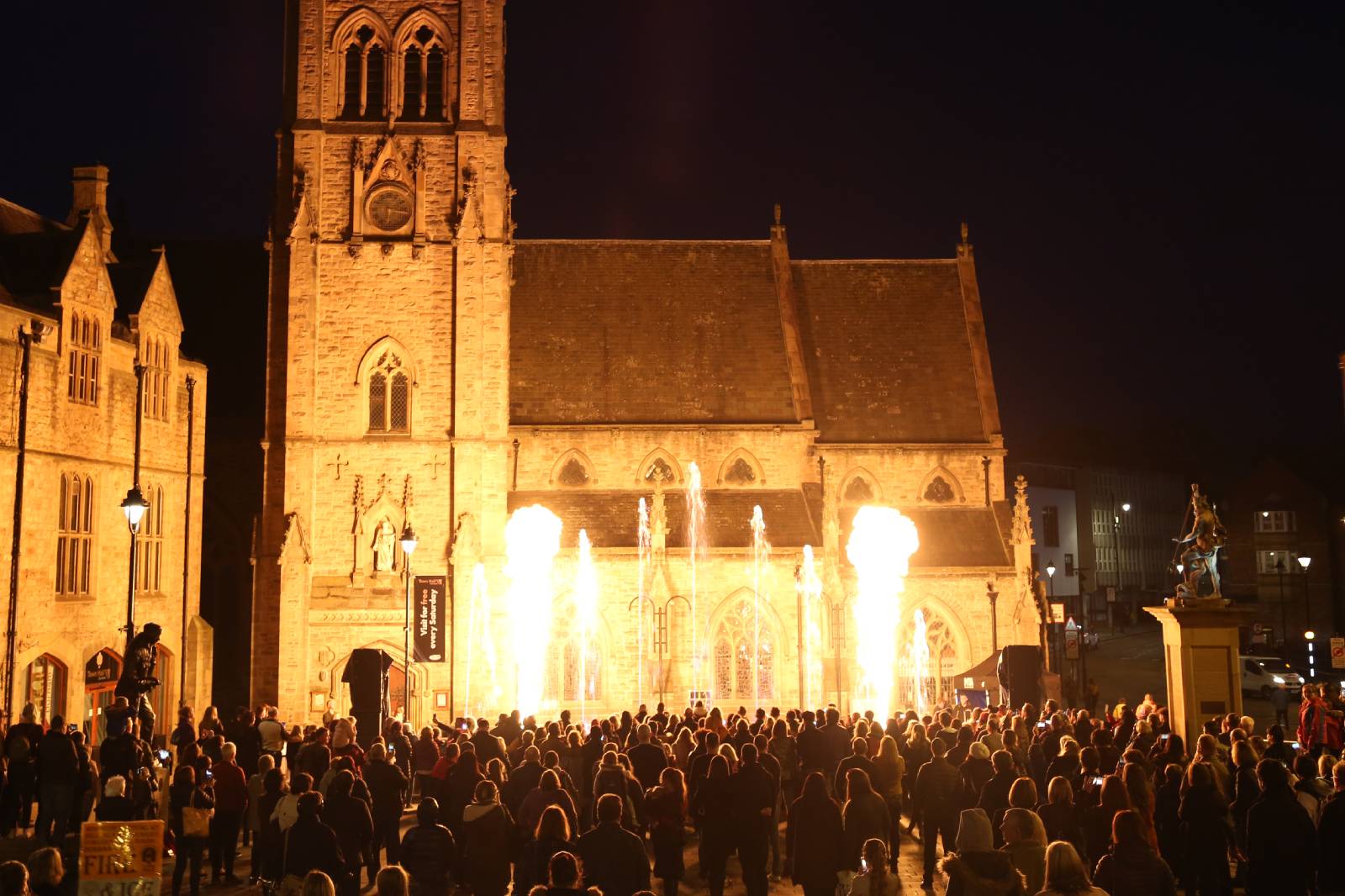 Fire and Ice 2019 took place over Friday and Saturday, February 22-23. The Durham Fire and Ice show theme for 2019 was Heroes and Villains, which saw 10 ice sculptures placed around the city in different locations.
The 10 Durham Fire and Ice sculptures for 2019 were Wonder Woman, Lego Batman inside Durham Cathedral cloisters, the Thunderbird from Fantastic Beasts, Maleficent from the film based on Snow White, a firefighter, Darth Vader, Grace Darling, local hero poll winners Ant and Dec, Bumblebee from the Transformers franchise and the Infinity Glove from the Marvel comics.
Read next: Durham Fire and Ice 2019 draws the crowds with 10 amazing ice sculptures
Previous Fire and Ice festival themes included Polar Exploration as well as Myths and Legends, and visitors have enjoyed sculptures including Paddington Bear, the Tin Man from the Wizard of Oz, and Shakespeare.