HOW WE DO IT
ExplorAR uses the latest digital technology - here's a small selection of what we use:
360 pictures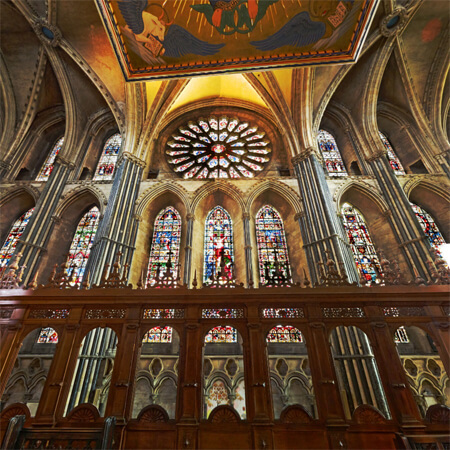 High resolution, high dynamic range panoramas and videos, showing people views they can't otherwise see
Augmented Reality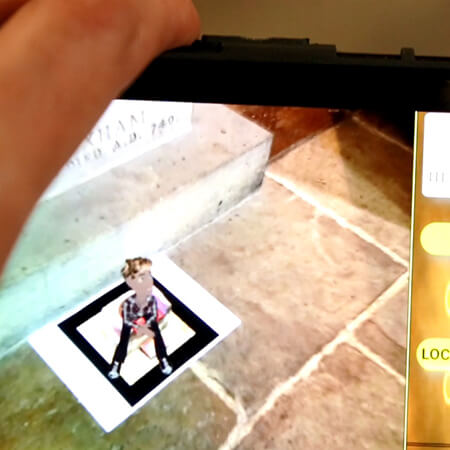 Augmented reality is what puts the AR in ExplorAR. Layer 3D content directly over the real world, from information to children's treasure hunt games
WHO WE'VE WORKED WITH
ExplorAR has worked with some huge visitor attractions, providing a variety of work including smartphone guides, tours, and touchscreen 360 pictures
Durham Cathedral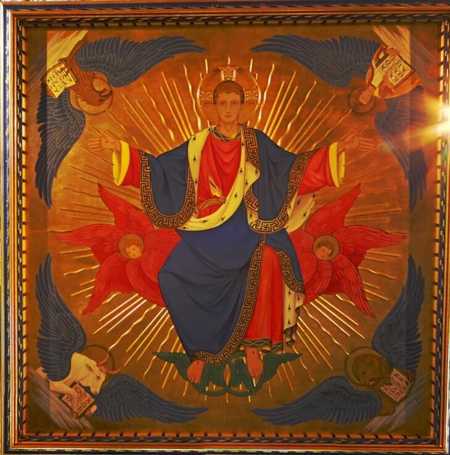 ExplorAR has provided both tour and touchscreen content for Durham Cathedral, bringing to life areas that visitors cannot otherwise see.
Touchscreen content: ExplorAR created interactive 360 pictures showing areas of Durham Cathedral that haven't yet been opened to the public. Each picture is made of 54 separate images, fused together to create a very high quality image worthy of Durham Cathedral's grandeur. The images can be found on the touchscreen in the south transept, along with drone footage edited by ExplorAR.
Tour content: For visitors taking the new Durham Cathedral North West Tower Tour, ExplorAR has created content for tablet devices. By fusing images from the outside of the building, ExplorAR has created a panorama of the surrounding area that hasn't been seen since the tower was built.
Hexham Abbey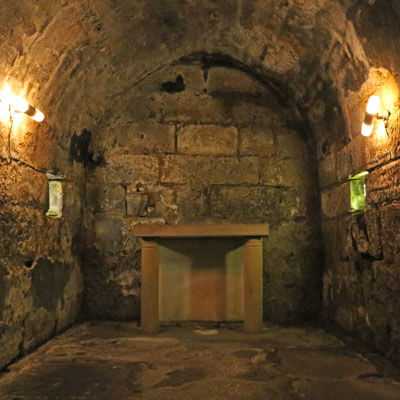 In a world first, ExplorAR has created a heritage smartphone guide based on augmented reality. With a 3D character to explain their surroundings and a series of games based on their location, the smartphone guide brings this incredible building to life for children in a way never before possible.
The smartphone guide has been supplied to Hexham Abbey on modern smartphones that visitors are used to using, as well as high quality headphones and bluetooth beacons.
The Hexham Abbey smartphone guide goes further than any other heritage smartphone guide. And, best of all, this smartphone guide and the equipment to run it has been provided free; it hasn't cost Hexham Abbey a penny.
Newcastle Castle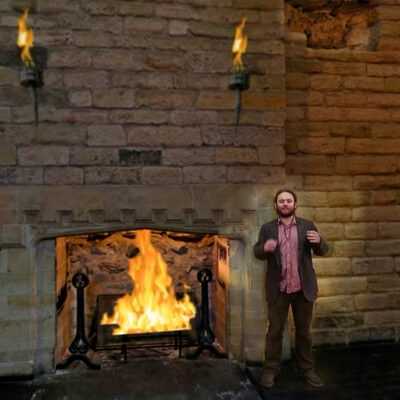 In another world first, ExplorAR created an smartphone guide based on 360 pictures - like a virtual tour to use at the venue. Unlike audio guides, visitors do not need to spend time searching for points of interest but are given a layer of context never before possible. It also means a personal tour guide appears at certain points throughout the self-guided tour who is able to literally point out the key items of interest in each location. The 360 pictures and video are also interactive, with visitors able to choose what they want to learn about as well as picking their own path.
Different to the smartphone guide for Hexham Abbey, the layout of Newcastle Castle suited a downloadable app that visitors can play on their own smartphones. It is available on both iPhones and Android devices.