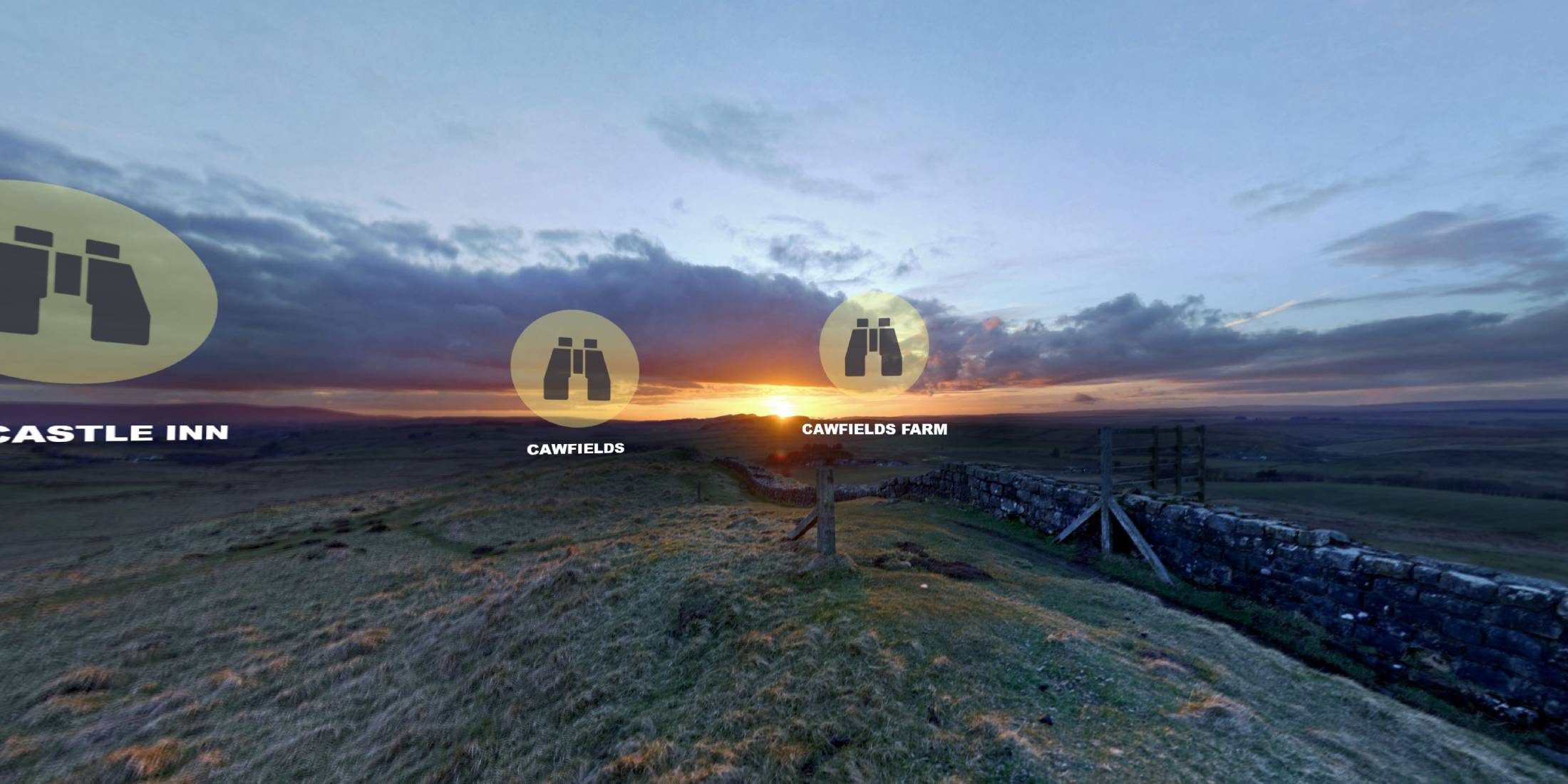 What is 360 virtual tour photography?
Virtual tour photography is the perfect way to show people around your location, no matter where they are in the world. ExplorAR is a virtual tour company offering market-leading innovations that stand head and shoulders above the rest. Take a look below at our virtual tours examples to see what we offer.
360 virtual tours allow users to digitally explore your location. This has all sorts of benefits, such as building trust with potential customers, showing prospective visitors around a site, or improving accessibility for difficult-to-reach locations.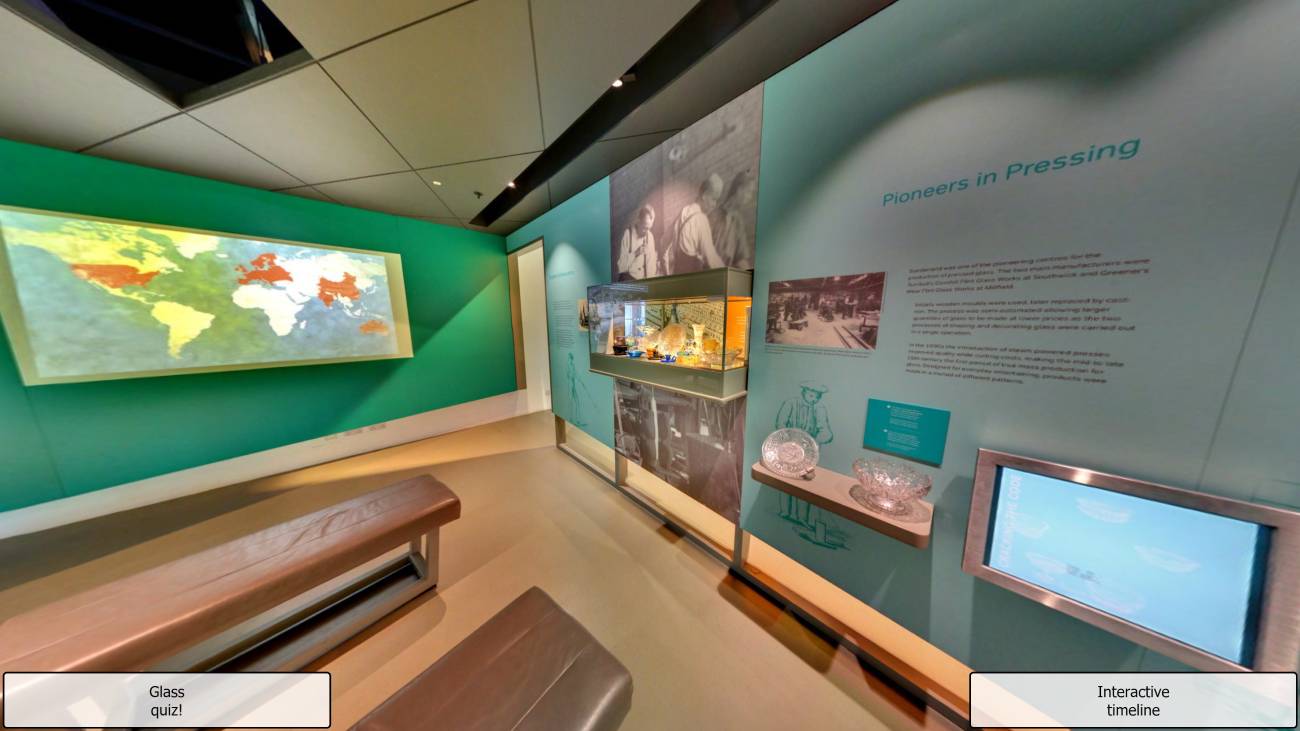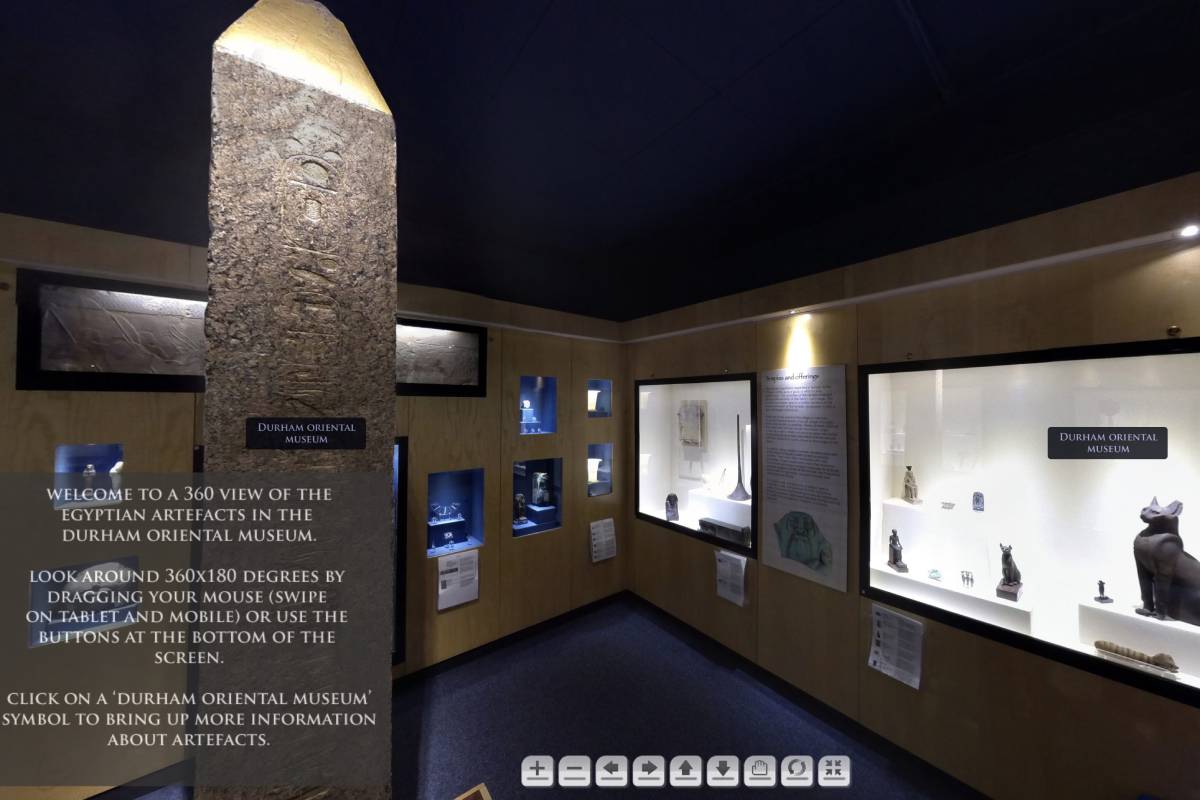 Virtual tours are based on 360 degree panoramas, which users can spin around using their finger or mouse. They're web-based, meaning they'll work on whatever device people are using: smartphone, tablet, laptop, or virtual reality headset. They're also great for touchscreen displays at your venue.
Unlike most 360 virtual tour providers that simply let the user look around, ExplorAR is a virtual tour company that specialises in producing a wide variety of interactive elements that not only impress users but make the 360 tour engaging and fun - from quizzes and children's games to interactive 'before and after' images.
Why use ExplorAR?
First and foremost, ExplorAR virtual tours have an incredible level of interactivity you won't find in any of our competitors. Take a look below to see our examples.
Virtual tours allow potential visitors and customers to take a look around your venue. It's your virtual shop window, so you want your venue to look its best. That's where we come in. There are lots of virtual tour providers out there, so what makes us different?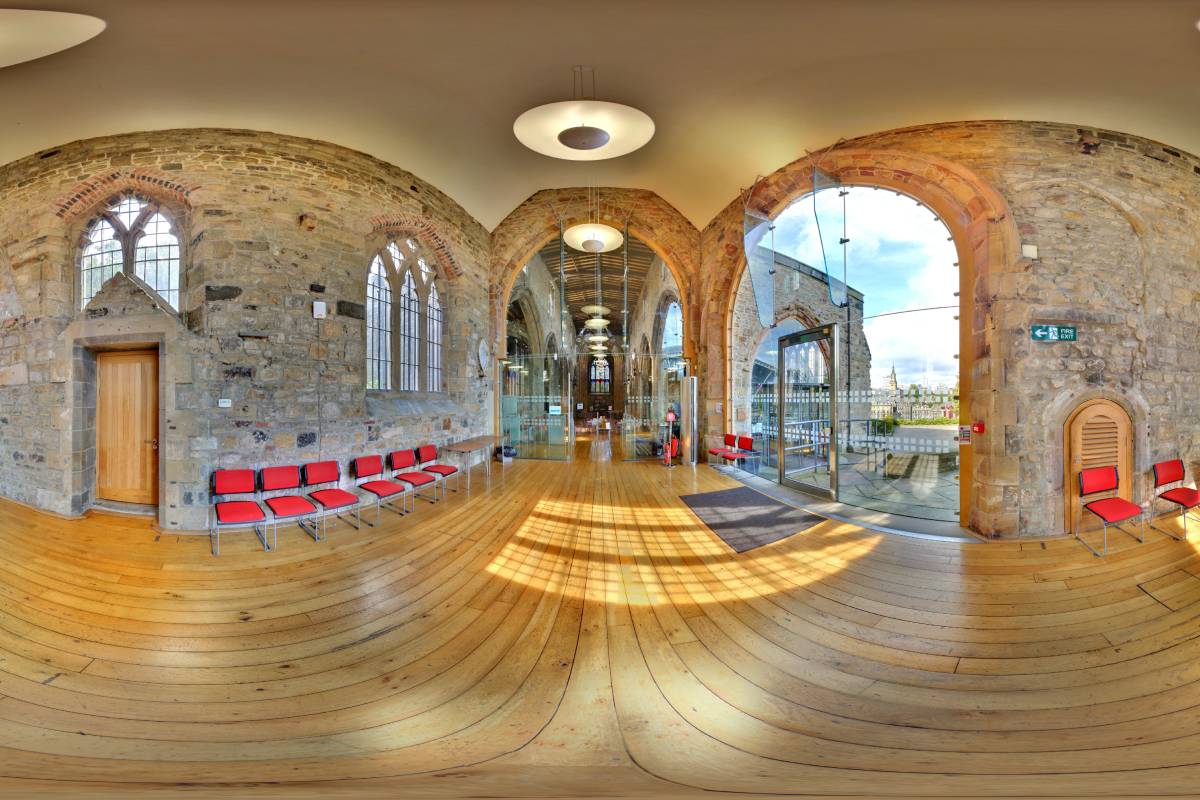 High Quality
Many virtual tour companies aren't photographers; instead, they use a low-resolution one-shot system that takes the picture in one go and then automatically stitches it together. Each of our 360 panoramas is stitched together from 54 separate images at three different exposures to ensure we capture every detail. We'd be amazed if there's anyone shooting at a higher resolution than us.
Shot on top-end Canon DSLR cameras, our virtual tours will show off your location's best side, no matter which direction the user looks. But don't take our word for it: take a look at the virtual tour examples below.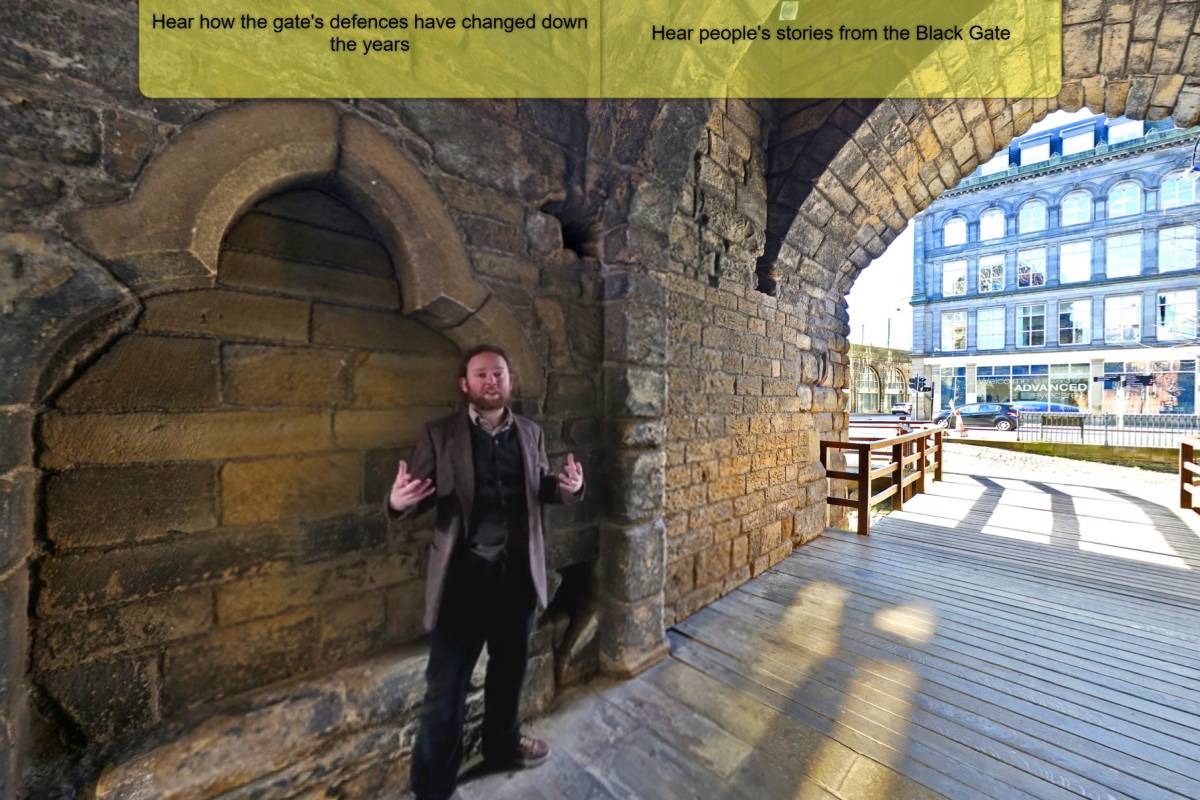 Engaging
We're certified web developers, meaning we've got the skills to add a huge range of bespoke interactivity to your images.
Many of our virtual tour company competitors only offer boring hotspots in their 360 images, such as text, videos or pictures. Our virtual tours go a lot further than that.
Picture galleries and audio to children's treasure hunts and inline video: if you can imagine it then we can make it. We can even let people tag themselves in your 360 images - great for large events.
We've added a selection of virtual tour examples below that show a small handful of the kinds of interactivity we offer.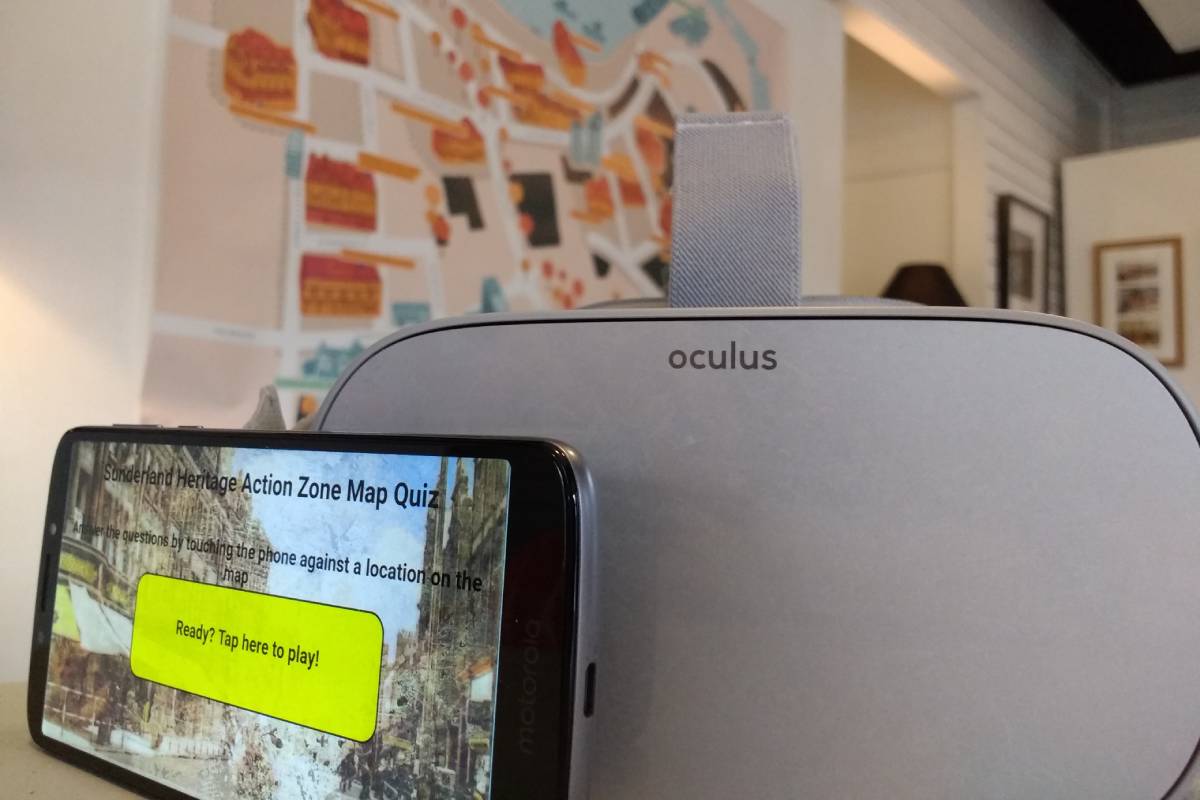 Affordable
Our 360 virtual tours are 'cross platform', meaning that we build it once and it works across any type of device - which keeps the cost down for you. It will work on mobile phones, tablets, laptops and virtual reality VR headsets, all with an interface customised with your branding and logo.
We're also very flexible: we don't follow a one-size-fits-all policy but can tailor the virtual tour to your needs and budget - from one simple panorama up to a huge tour with interactive videos, audio and even a database and CMS. Whatever your needs, our coding skills mean we can build it.
What else does ExplorAR offer?
Web design: Need a website where you can put your new ExplorAR virtual tour? Our web development skills mean we can do anything, from a simple refresh of your website up to a complex build including connected databases and content management system. Speak to us and we'll put together a design plan for you.
Video creation and editing: We're also video creators, shooting and editing footage on professional equipment.
Presenting: Is there no-one in your organisation comfortable with speaking to camera on your videos? We're just as happy in front of the camera as we are behind it.
Examples
Tap on some of the examples below to see the kind of interactivity we add to our virtual tours, from quizzes and children's games to split screen images and even people appearing within the panorama to speak to the viewer.
What sort of venue would benefit from ExplorAR virtual tour photography?
The versatility of 360 panoramas makes them ideal for a wide variety of venues. Here are just some of the locations that would benefit from one of our virtual tours:
Heritage sites such as castles, churches and ruins
New-build housing estates
Live events such as weddings and birthdays