The Apollo Pavilion in Peterlee will be encased in giant inflatable sculptures as part of events to mark its 50th anniversary.
The Apollo Pavilion turned 50 in 2019 and has hosted a series of events from parties to film screenings and art installations.
Now, the distinctive Brutalist structure, designed by artist Victor Pasmore, will be covered in four giant, illuminated inflatable structures as part of an art project called Apollo.
Apollo as been created by County Durham artist Steve Messam, the man behind Hush, a sculpture near Bowlees Visitor Centre in Upper Teesdale in the North Pennines Area of Outstanding Natural of Beauty.
Read next: Music and theatre across County Durham this week
Apollo will be open to the public to view from Thursday to Sunday, September 19 to 22, from 10am to 9pm daily.
Famous for its unusual concrete shapes, the Apollo Pavilion was built on Peterlee's Sunny Blunts estate in 1969 and was named after the moon landings of the same year.
The Apollo Pavilions 50th anniversary events have already seen it house a light installation, delivered in partnership with Artichoke, producer of the Lumiere festival, and a 50th birthday party which included live music and screenings of lunar-themed films.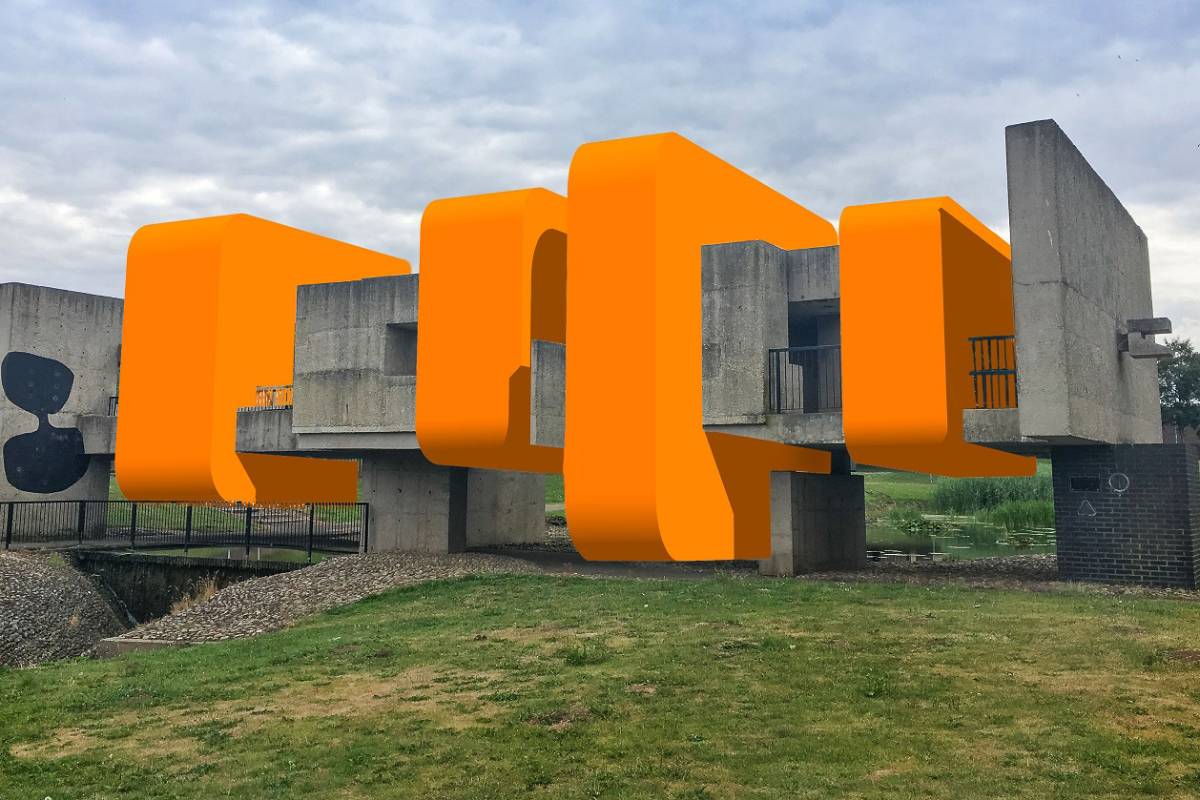 Steve Messam said: "It's an amazing opportunity to be able to work with such an iconic piece of Brutalist architecture. Such a bold statement of time, place and ambition, all within the context of the Apollo moon landings, I really looking forward to celebrate that spirit 50 years on."
Read next: Want to get fit? Free Couch to 5k is returning
The Apollo installation has been funded by Arts Council England and commissioned by Durham County Council.
Steve Messam is also going to work with fellow artist Sara Cooper and students from The Academy at Shotton Hall and Dene Community School, both in Peterlee, on a project entitled Playful Places.
This will see students design and create their own art installations, in workshops led by the professionals. Their works will then be unveiled at locations around Peterlee.
East Durham Creates will also be working with town schoolchildren to produce and publish a commemorative newspaper. Zine will capture the responses to the year of celebration of local residents, both young and old, in their own words and artwork.
The year of 50th anniversary celebrations for the Apollo Pavilion began with the light installation by German artists Mader Wiermann in March, followed by the birthday party in July.
This saw performances by acts from Durham's BRASS Festival, including Mr Wilson's Second Liners, and Barry Hyde, lead singer of the Futureheads, who performed Standing on the Moon, a specially written song with 500 students from eight local schools.
Read next: Wolsingham Show is in September - here's what's going on