The St Cuthbert Procession 2019 recorded one of the largest turnouts in recent years after 123 walkers signed up to take part.
The walk, which took place on Saturday March 23, was further swelled after meeting more walkers at the halfway point of Finchale Abbey.
Organised by the Northumbrian Association, the St Cuthbert Walk retraces the eight mile route between Chester le Street and Durham followed by the monks of St Cuthbert as they searched for a safe place to take his body away from Viking incursions.
Read next: What is Durham's connection with St Cuthbert?
Starting at St Mary and St Cuthbert's Church in Chester le Street at 9.30am, the walk headed first for a stop in Great Lumley, before continuing on to Finchale Abbey.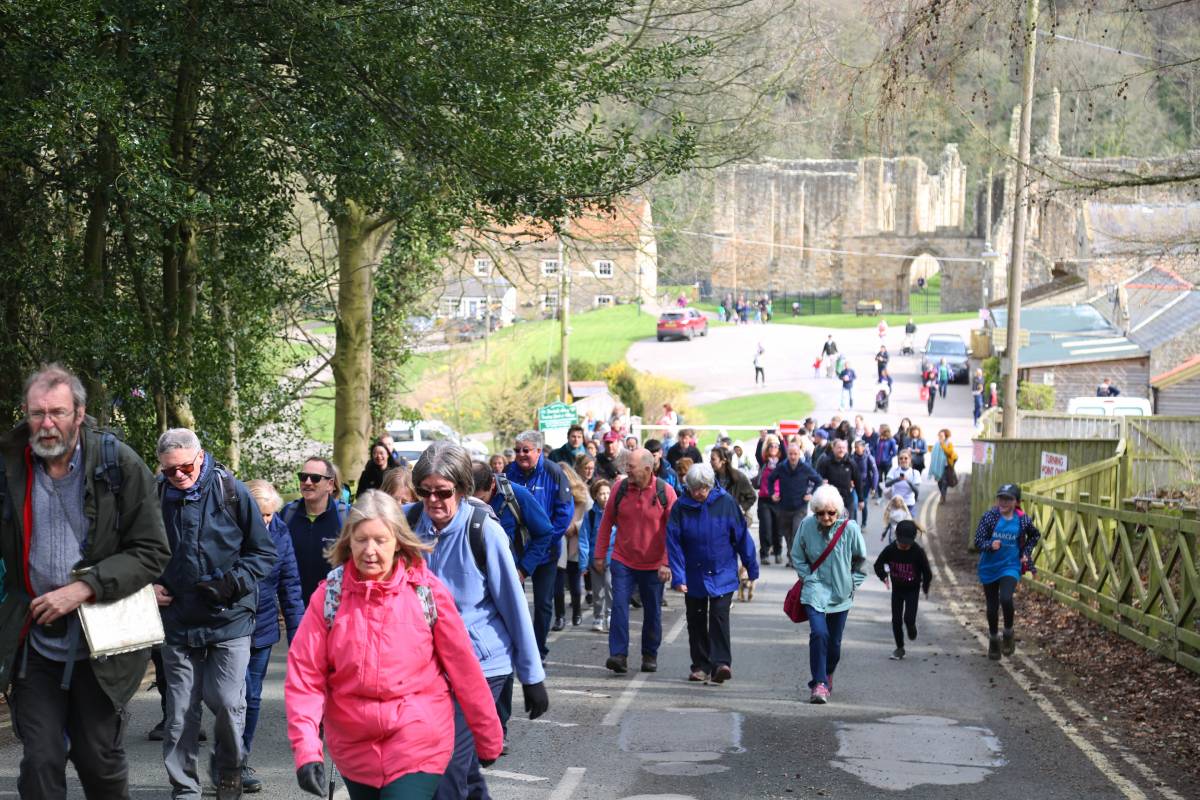 At Finchale Abbey, the St Cuthbert Walk was joined by Durham Friends of the Camino including guests from Spain, where the first marker for a new pilgrimage walking route was fixed in place.
Dr Guy Hayward, co-founder of the British Pilgrimage Trust, also sang an ancient song of St Godric among the ruins of Finchale Abbey - you can watch the video here.
The walk took a little under four hours to complete. On arriving in Durham, there were market stalls and then a St Cuthbert Procession up to Durham Cathedral behind the St Cuthert banner and a Northumbrian piper - you can watch a video here.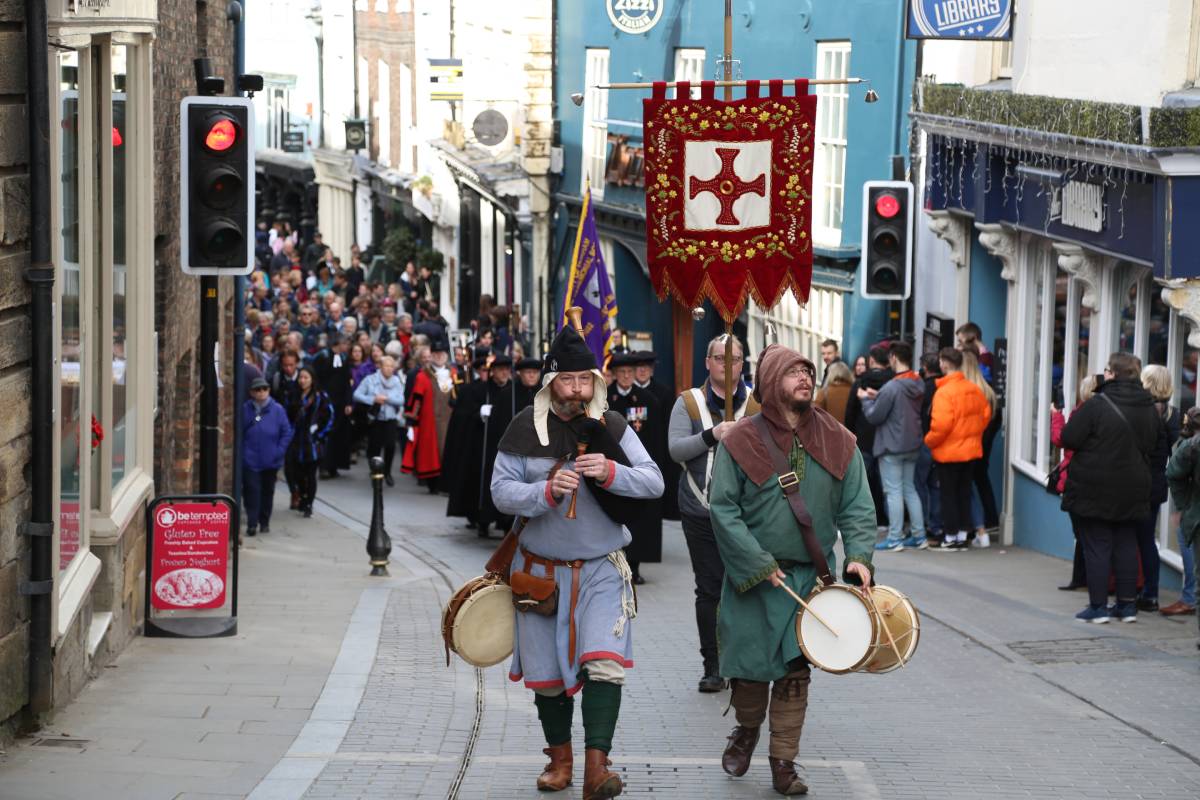 There was then a short service inside Durham Cathedral as the St Cuthbert banner was replaced in the feretory next to the saint's tomb.
Read next: Durham Cathedral events monthly roundup
The St Cuthbert Walk recreates the journey from Chester le Street to Durham taken by the monks who followed St Cuthbert as they searched for a safe place to take his remains.
After leaving Lindisfarne due to Viking attacks, the monks spent many years wandering the North East looking for a permanent home.
Read next: What was there before Durham Cathedral was built?
They eventually found one in Chester le Street, but in 995AD the monks were forced to leave again as the Viking raids came further inland.
The monks were eventually given land on the Durham peninsular and made their way there with St Cuthbert's remains on a cart.