County Durham's Holocaust Memorial Day 2020 events will include two first hand accounts of Nazi persecution during the Second World War.
Gabriele Keenaghan will describe how her grandmother secured her a place on a Kindertransport train from Austria to the UK in 1939.
Her talk takes places at Peterlee's East Durham College as part of County Durham's Holocaust Memorial Day 2020 events.
Also on January 27, Hungarian-born Tomi Komoly will speak at an event in Durham Cathedral for secondary school pupils where he will give a first-hand account of his experiences during the Second World War.
Read next: What might the new Durham bus station look like?
Tomi will talk about how his family was torn apart when his father was called up to the forced labour unit of the Hungarian Army. Tomi will also share stories about his time in a walled ghetto, his escape with his mother in 1944 and liberation by the Soviet army in January 1945.  
This year, Holocaust Memorial Day marks 75 years since the liberation of Auschwitz-Birkenau and the 25th anniversary of the genocide in Bosnia.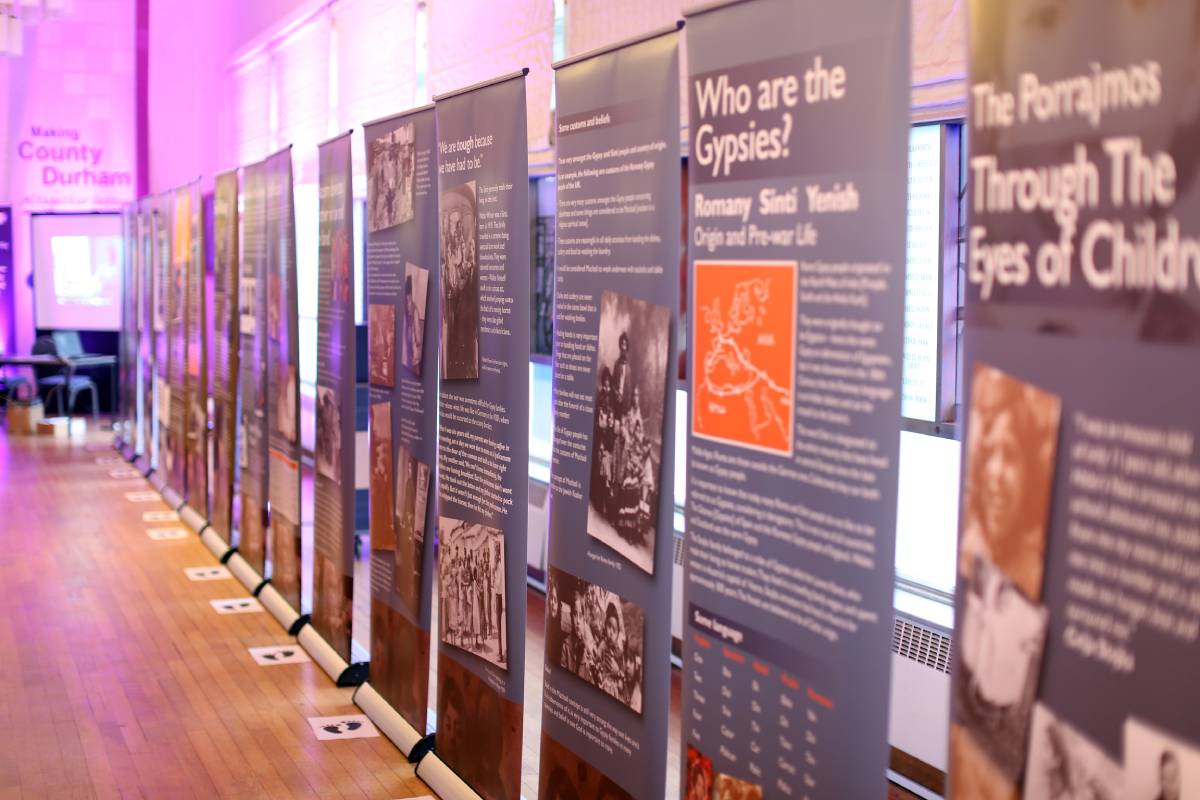 As part of the Holocaust Memorial Day events in Durham, there will also be an exhibition. Until Friday January 31, Peterlee's East Durham College will host a free exhibition to honour the victims of genocide.
The display will feature photographic images as well as archives from the Durham Light Infantry collection. Artwork from school, community and faith groups will be on display as well.
Read next: Events to enjoy in Durham each month of 2020
Visitors will also have a chance to learn more about the Porrajmos, which translates to 'the Devouring', the term used to describe the Nazi genocide of Europe's Roma and Sinti population.
The exhibition will be open from 8.30am to 5pm on Monday, from 8.30 to 9pm Tuesday to Thursday and from 8.30 to 4.30pm on Friday.
Holocaust Memorial Day takes place across the world every year on January 27 and is a date to remember the millions of people who were murdered and persecuted during the Holocaust, Nazi persecution and subsequent genocides in Cambodia, Rwanda, Bosnia and Darfur.
The Holocaust Memorial Day 2020 events in Durham are organised by Durham County Council in partnership with Durham Cathedral and the Holocaust Educational Trust.
Read next: Here's what's happening in Durham for Chinese New Year
Gabriele Keenaghan was recently awarded the British Empire Medal by the Queen for her services to Holocaust education and awareness, and will be joined by pupils from East Durham College and The Academy at Shotton Hall who will sing and perform poetry.
The event with Gabriele Keenaghan is free to attend but tickets are required. Places can be booked online at www.durham.gov.uk/hmd. It's on Monday January 27 at East Durham College. Doors open at 6.30pm for a 7pm start.
The event with Tomi Komoly is on the same day, at Durham Cathedral, from 1pm to 3pm. Members of the public are welcome to attend the talk but are advised that seating will be limited and available on a first come first served basis. Spaces cannot be pre-booked.