Durham Bus Station development plans and pictures have been released for public consultation, which begins this week.
The first images of the new Durham Bus Station design plan show what the proposed development on North Road might look like if it replaces the current building, and will now be subject to public consultation.
The current Durham Bus Station would be demolished and, if approved, the new design would be finished in late 2021.
What would the new Durham Bus Station design look like?
The new Durham Bus Station development plan looks like the picture below: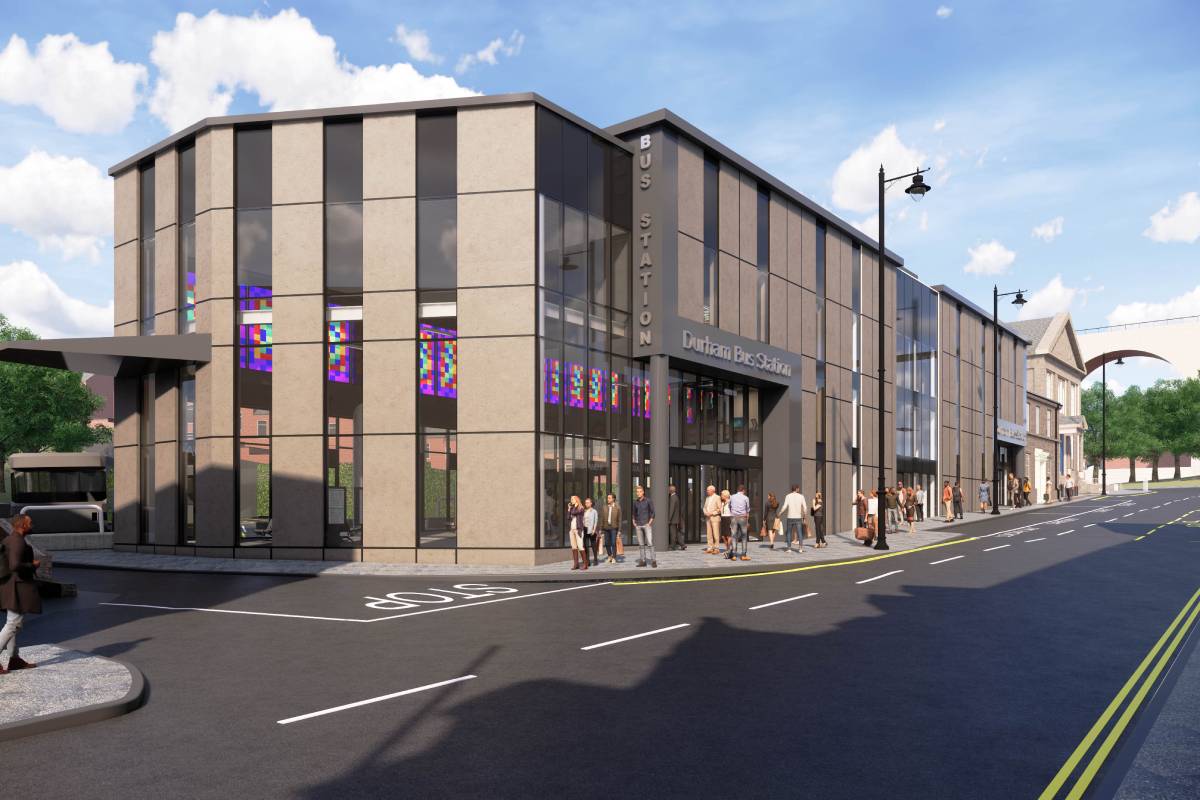 This will now be the subject of public consultation. Durham County Council says that many of the design features in the latest Durham Bus Station design plans are in response to feedback received from a consultation in 2019, when the council asked the public what they felt should be done to improve the facility.
When is the Durham Bus Station public consultation open?
The Durham Bus Station design consultation is open from Friday January 17 and runs until 10pm on Sunday February 9. Two drop-in sessions will be held in the Church Hall at North Road Methodist Church on Friday January 17 from 1pm to 6.30pm and Saturday January 18 from 10am to 2pm.
There is also an online questionnaire which will be available from Friday January 17 at www.durham.gov.uk/consultation
Council officers will also be visiting the bus station to talk to passengers about the plans and complete surveys during the consultation period.
Read next: 12 months of Durham events to enjoy in 2020
What is in the plans for the new Durham Bus Station?
Planners say that the current new design includes a pedestrian concourse with increased seating and route information. The design also includes toilets and baby changing facilities as well as a two-storey mezzanine area with office space. They say the design has also focused on improving visibility at the exit of the bus station for the safety of pedestrians and bus drivers leaving the site.
What happens, and when, if the plan is approved?
Demolition of the existing bus station would begin in late summer or early autumn before construction begins on the new Durham Bus Station in early 2021. The new Durham Bus Station would be completed and open to the public in late 2021.
What happens to Durham bus services during construction?
While the new Durham Bus Station is being built, all bus services would be moved on-street with stop locations and timetables advertised in advance.
Read next: Embezzlement and an escape to New York: history talk explores strange crimes