Durham Vocal Festival 2020 will bring top singing talent to County Durham including world class opera and choirs. Here's what's going on plus dates, times and tickets.
The Durham Vocal Festival 2020 will feature world-renowned baritone Sir Thomas Allen in a lineup that takes in performances in a variety of venues including Durham Cathedral and Ushaw.
When is Durham Vocal Festival 2020?
Durham Vocal Festival 2020 starts on Saturday January 25, and runs for 10 days until Sunday February 2.
What's it all about?
Durham Vocal Festival is 10 days of vocal music featuring world class performers as well as local talent and also school performances. It includes a mixture of styles, including opera, a cappella and accompanied choirs.
Read next: Read about more festivals in Durham
How much are Durham Vocal Festival 2020 tickets?
Ticket prices depend on the event but tickets for most performances start in the £3-£5 range.
Where is Durham Vocal Festival 2020 happening?
There are concerts in several venues including Ushaw Historic House, Chapels and Gardens, the Consett Empire Theatre, the Gala Theatre and Stanley Civic Theatre.
What are the Durham Vocal Festival 2020 highlights?
Saturday January 25: Sir Thomas Allen will be performing Faure's Requiem alongside Durham Choral Society for a 'Joyous Night' concert to open the festival. Born in Seaham Harbour, Sir Thomas has sung no less than 50 roles at the Royal Opera House and is Chancellor of Durham University.
It takes place in Durham Cathedral from 7.30pm. Tickets for the event, which will also include a performance of Alan Woods' This Joyous Night, featuring the local composer and former musical director of County Durham's youth choir himself, cost £5.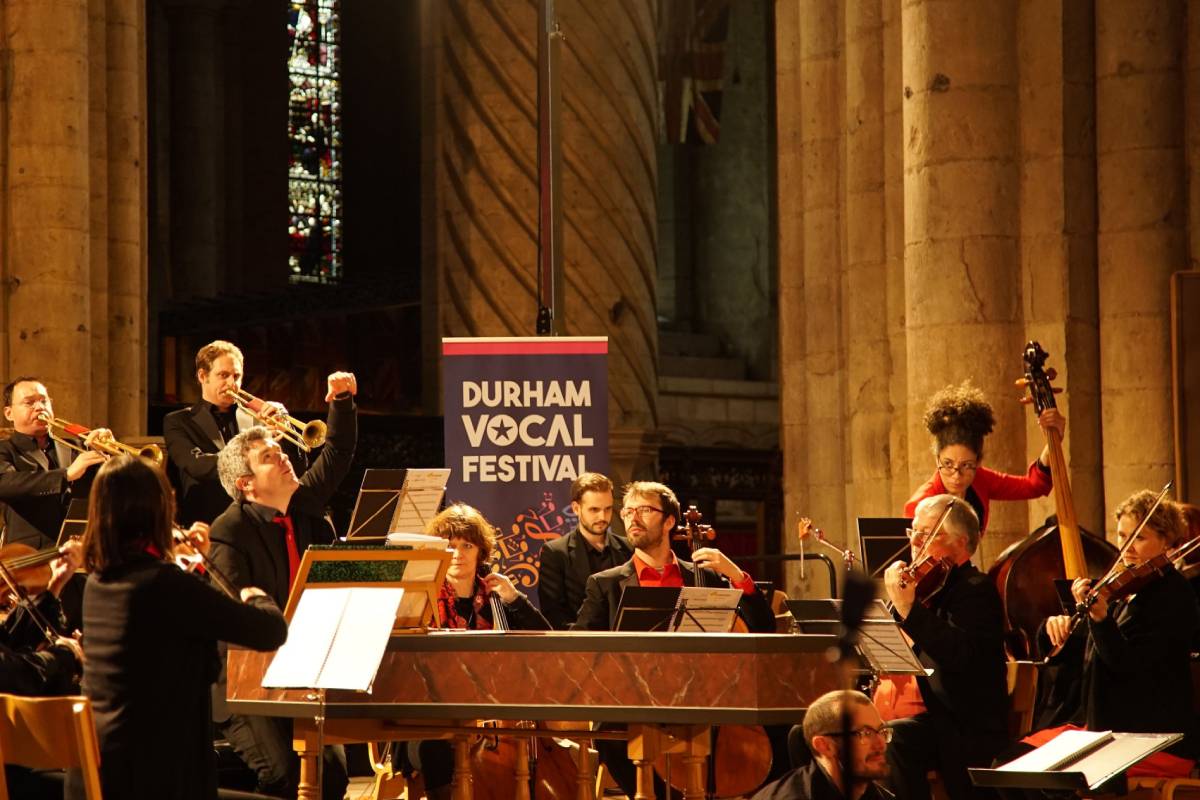 Monday January 27: There is an a cappella performance from student ensemble Northern Lights - who won third place at the national finals of the International Championship of Collegiate A Cappella - at the Gala Theatre, with a selection of fully-choreographed songs. The performance starts at 7.30pm and ticket cost £5.
Wednesday and Thursday January 29-30: There's family opera at the Consett Empire Theatre. It follows the tale of a new teacher who discovers that a village is filled with ancient magic and that any person who goes out at night and looks at the moon is turned into a hare until morning. Then the mayor discovers that his rules are being broken and the people must decide between safety and freedom.
Read next: Here are the Chinese New Year events in Durham this year
Thursday January 30: At 11am there's a free live broadcast of The Apple Tree. It is being performed at Ushaw and can be watched at home or from a classroom. It is a special early years performance, designed to introduce young children to the world of orchestral music. It lasts 45 minutes and children will learn about the changing seasons through a mixture of Baroque and folk music and meet the instruments of the orchestra
Friday January 31: The Office Choir of the Year competition takes place in Durham Cathedral at 7.30pm, and costs £3.
Saturday February 1: The North East Festival of Youth Choirs 2020, also at Durham Cathedral, celebrates the best young vocal talent in North East England, from primary to university level, with performances including Durham University Chamber Choir and Northern Spirit Singers.
Sunday February 2: The Durham Vocal Festival 2020 closes at Durham Cathedral at 12pm, with a performance of Monteverdi Vespers, performed by the choir and period orchestra The Avison Ensemble.
How do I book Durham Vocal Festival 2020 tickets?
Tickets for all Durham Vocal Festival events are available via the Gala Box Office on 03000 266 600 or via the festival website www.durhamvocalfestival.co.uk
Read next: Latest plans for the new Durham Bus Station revealed