Chinese New Year 2020 sees Durham events and free activities taking place across the city. Here's what's going on this year.
The Chinese New Year animal sign for 2020 is the Year of the Rat. With family-friendly fun, craft demonstrations, good food and of course the Lion Dance, Chinese New Year Durham is always a Durham festival not to miss.
When are the Chinese New Year 2020 Durham events?
Although Chinese New Year is on Saturday January 25 2020, Chinese New Year 2020 events in Durham will happen the following weekend, on Saturday February 1. St Oswald's Primary School will start the festivities at 10.30am at Durham Town Hall, before traditional Chinese dance, music and singing until 3.30pm.
The Lion Dance in Durham
The traditional Lion Dance - always a highlight of Durham's Chinese New Year celebrations - will start at Millennium Place in front of the Gala Theatre at 12.30pm before performing around the city centre.
Chinese New Year events in Durham Town Hall
There'll be a whole day of Chinese New Year 2020 free events taking place in Durham Town Hall.
The performance programme begins at 10.30am with St Oswald's School, and then the day will continue as follows:
10.45am: Blue and white porcelain Chinese dance
11am: DURance dancing group - QingPing Yue
11.15am: Classic Chinese Dance - 'You Know You Know'
11.30am: School activity - Shinecliffe Primary School
11.45am: School activity - Langley Moor School
12pm: Chinese Traditional Instrument Play - Erhu
12.15pm: DURance dancing group - street dance and Street jazz dance with Chinese element
12.30pm: Traditional instrumental ensemble
12.45pm: School activity - Silver Tree
1pm: DURance Dancing group - Soka
1.15pm: Chinese Traditional Instrument Play - Guzheng + Flute
1.30pm: School activity - Bearpark
1.45pm: Mixmax band - a capella
2pm: Chinese songs
2.30pm: HanBan fashion show
2.45pm: Chinese songs
3.15pm: School activity - St Margaret's
Alongside the performance programme above, there is also an activity programme. There is a Chinese Tea Art Show in Burlison Gallery, and everyone is welcome at the tea tasting between 2.20-3pm. There are craft activities in Lantern Room, as well as calligraphy, a Chinese drawings show, Chinese horoscopes, children's activities, and a chance to learn some Chinese words.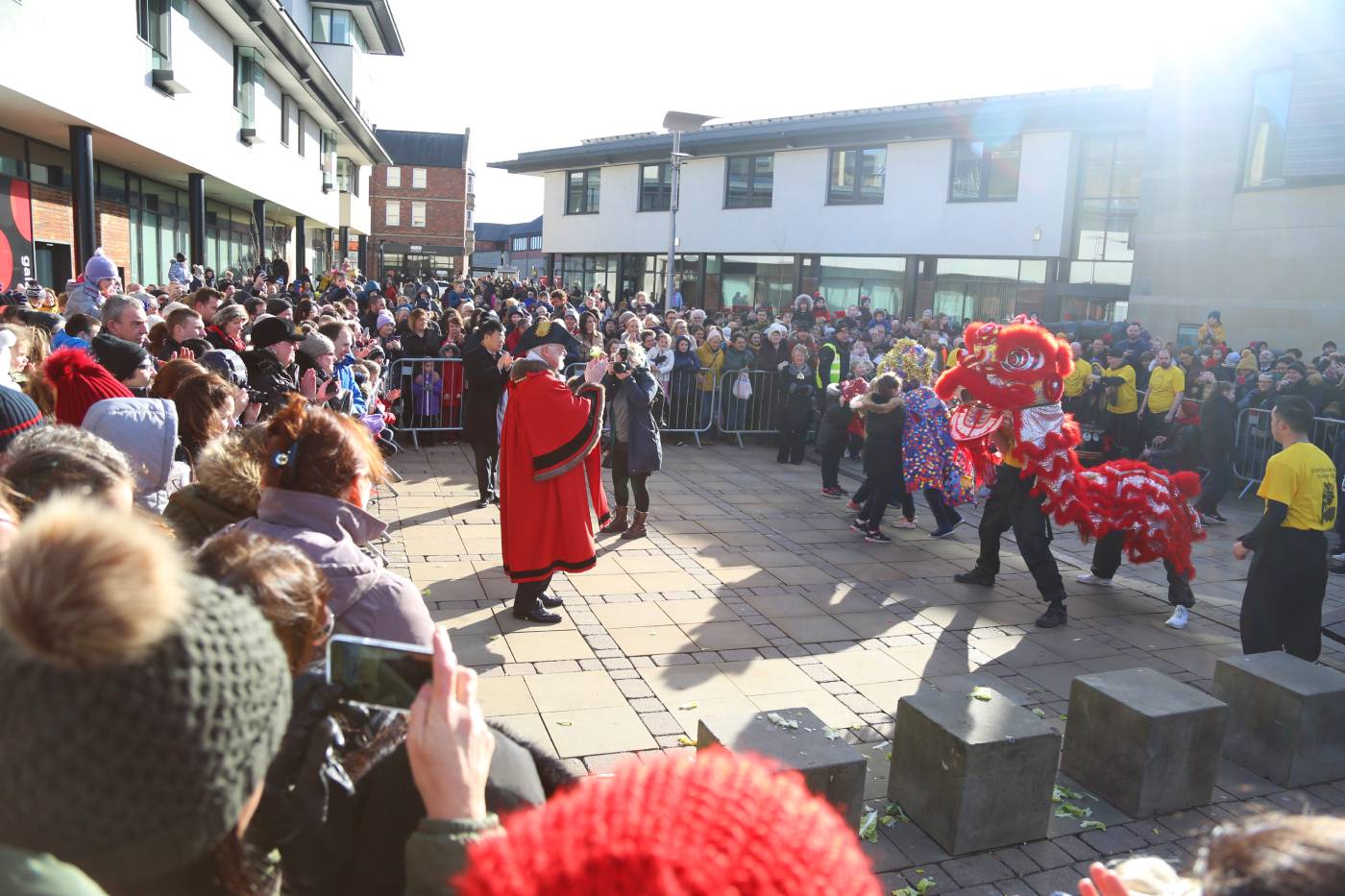 Chinese New Year events in Durham Clayport Library
Durham Clayport Library just off Millennium Square will also be taking part in the Chinese New Year events in Durham, with language and storytelling sessions. There are 20 minute Chinese language taster sessions at 11am, 12pm, 1pm and 2pm. As well as the language taster sessions, Clayport Library will also have Chinese language storytelling sessions at 11.30pm and 1.30pm.
Read next: What to look forward to in Durham every month in 2020
Chinese New Year events in Durham Oriental Museum
Not to be left out, Durham Oriental Museum will be hosting Chinese craft activities between 1-3pm on Saturday January 25. Called Crowdcraft: The Year of the Rat, you can make Chinese lanterns and paper cuts to decorate the museum, ready for the Lantern Festival in February. The event is suitable for children aged five to 11 years old, and the usual museum charges apply, which are adults £1.50, over 60s and children (five and over) 75p, family tickets (two adults and three children) £3.50.
Then on Saturday February 8 it's the Lunar New Year Lantern Festival, with a special late night opening at the museum. From 6-8pm the Durham Oriental Museum will be lit only by lanterns, and you can take part in crafts, try some food and listen to stories.
The first 100 children will receive a free lantern. There will be ticketing but details have not yet been released. Contact oriental.museum@durham.ac.uk for more information.
If you love learning about Chinese history, there's a lecture on Thursday January 16 from 7.30-9pm. Called The Necropolis of China's First Emperor - Terracotta Heaven, it considers Emperor Qin's substantial achievements that would establish the foundations for over 2,000 years of imperial rule.
The lecture is by David Rosier, Accredited Lecturer for the National Association of Decorative and Fine Arts Societies. It takes place in room EH009 of Elvet Hill House and costs £3 (£1 concessions). Contact the museum for more information.