Plough Sunday in Durham saw music and dancing in the centre of Durham city - take a look through the pictures below to see what happened.
With Morris dancing, traditional music and a service in Durham Cathedral, Durham's Plough Sunday festival on January 12 kept a 600 year old traditional alive.
Sunday's event saw a procession with the plough being drawn from the marketplace up to Durham Cathedral via Prebends Bridge, and then Morris dancing and music on Palace Green before the service and the blessing of the plough.
See some pictures below from Sunday's event, taken by Kevin Creaghan: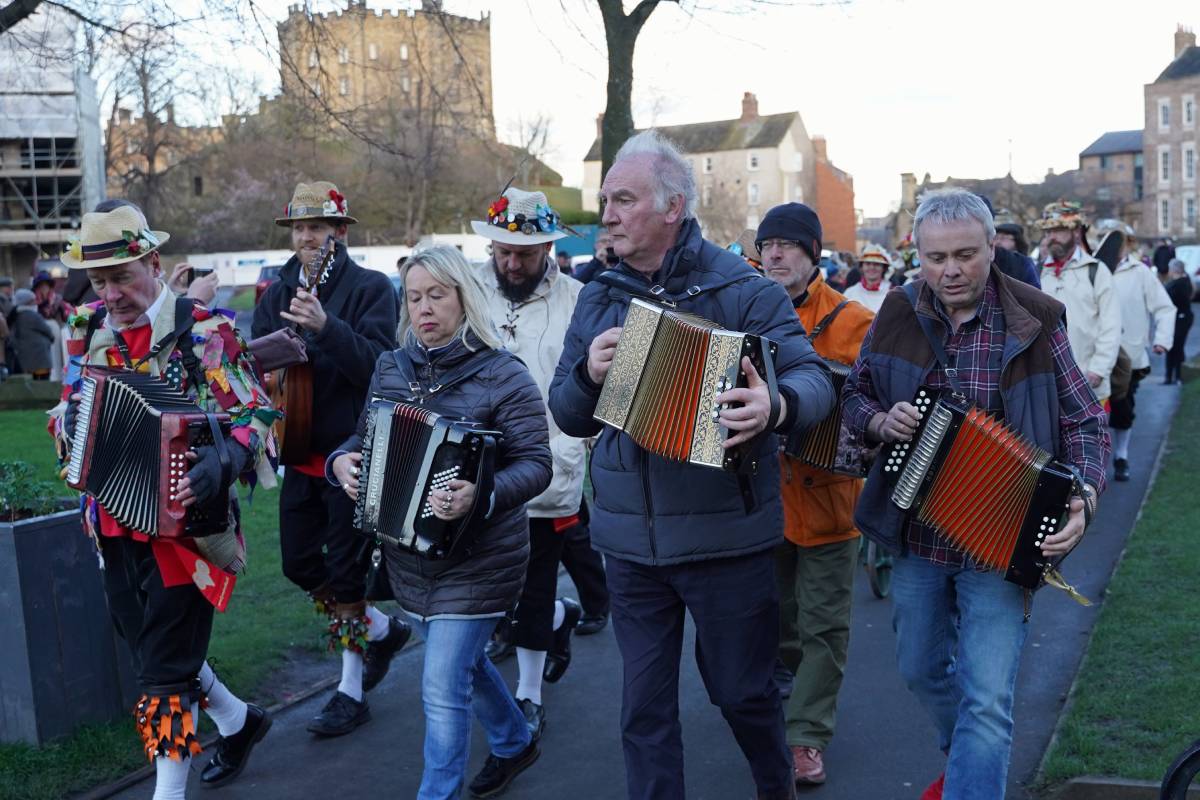 Plough Sunday traditionally marked the beginning of the agricultural year, with the drawing of a plough around the community. It meant the return to work for agricultural workers, and so the day would usually be full of feasting, songs and dancing.
Read next: Chinese New Year 2020 events in Durham
It died out after the Nineteenth Century, but the custom has been revived in recent years in Durham City as well as elsewhere in England.
Plough Sunday is particularly important in Durham because the county has the oldest recorded mention of the celebration in England, when an official from Durham Priory presented four pence to the group drawing the plough in 1413.
During the Durham Cathedral service, a group of Morris dancers and their plough are invited into the cathedral. Prayers are offered and the group is presented with a leather bag containing four commemorative coins, referencing Durham Cathedral's Plough Sunday gift 605 years ago.
Feature image credit: Kevin Creaghan
Read next: Feeling the January blues? Here are highlights to look forward to in every month of 2020