Durham nostalgia day returned to the city centre on May Bank Holiday Monday - and ExplorAR was there to capture it in pictures.
From dancing and living history to choirs and craft stalls, Durham nostalgia day activities took place in Millennium Place and Durham Marketplace, as well as face painting and creepy crawlies on display from Bugs N Stuff.
The rain returned for a while during the afternoon but there was still a decent crowd turning out to see what Durham nostalgia day had to offer.
Read next: Watch a video of Durham nostalgia day highlights
One of the main attractions was the large array of old Second World War vehicles, all lovingly restored and that get taken to events across Europe.
Mike Scorer from the Military Vehicle Trust told ExplorAR: "We get a lot of favourable enquiries, and a lot of older guys still remember them from years ago, and very occasionally now we get some veterans who used to drive some of these old wartime ones.
"But it's nice for younger people to see what was used through the military over the years.
"We think it's important to keep it virtually as a living history so the younger generation can physically see them and handle them and sit in them, and get a bit of experience of what vehicles were like all those years ago."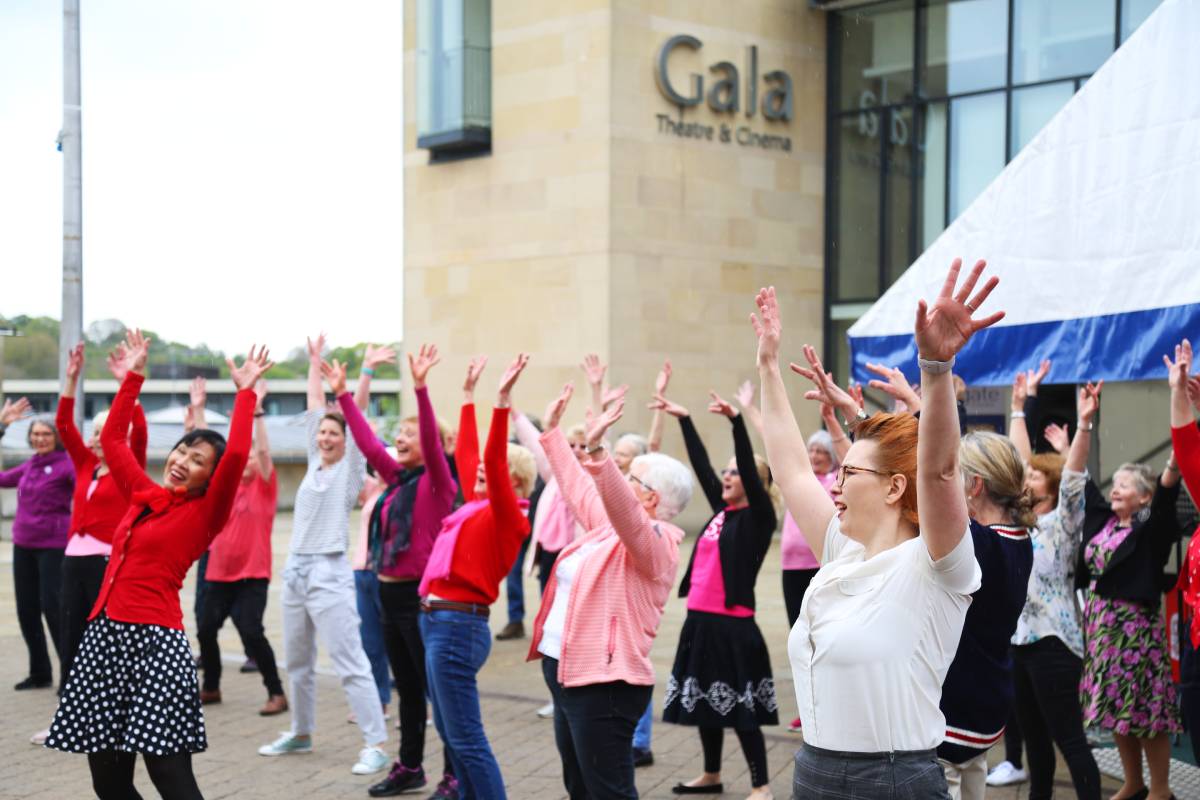 In Millennium Place in front of the Durham Gala Theatre, visitors were encouraged to get involved with the dancing as groups performed. There was also a lineup of restored military vehicles, brought by the Military Vehicle Trust: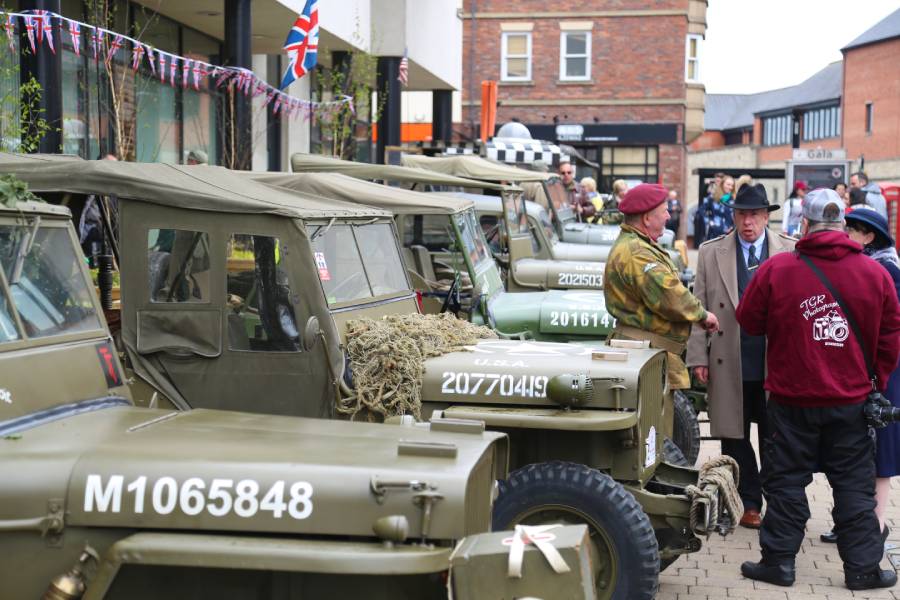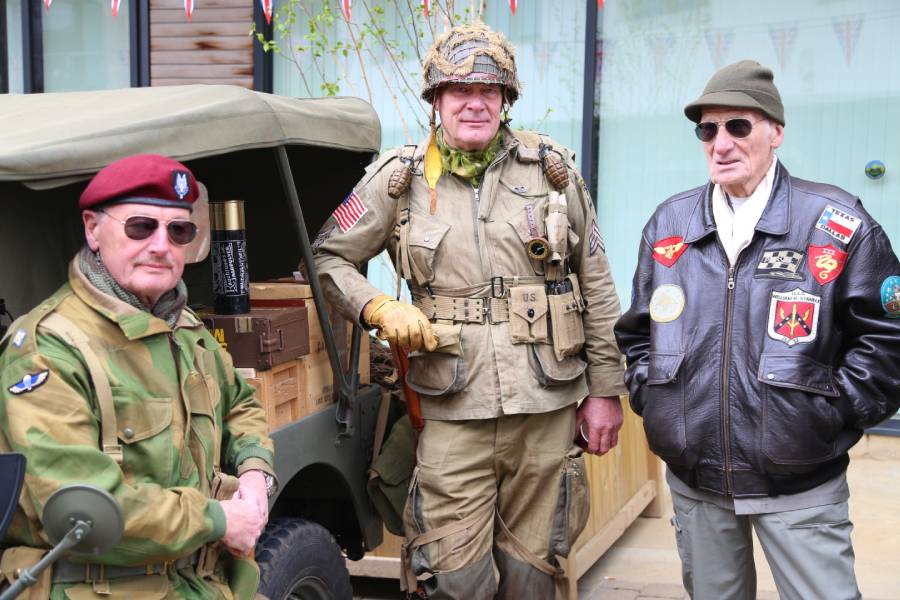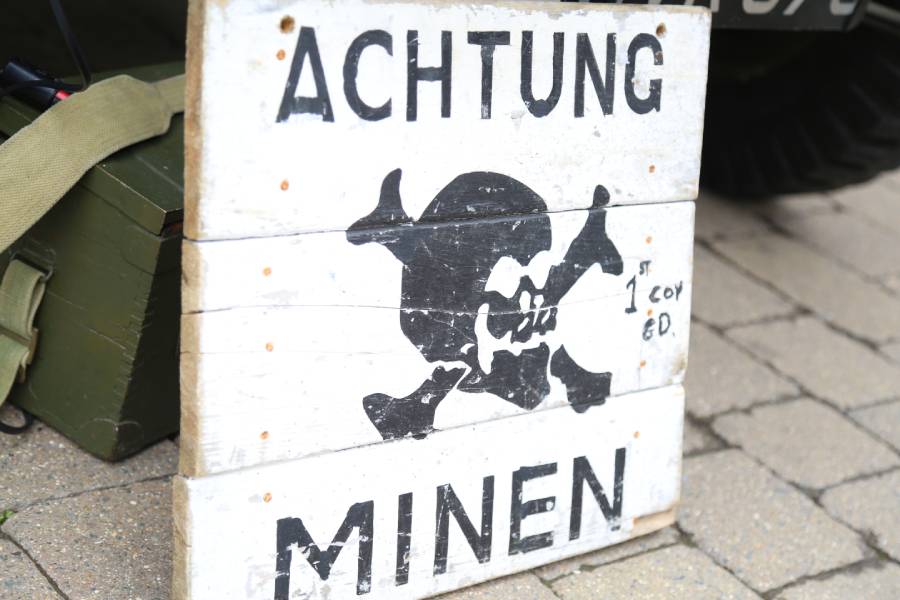 Also in Millennium Place was a marquee for Alan Owens and the Forum Big Band, who performed a string of wartime hits such as Glen Miller's A String of Pearls, at 12pm and 2pm. They were joined by the Lindy Jazz dancers, who performed for the crowds.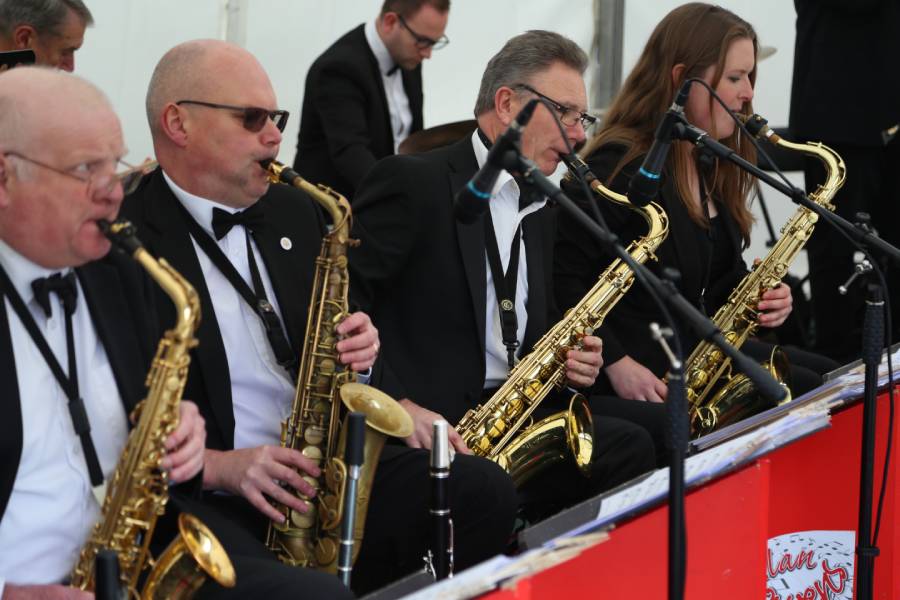 Meanwhile, in Durham Marketplace there was more entertainment. Second World War living history reenactors group Yesterday's Heroes had set up a position with 'barbed wire' and equipment: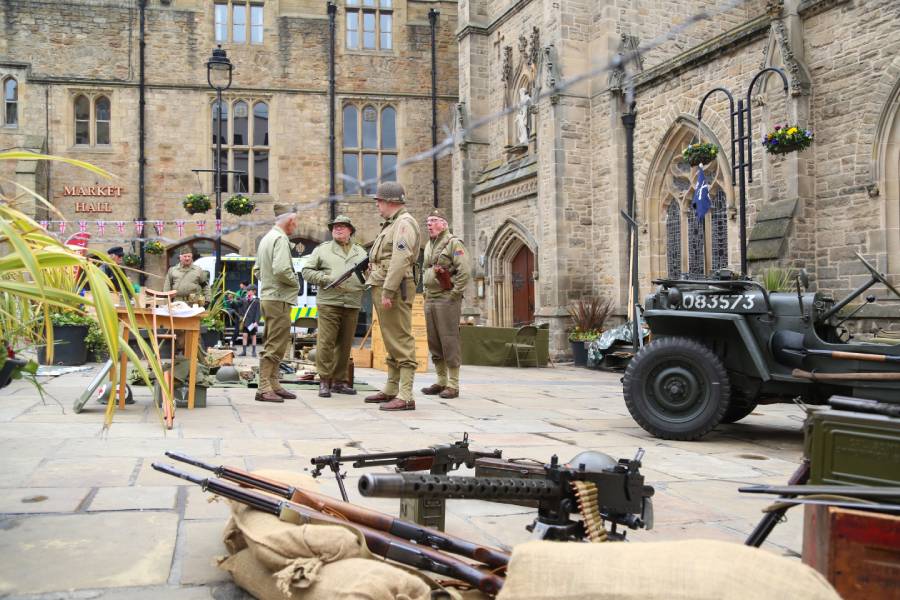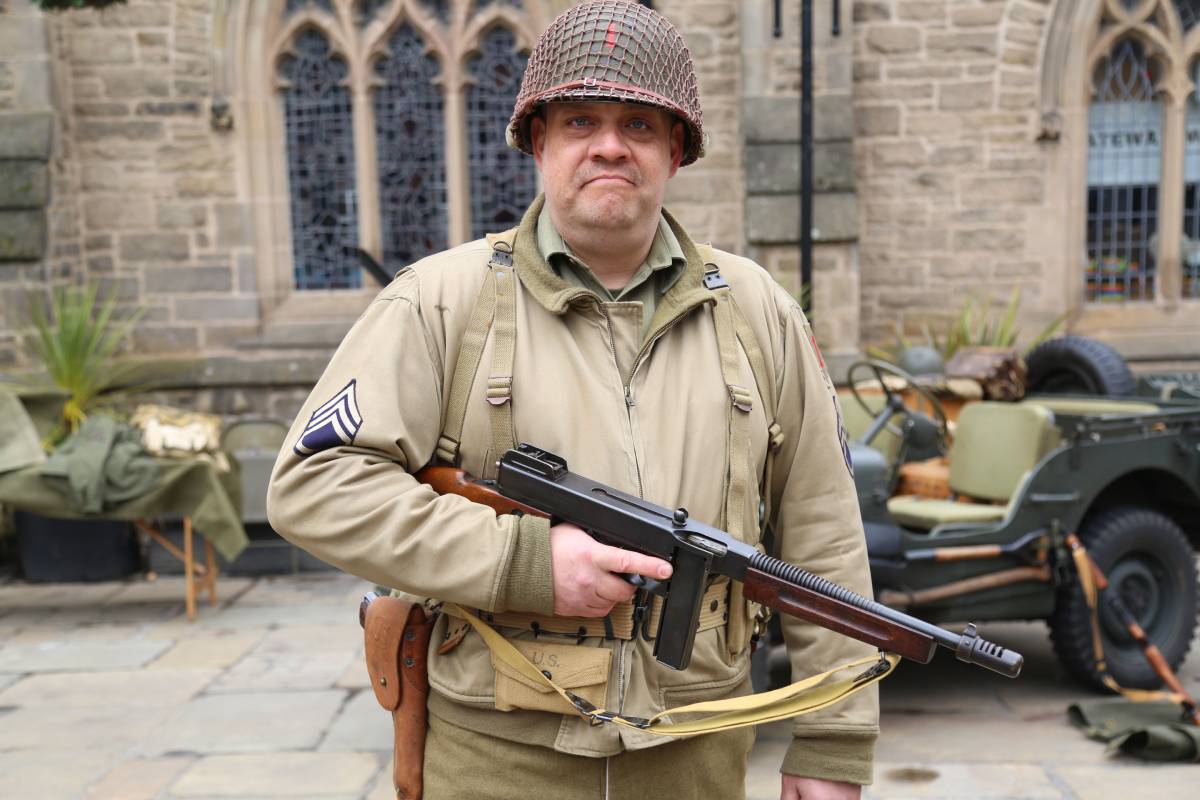 Also in Durham Marketplace was Beamish Museum's Heartbeat bus from the TV series, complete with Aidensfield as its destination on the front: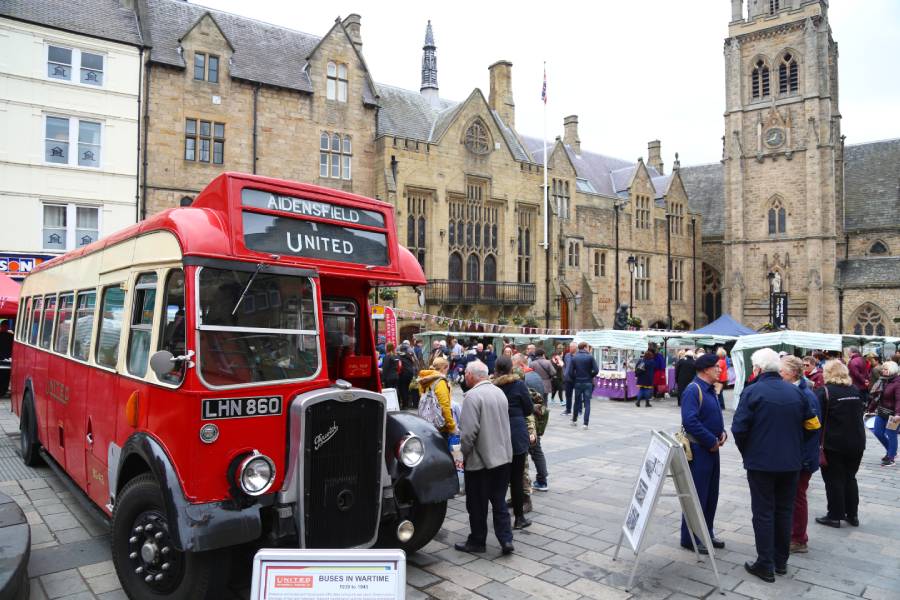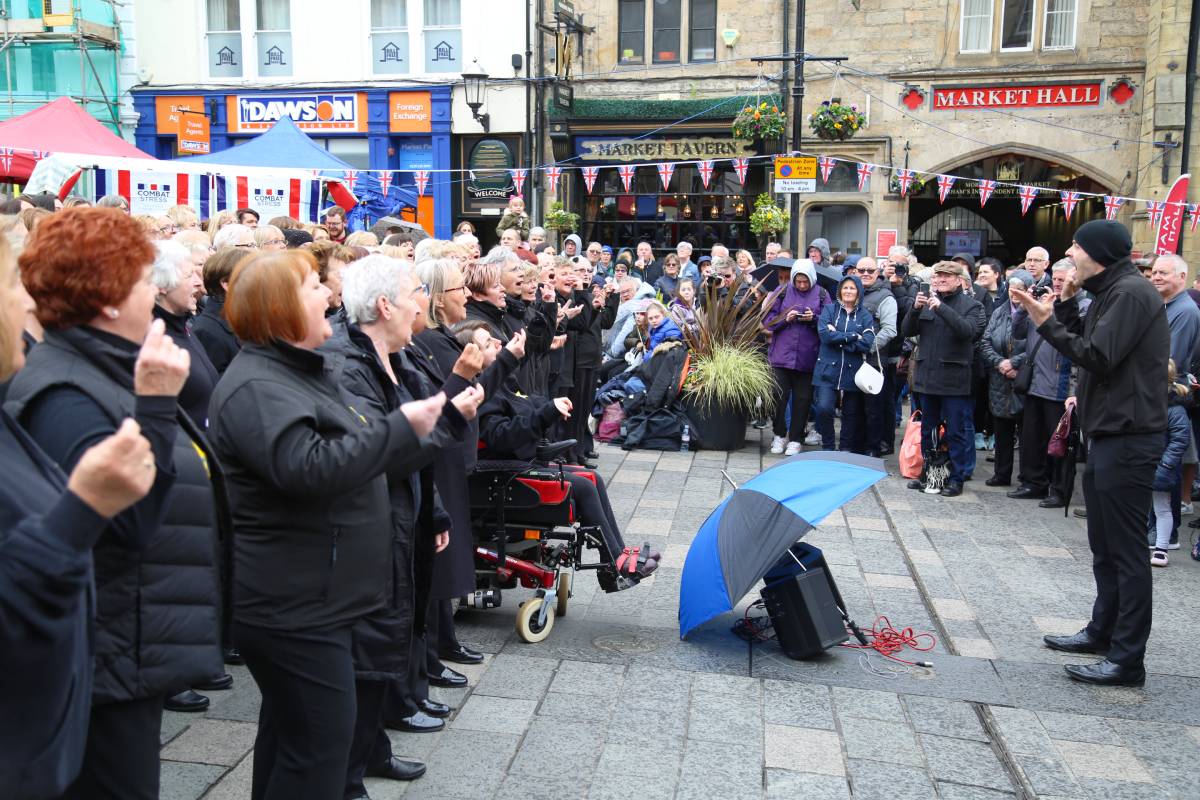 Durham nostalgia day ran from 11am to 4pm. There was a variety of stalls including some selling vintage items, and a host of streetfood stalls which even included a mobile vintage ice cream parlour.
In Durham Market itself, Bugs N Stuff ran live animal natural history workshops where children could get up close with insects, and there was free face painting. Meanwhile, the Land Army Girls handed out vintage sweets.