Ask someone for their opinion on the best waterfall in the UK, and they might give you such names as Becky Falls in Devon, High Force in Teesdale, or the Horseshoe Falls in Wales – as well as a slightly confused look as to why you've asked them such a bizarre question.
But I've got another name for you: Cauldron Snout. This little-known but perfectly-formed gem is slotted into a quiet corner of Teesdale, County Durham – but is well worth your attention. If you're looking for a nice day out I'd recommend visiting it in person but, until then, here's a 360 interactive picture of it. Using your finger or mouse you can spin it around to take in the beautiful views. You can also tap or click on the button at the far right to make the image full screen:
Clearly, Cauldron Snout sits in the shadow of its better-known neighbours High Force and Low Force, which have been attracting visitors for centuries with their picnic benches and – in the case of High Force, at least – paid viewing platforms. But, while Cauldron Snout can't offer the wild swimming and watersports opportunities of its more glamorous cousins (someone might prove me wrong by going down the narrow, ruthlessly jagged score in the rocks in a kayak – or even just their swimming trunks – but I'd rather they didn't), it more than makes up for it with its heritage and its wildlife offerings, sitting as it does inside the North Pennines Area of Outstanding Natural Beauty. It's also believed to be the longest waterfall in England at 180m, although champions of other waterfalls might claim Cauldron Snout is more of a cataract than a waterfall. They're just bitter. In terms of the vertical distance, Cauldron Snout is the 10th highest waterfall, at 60m.
Cauldron Snout wildlife
While a profusion of beautiful and rare wildflowers exists among the quiet fells of Teesdale, this part of County Durham is famous for one flower in particular: the Teesdale Gentian.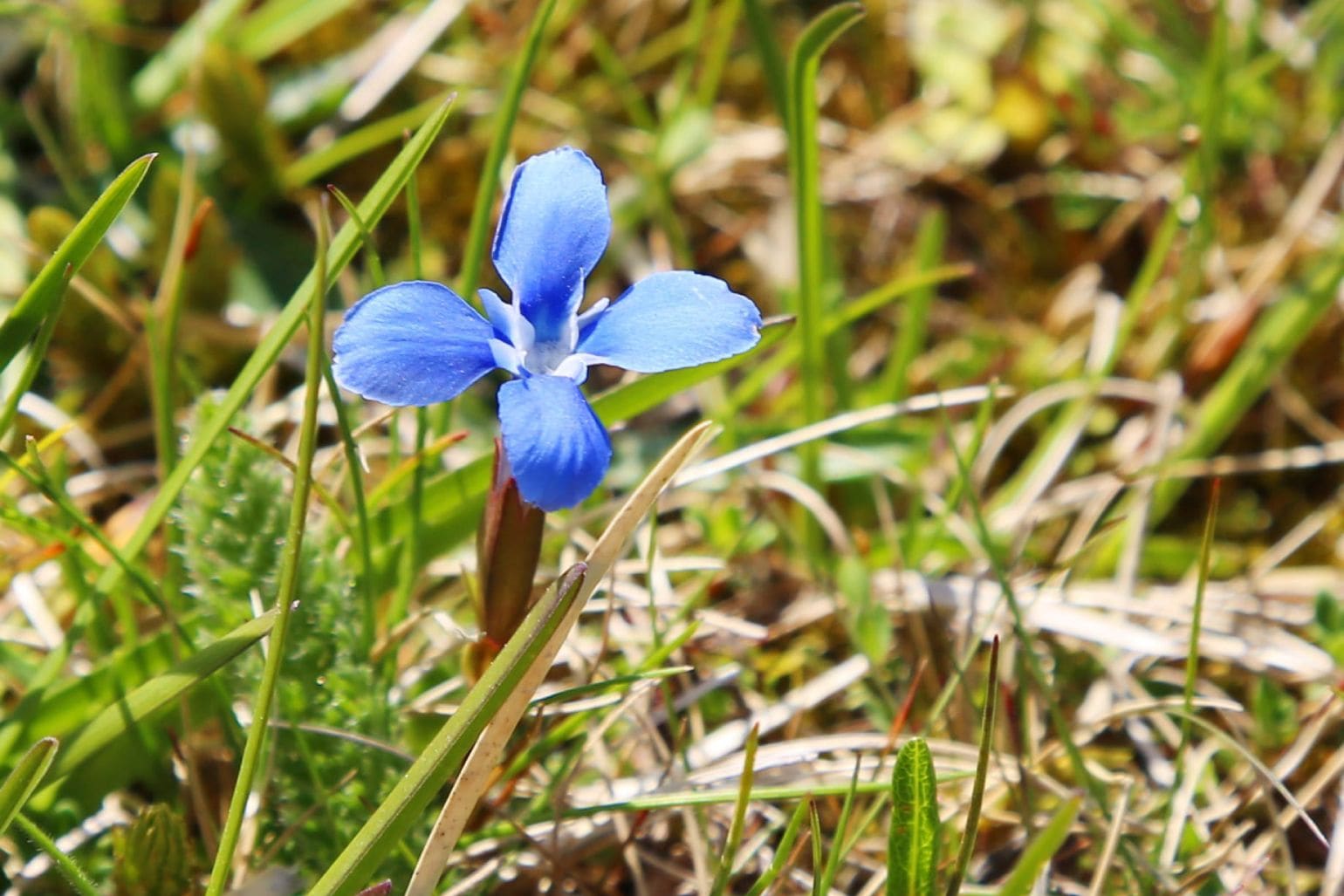 People travel a long way to see this little blue chap, mainly because it only grows on these fells. Of course, you can buy garden gentians, but the two places famous for the wild variety are the Alps (where they make liqueurs from the root) and Teesdale that – as the flower's name suggests – is its own variety.
If you spot walkers tootling along at a snail's pace, staring into the grass, chances are they're looking for gentians, as they're not the easiest to spot. Usually however, if you get chatting to the people coming the other way, rumoured locations of spottings will be passed from group to group and may save you some time. April to May will be your only chance of seeing them flowering. We were late this year and were very lucky to spot three of them right at the end of May.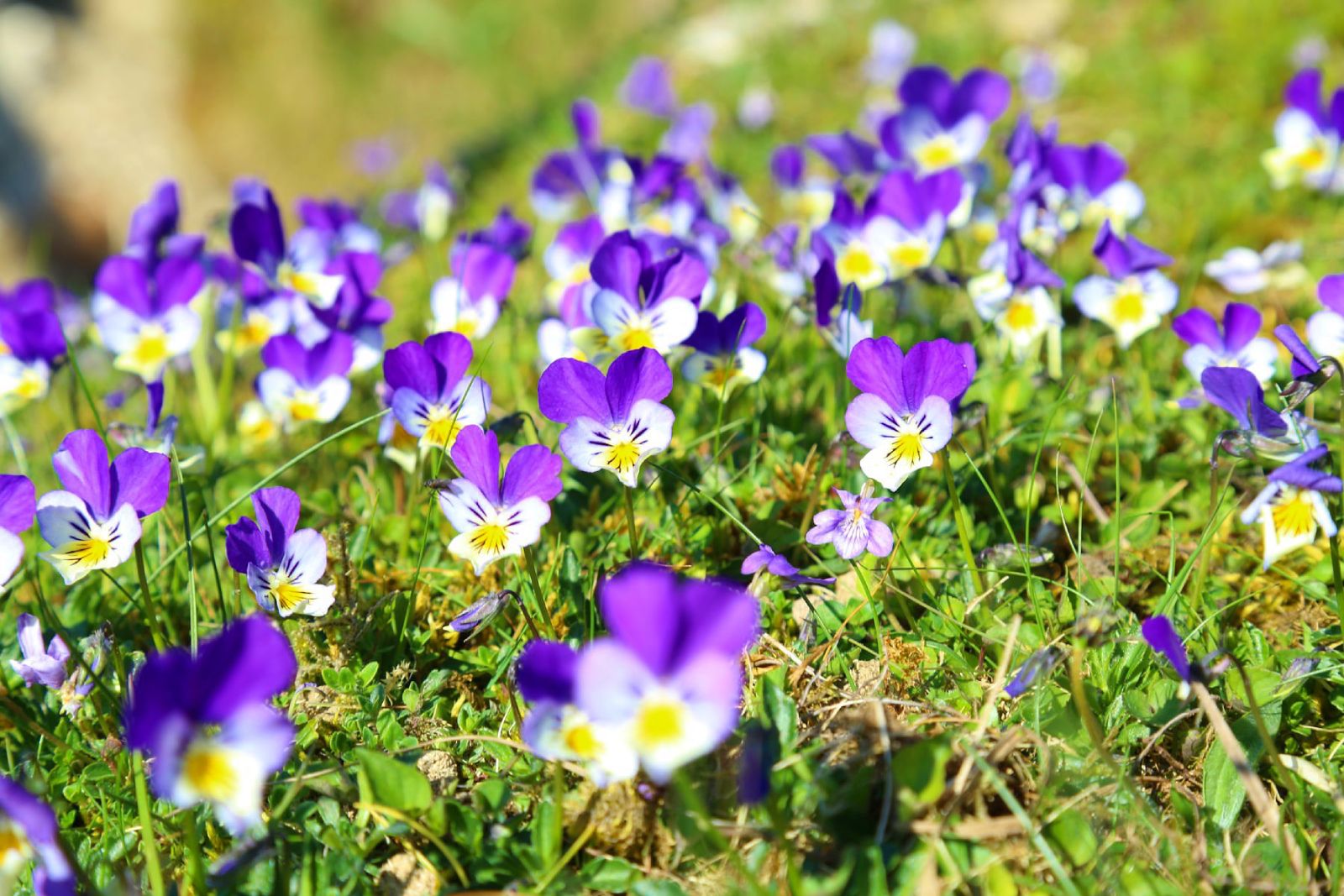 The other beauties to look out for, winking at you from the grass verges, are the wild pansy, and the Bird's Eye Primrose. Again, if you're a cheat like me you can save an inordinate amount of grass-staring time by looking for the gathered groups.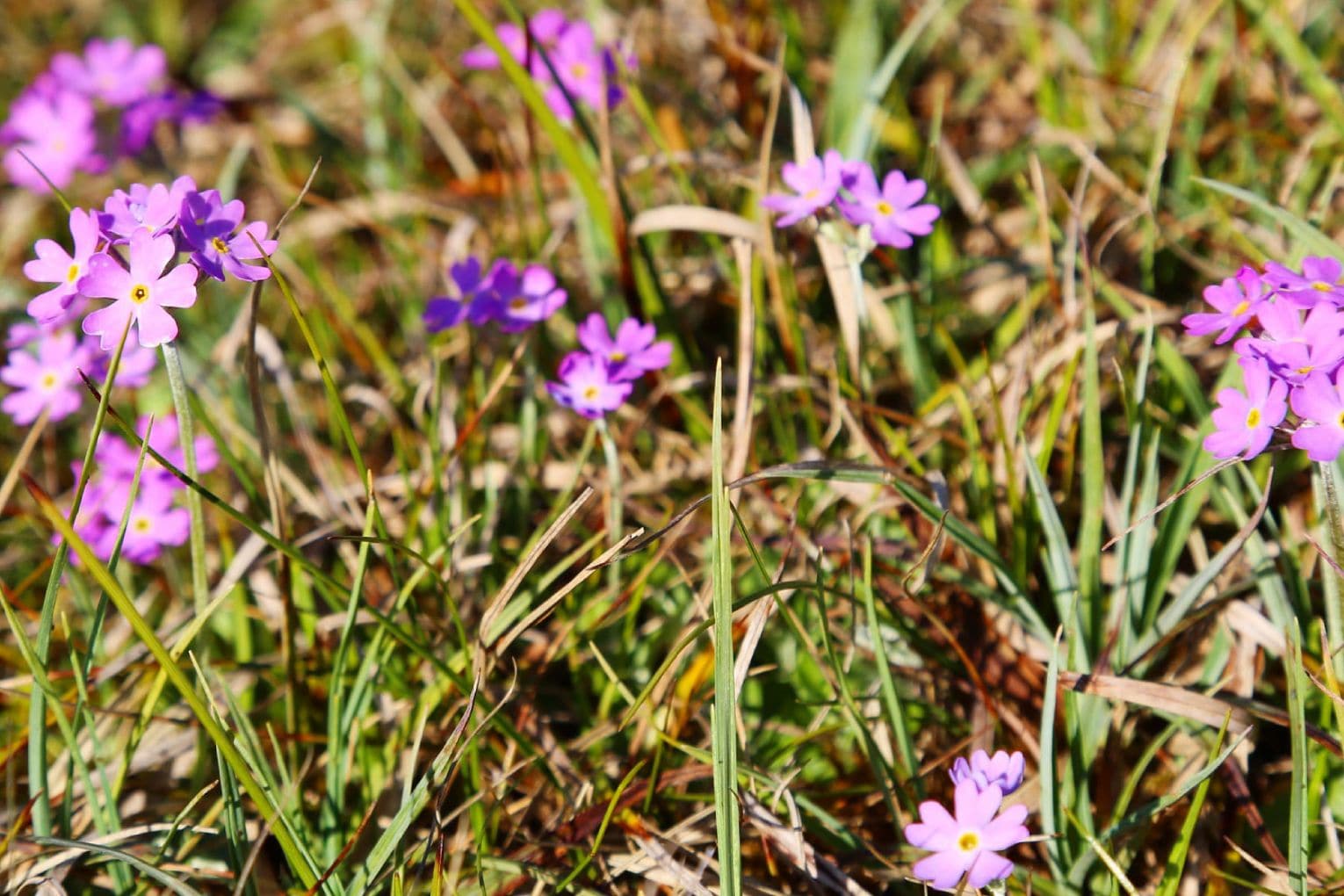 Cauldron Snout heritage
Cauldron Snout's impressive gush is fed from the 9,000 million gallons of water in Cowgreen Reservoir above it, held back by Cowgreen Reservoir dam which was built between 1967 and 1971 to supply water to Teesside factories. It was the last of six dams built in Upper Teesdale, coming almost 80 years after the first wave of dam building. At the time, the construction was controversial, given the profusion of our flowering friends featured above – and it ended up with a tenth of their habitat being destroyed. The rest, however, is now Moor House Upper Teesdale National Nature Reserve, so the other 90% should be safe from suffering the same fate as their petalled brethren.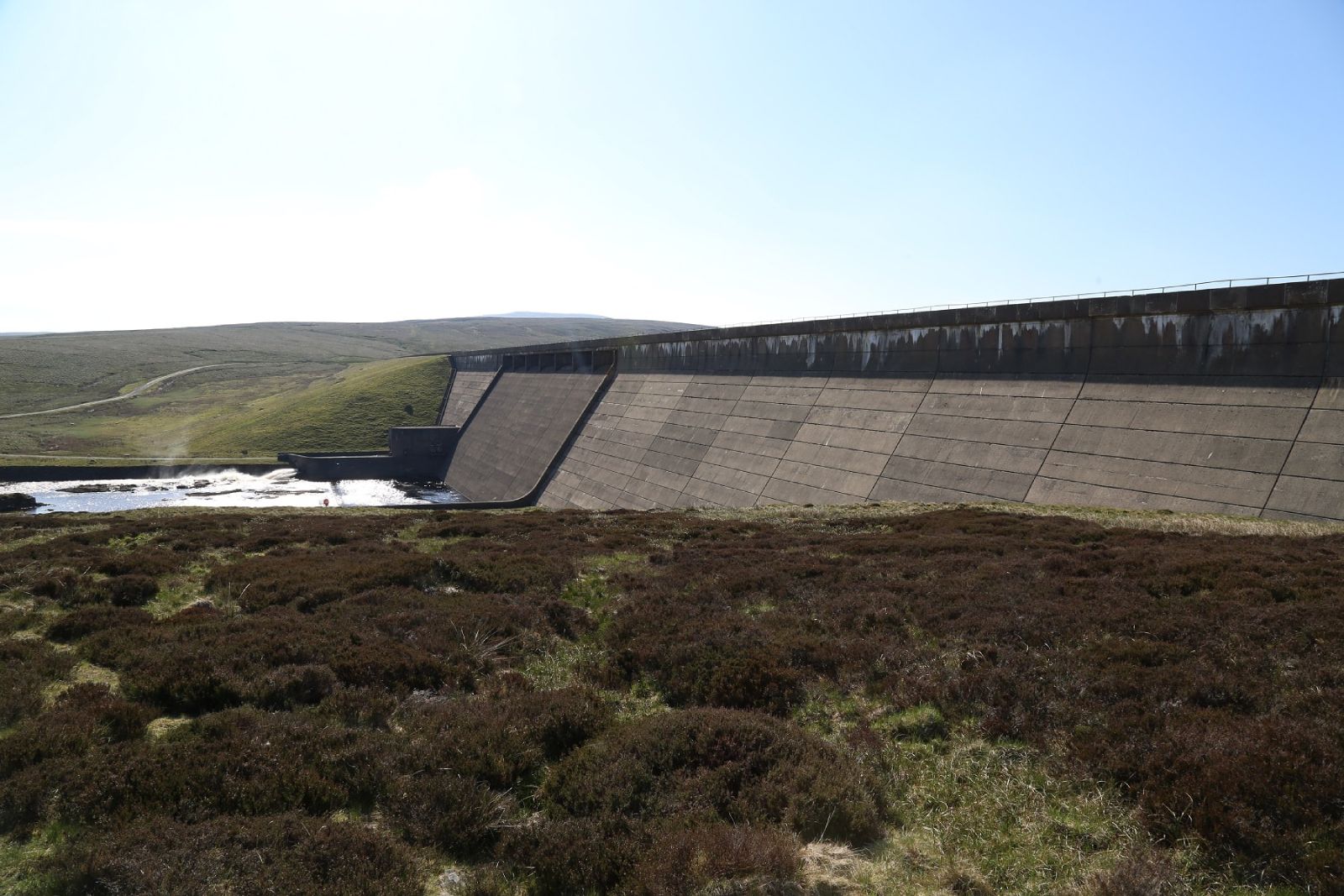 There's often a hidden heritage to reservoirs because many of them were created by flooding areas that contained buildings, houses and sometimes entire villages that were unlucky enough to be situated in the basin of the valley that planners selected. It gives them a sense of mystery, imagining the lives past that now reside below the surface. Cowgreen Reservoir is no different, and in 1984 water levels dropped low enough to reveal a bronze age settlement, which archaeologists had time to have a poke around before it was once more covered by the rising water.
More recent history was also covered when Cow Green Reservoir came into operation. The remnants of Cow Green Mine can still be seen – once you turn off the main road and follow the winding tarmac track to the reservoir itself, park in the final car park next to the water and look up at the rising ground next to it, where you will see the spoil and scarred lines that mark mined ground. Started in the late 1800s its principal output became barite, from which barium is created and which has a variety of uses from creating paint pigment through to increasing the density of oil well drilling fluid, and even brightening paper. It was a less obvious mineral to mine that the lead ore also present, but by the time it closed in the 1950s it employed just over 100 workers, 71 of whom were below ground. Transport costs and cheap imports eventually led to the mine closing, but once Cow Green Reservoir was built Cow Green Mine's fate was sealed forever.
One of the beautiful aspects of heritage is thinking of all the lives that, for generations, were focused and utterly encompassed by the location, and it's even more poignant when we come to it abandoned. It's incredible to think of the people who worked in this wildly beautiful but also remote landscape, who didn't have time to stop and admire the views in summer, and who struggled to find the precious barite under the snows in winter. Certainly something to contemplate while you sip your coffee next to the car, overlooking the serene water of Cow Green Reservoir.