People often talk about Durham being a small and compact city, but this 3D printed Durham model takes that concept to the extreme.
This amazing 3D printed Durham model has been created in plastic and shows off our great city in all its tiny, 3D printed glory.
And, despite fitting comfortably in the palm of your hand, it still shows an incredible amount of detail across the centre of Durham, from the spires of Durham Cathedral and the circular Durham Castle through to the bridges spanning the River Wear and even the tiny outline of St Nicholas Church on the edge of Durham Marketplace.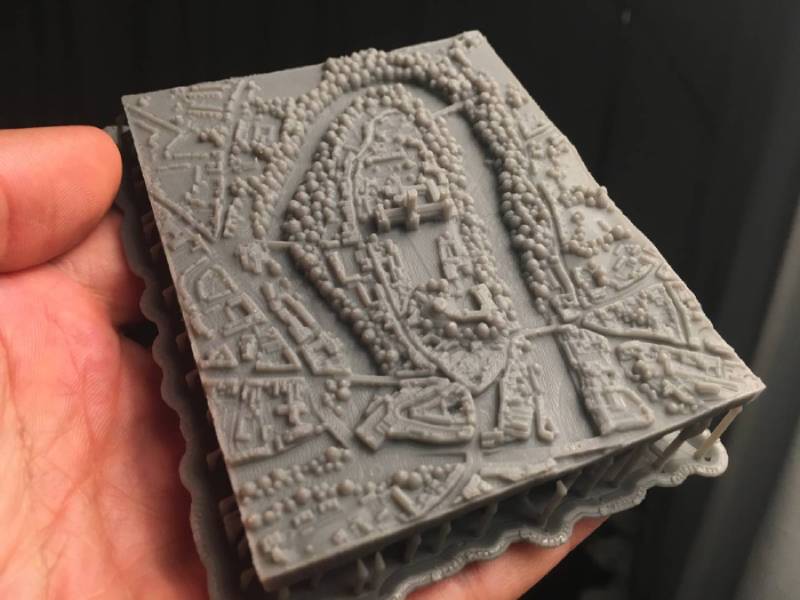 So...how was the 3D printed Durham model created?
The 3D Durham model was created using a 3D printer, based on a digital 3D model of Durham. After the digital model was tidied up and made suitable for printing, it was 3D printed at 100 micron resolution.
Read next: 3D model of Durham Cathedral's sanctuary knocker
Who created it?
It was created by Sketchfab user Dan Butler, based on a digital 3D Durham model created by us at ExplorAR.
And how was the digital 3D Durham model itself made?
The digital 3D Durham model was itself created from a physical tabletop 3D Durham model, which sits on display inside a glass cabinet in Durham World Heritage Site visitors centre.
The process to turn it into a digital 3D Durham model involved shooting more than 1,000 images straight down on to the tabletop model, in 20 rows of 50 pictures each.
This then had to be stitched into a digital 3D model. With the computer working flat out, it took 16 hours of processing time to align the images and produce 3D from 2D. You can read more about the whole process below:
Read next: Durham 3D: how we created a 1,000 image photogrammetry model
What printer was the 3D printed Durham peninsula created on?
It was printed on a FormLabs Form 2 printer.
I can see my house on there!
The 3D Durham model shows the peninsula and environs of Durham Cathedral, so you must have a really nice house in a great location.
Can ExplorAR create 3D models for us?
Absolutely; we create 3D models of all sorts of real world objects, including items for display, printing and learning. Get in contact on hello@explorar.co.uk