Durham Uniformed Services Fun Day will offer children the chance to explore a police custody van and ride on a fire engine aerial platform this weekend.
The annual Durham Uniformed Services Day is bound to be a winner with children this half term, with a range of activities from a variety of services including the army, police and air ambulance.
Probably the most exciting activities for children are the opportunity to ride on the fire service's aerial platform, and to climb into a police custody vehicle.
Here are the details you need for Durham Uniformed Services Fun Day.
Read next: Durham Nostalgia Day in 11 pictures
When and where is Durham Uniformed Services Fun Day?
It takes place on Friday May 31, from 11am to 4pm. Attractions and activities will take place in the Durham Marketplace, Walkergate and Prince Bishops Riverside.
And what will be happening?
The North East's uniformed services will be heading to the centre of Durham for a day of fun, inspiration and information. Services attending include the fire service, police, ambulance, air ambulance, blood bikes, and 8 Rifles D Company.
Read next: Live music in Durham this week
For children, there will be free face painting and storytelling in the Durham Market Hall, as well as a chance to discover minibeasts with Bugs N Stuff in the entrance ramp.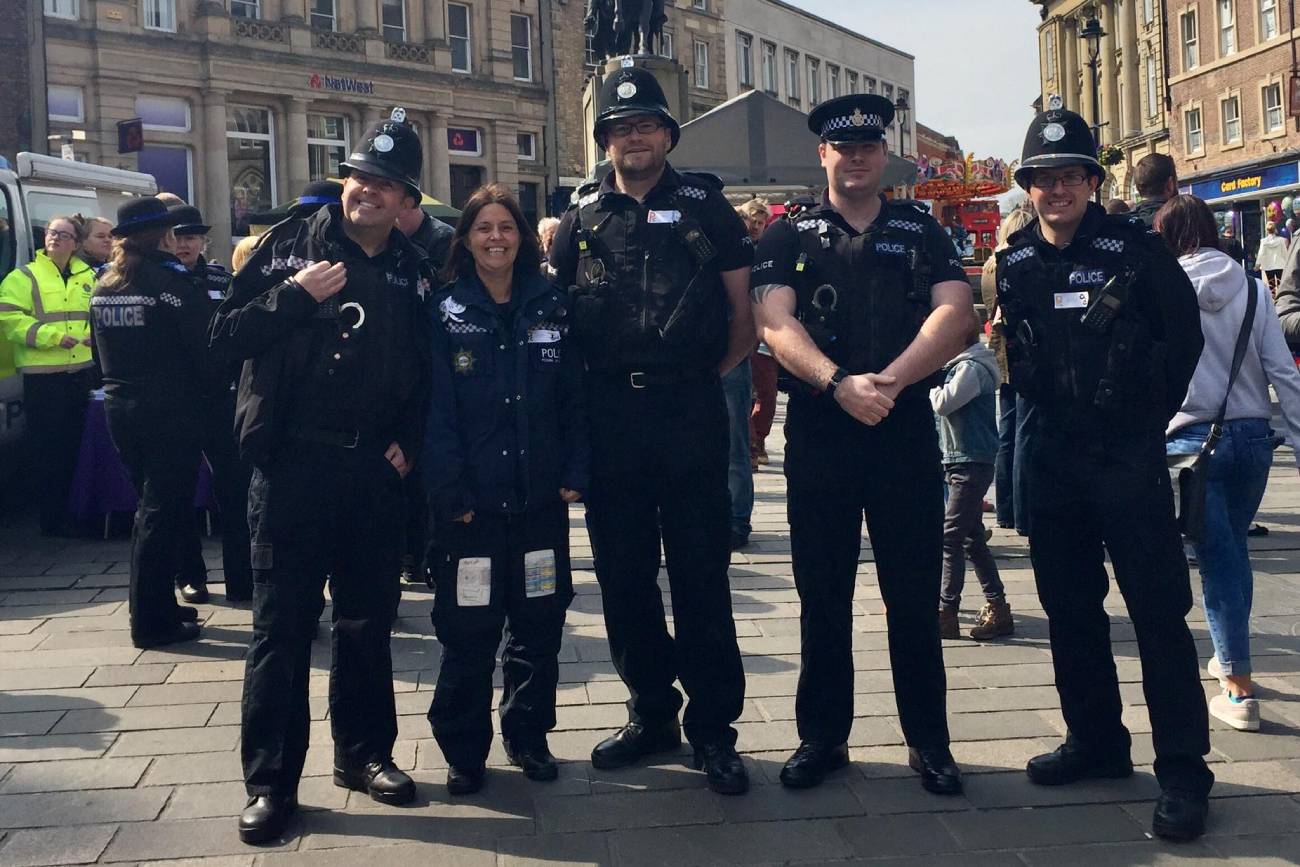 Managing director of Durham Markets Company Colin Wilkes said: "This year's Uniformed Services Fun Day is perfectly timed for half term, and we're hoping loads of youngsters will encourage their families to come into the city centre and make the most of the activities, displays and attractions. There's always plenty to do, and our uniformed services personnel are great at answering questions, posing for photographs and getting the kids involved.  It's a guaranteed great family day in Durham."
Read next: Free events in Durham this week
Paul Cummings from County Durham and Darlington Fire and Rescue Service said: "All our uniformed services value these opportunities to meet the public. Not only can we explain how we train and what we can do, but we can help people understand how to prevent emergencies happening, and how to respond if they do. The children are endlessly fascinated by what we do, and we're hoping all family members will go home a little wiser at the end of the day."
Read next: Family events in Durham for this weekend