Easter is coming late this year, and the signs of spring in County Durham - from newborn lambs to green shoots and flowers - will be well advanced by the time Easter arrives. It's a lovely time of year - so what's the best way to make the most of it?
The Durham school Easter holidays means there's two weeks to fill with child-friendly activities, from craft fun through to sport and heritage venue events. We've rounded it all up in our story on Durham Easter events.
But sometimes the simplest activities are the best. What's the best way to enjoy the spring season in Durham? Here are five ideas for ways to make the most of this beautiful time of year.
Read next: County Durham school term and holiday dates
Durham spring events #1: Lambing time, Hall Hill Farm
From March 16 through until May 6 2019, take your children to see the magical moment a newborn lamb is introduced to the world and begins its journey in life. Go and see the newborn lambs at Hall Hill Farm near Lanchester, County Durham, where they have eight different species of sheep, meaning that their lambing time lasts for about eight weeks. Feed the pet lambs and see the fluffy Easter chicks, as well as enjoying all the usual farm activities.
Hall Hill Farm tickets cost £8.95 adults, £7.75 for children aged two to 15, under twos free, family saver 1 (two adults and two children or one adult and three children) £29.95, family saver 2 (two adults and three children or one adult and four children) £37.50, over 60s and students £8.20. Admission prices include the Tractor and Trailer Ride. Other activities are priced at £1 for the donkey rides and barrel train.
For satnavs, the Hall Hill Farm postcode is DH7 0TA. For more information phone Hall Hill Farm on 01388 731 333.
Read next: Off work over Easter? Try these activities
Durham spring events #2: Durham University Botanic Garden, Signs of Spring
This event seems like an obvious choice; running until the end of March, you can grab a spotter sheet leaflet from the visitors centre and then see how many of the listed signs of Spring you can find around the garden. My guess is that there'll be quite a few...
Tickets for entry into the Durham Botanic Garden, which is on South Road, cost £4 for adults and £3 for concessions. Seniors and student tickets are £1.50. Carers and infants go free. The Durham Botanic Gardens are open every day, 10am-4pm. Beyond March, it might be worth contacting Durham Botanic Gardens on botanic.garden@durham.ac.uk to see if the activity is still available.
Read next: County Durham guided walks this month
Durham spring events #3: Spring family crafts, Durham Cathedral
At Durham Cathedral there are two spring-related craft days for families. On Tuesday April 9 at 10.30am is Daffodil Headbands. Join the education team and make a daffodil headband to take home. Then on Thursday April 11 at 10.30am, it's Easter Chicks, where you can create an Easter chick decoration.
It's suitable for all ages, and costs £2 per child. Tickets are available from the Durham Cathedral visitor desk or by phoning 0191 338 7178.
A free Easter trail will also be available.
Read next: Beamish Museum visitor information
Durham spring events #4: Riverside Park in bloom, Chester le Street
Not an event, but the riverbank along the Wear in Riverside Park is a sight to behold (it's the feature picture at the top of this story). Covered in daffodils and narcissus of various hues, the riverbank looks beautiful and is a great place to see a 'host of golden daffodils' so beloved by Wordsworth. Catch them before they go over.
Read next: Five child-friendy walks in Durham
Durham spring events #5: Springtime, Hawthorn Dene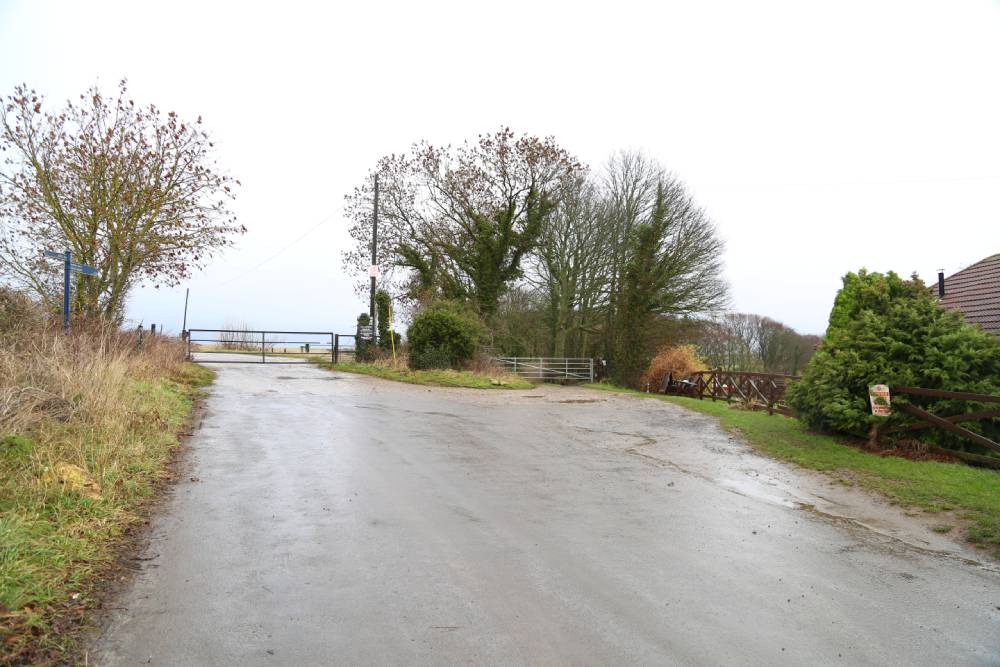 Again, not an event, but Hawthorn Dene - just to the north of Easington Colliery near to the Durham Heritage Coast - is a great place to see carpets of beautiful spring flowers. Hawthorn Dene's speciality is bluebells, and it's a pleasant walk through woodland.
If you're heading south down the B1432 towards Hawthorn, turn left on to the minor road to the north of the village rather than driving through the village itself. There should be space to park by the side of the road just before you reach a bungalow on the right (when ExplorAR went to Hawthorn Dene this was unrestricted, but check when you get there).
To start the walk, in front of you is the gate to a private road going to Kinley Hill Livery. Don't take this; instead, there's a path to the right, which leads into Hawthorn Dene (see the picture above - it's the path on the right).