The new Durham cinema, the Odeon Luxe, is opening on Friday June 7.
Part of the wider Riverwalk development, the Odeon Luxe is the latest part of the new shopping and entertainment complex to open to the public.
Another area that will be opening soon - a Riverwalk spokesperson confirmed to ExplorAR that it could be as early as next week - is the upper walkway, which is currently blocked off, although pedestrians can get as far as Old Tom's Gin Bar, which was a part of the development to open previously.
The walkway, which is above the riverside path and runs between Milburngate Bridge and Framwellgate Bridge, is now completed and joins all the shops, restaurants and student accommodation together. The Riverwalk's spokesperson said it will open up new views of Durham Castle and Durham Cathedral.
Much of the scaffolding has now come down as the £30 million Riverwalk development continues towards completion. The new Durham cinema - the Odeon Luxe - has six screens with 403 handmade seats.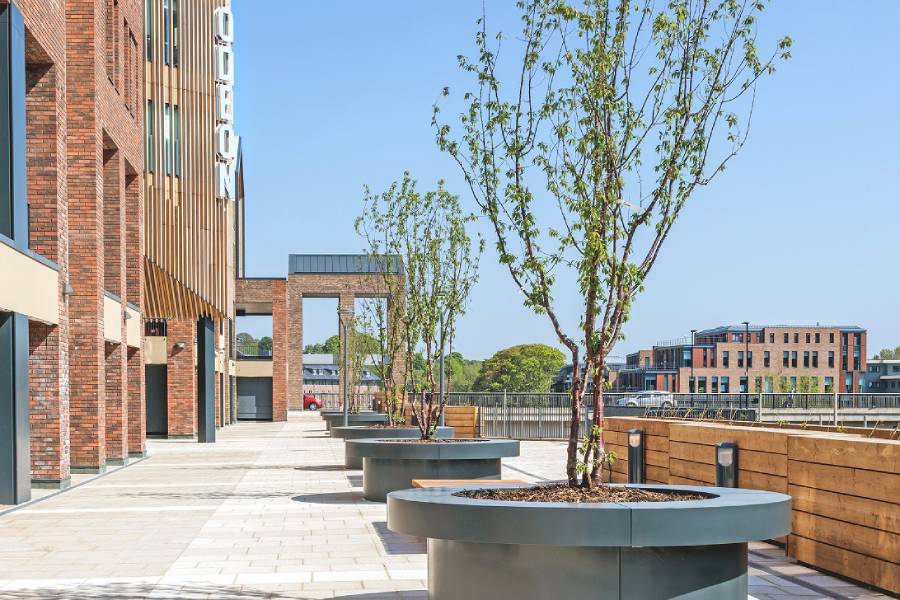 The development aims to keep visitors in Durham city centre for longer with a range of shops, restaurants and entertainment, as well as student accommodation.
The other restaurants that will also be opening on the 35,000 sq ft Riverwalk are the Cosy Club, LogFire Pizza and Delancey's Donkey, and the entertainment will also include the Lane7 bowling experience. The developers have estimated that it will create about 120 jobs.
Nick Berry, partner at Clearbell Capital which manages the fund that owns The Riverwalk, said: "We are hard at work behind the scenes and look forward to welcoming visitors very soon, when they will be able to enjoy the new walkway and the great views that The Riverwalk boasts."
It is hoped that The Riverwalk will support the Durham economy both with daytime and evening activities, and provide a new link between the railway station and the bus station with the shopping streets around the World Heritage Site, the Market Square, and Freeman's Quay.