The Durham Miners Gala cathedral procession saw three new banners blessed for 2019 in a moving service.
A highlight of the Durham Miners Gala, Durham Cathedral's procession and service during the Big Meeting is always packed to capacity, and 2019 was no exception.
Each year several banners are chosen to take part in the Durham Cathedral Miners Gala procession. Each banner is led by a brass band which, one after another, begin playing outside then march down the aisle to the Durham Cathedral crossing, followed by the banner.
At this year's Durham Miners Gala cathedral service, the film director Ken Loach also gave a reading, from Mark 11.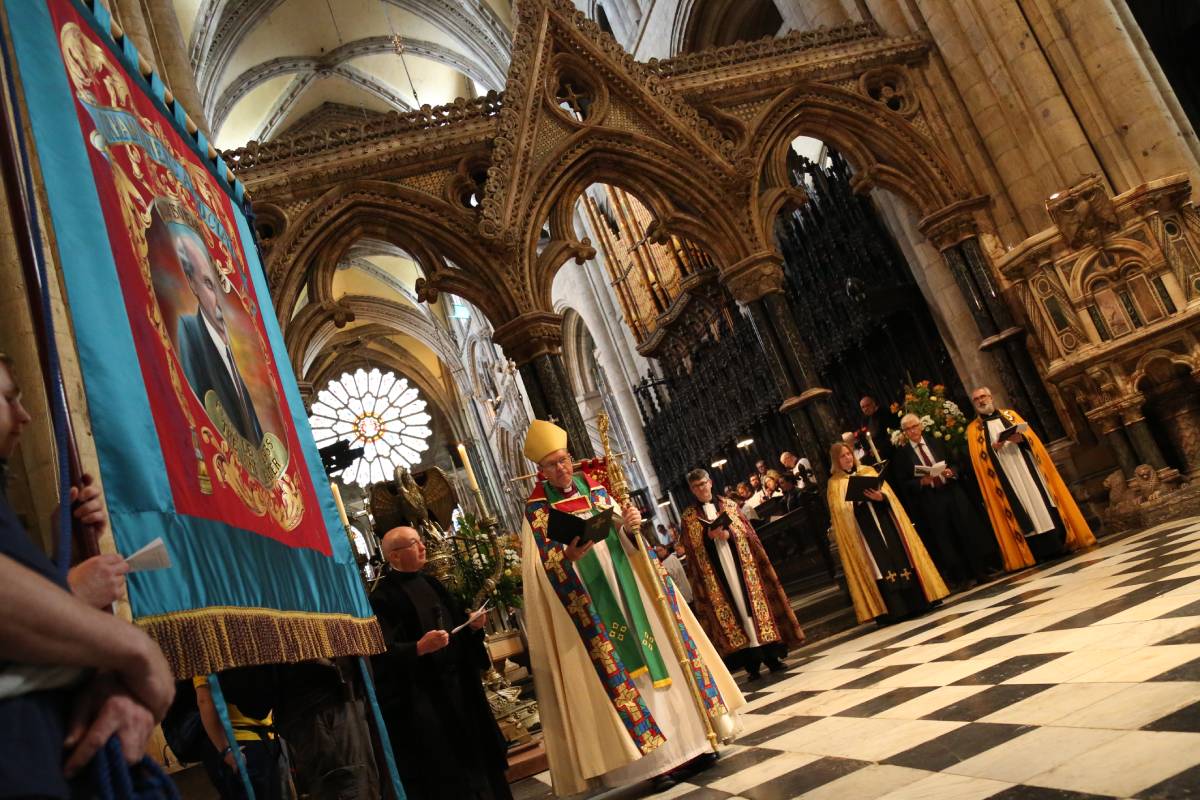 You can also watch our Durham Miners Gala cathedral service video.
This year it was the turn of three new banners created for the 2019 cathedral event: the Durham Miners Association banner, the Horden banner and the Blackhall banner.
The new Durham Miners Association banner was created to commemorate the organisation's 150th anniversary.
The bands also played during the service, including the miners' hymn, Gresford. The three bands chosen for 2019 were the Durham Miners Association band, the Rossendale Scout band, and the North Skelton band.
The service began with the Dean welcoming the congregation to the service and, after a hymn, the representatives of the three banner parties asked on behalf of their community for their banner to be blessed.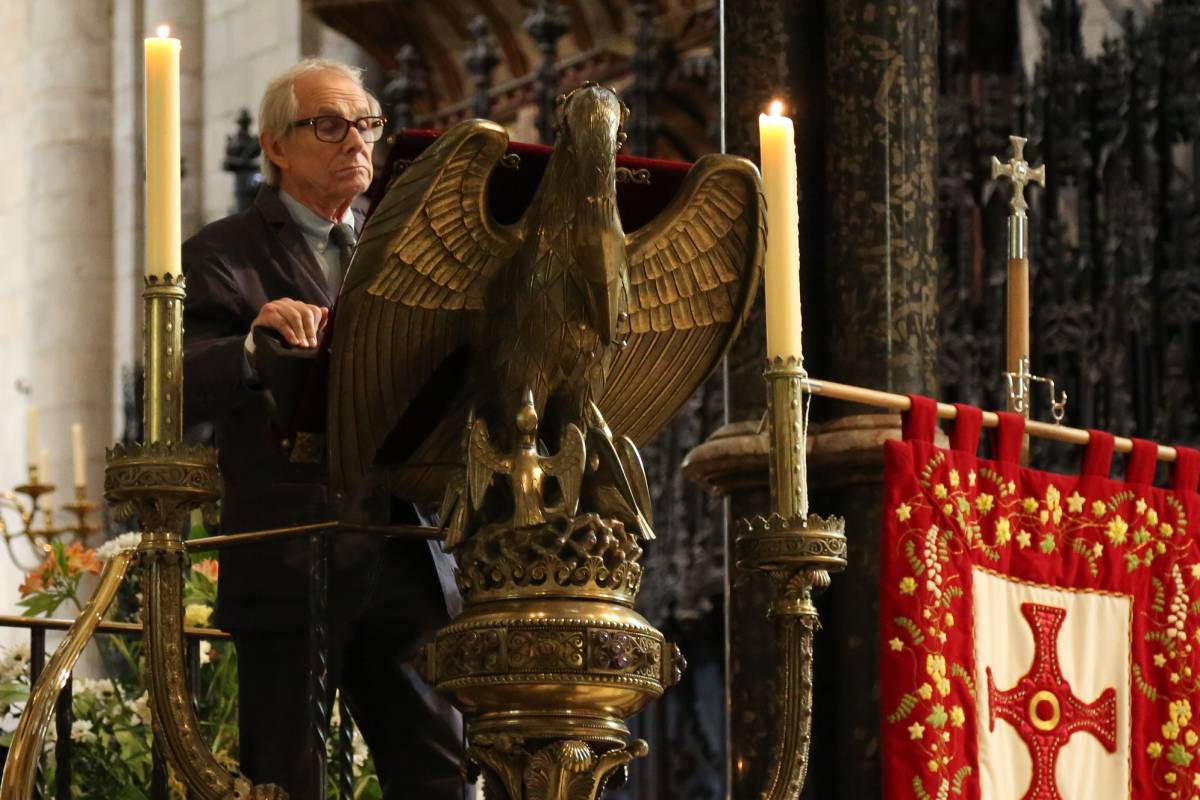 Meanwhile, down at the Racecourse the speeches commenced in front of a large crowd, including Labour leader Jeremy Corbyn, who appeared on the balcony of the Royal County Hotel before heading down to the Racecourse and speaking to the crowds - the fourth year in a row he has appeared at Durham Miners Gala.
Read next: All the fun of the Durham Miners Gala 2019 in 18 pictures
The bands gathered early, with the procession starting first thing in the morning. By mid morning the crowds had increased and thousands lined the streets to watch the brass bands leading the banners down to the County Hotel to play their party pieces.