Our Durham Fire and Ice pictures from the 2020 festival show the 11 ice sculptures in all their icy glory.
Shipped from Liverpool and covered in bubble wrap, at 10am on Friday the 11 sculptures were revealed. Take a look through our Durham Fire and Ice picture gallery below to see all of the 2020 sculptures.
The Fire and Ice Durham 2020 theme was Travelling Through Time, and the ice sculptures covered a wide variety of topics.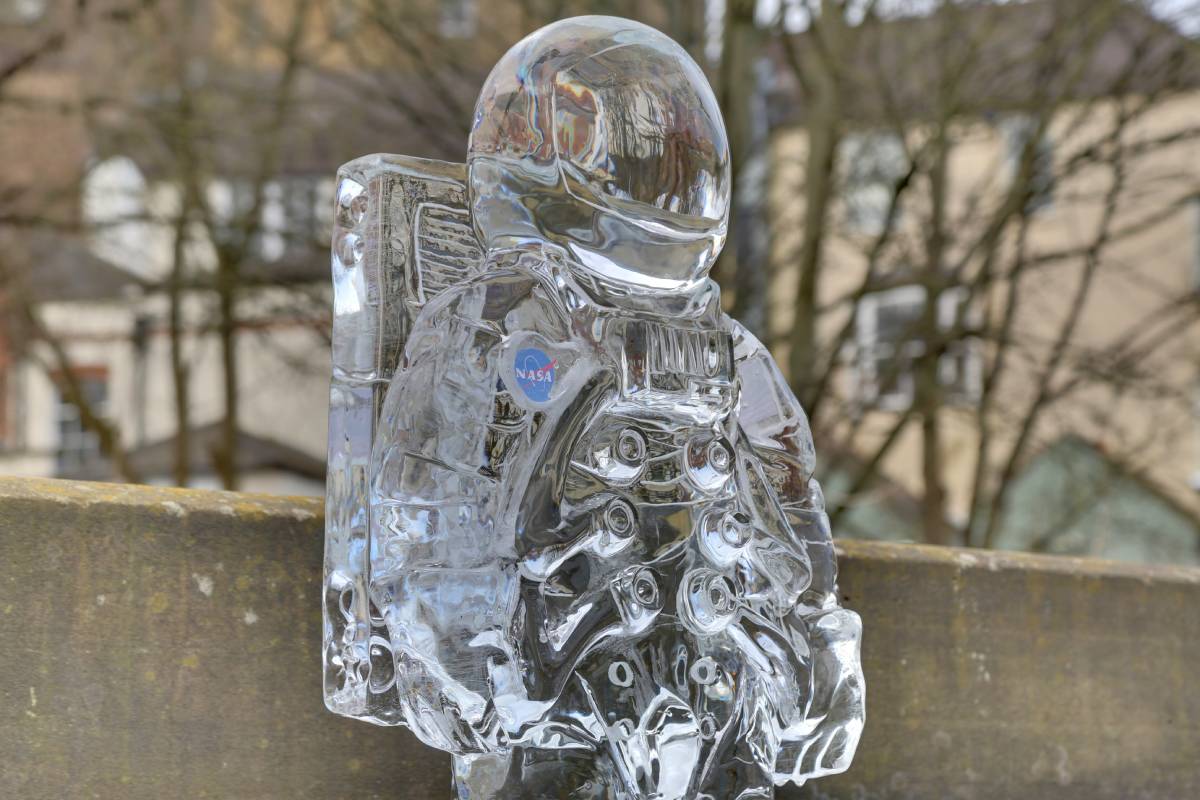 The Durham Fire and Ice picture gallery shows, from top left, an Apollo 11 astronaut on Elvet Bridge, the Eye of Agamotto in Durham Cathedral cloisters, a miner in the marketplace representing the Durham Miners Gala, a miner's lamp in Prince Bishops, an ice representation of the Durham Cathedral Rose Window in Palace Green, and Stephenson's Rocket in Prince Bishops's Shopping Centre, which had dry ice coming out of the top to represent steam coming out of the chimney.
On the bottom row is the Tardis from Doctor Who which was in Millennium Place, a T Rex up on North Road, and a Viking Longship, which was on Framwellgate Bridge.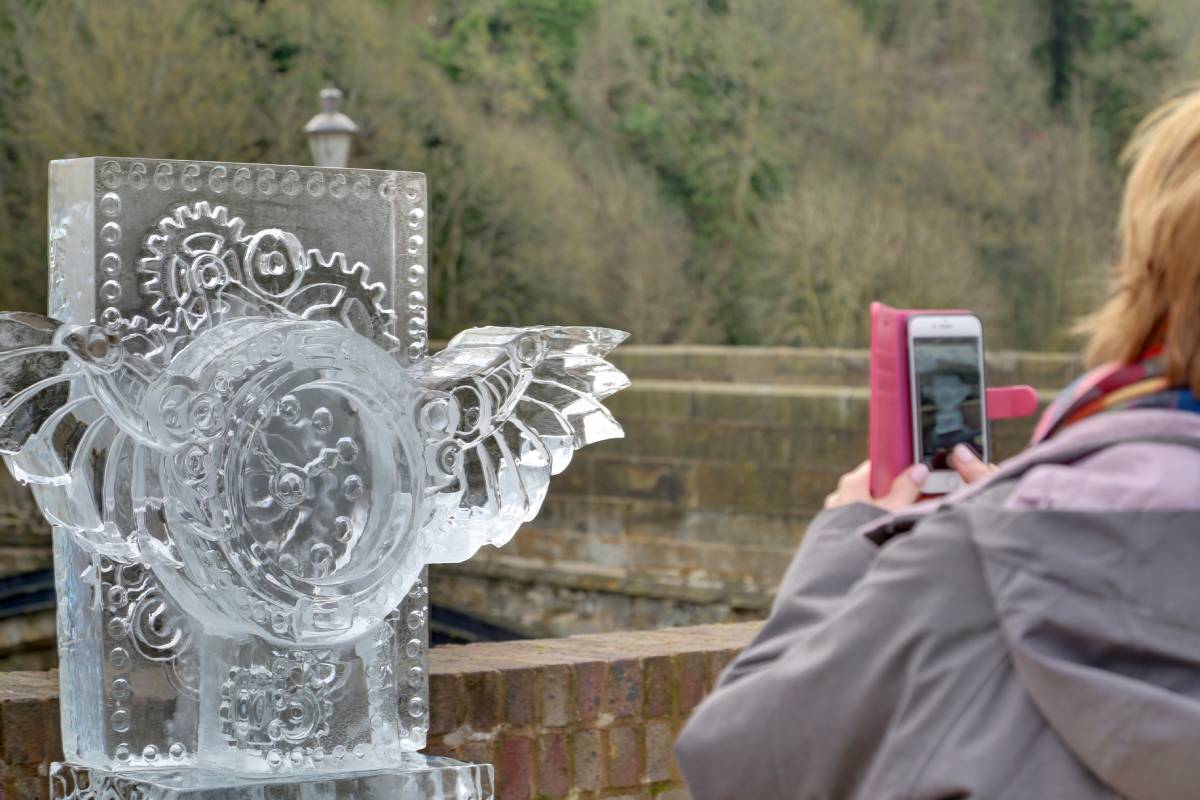 Read next: Full timings for all the Durham Fire and Ice events
On the other side of Framwellgate Bridge, there was also an ice sculpture representing a steampunk clock, while near to it, on the Riverwalk, was the famous DeLorean from Back to the Future: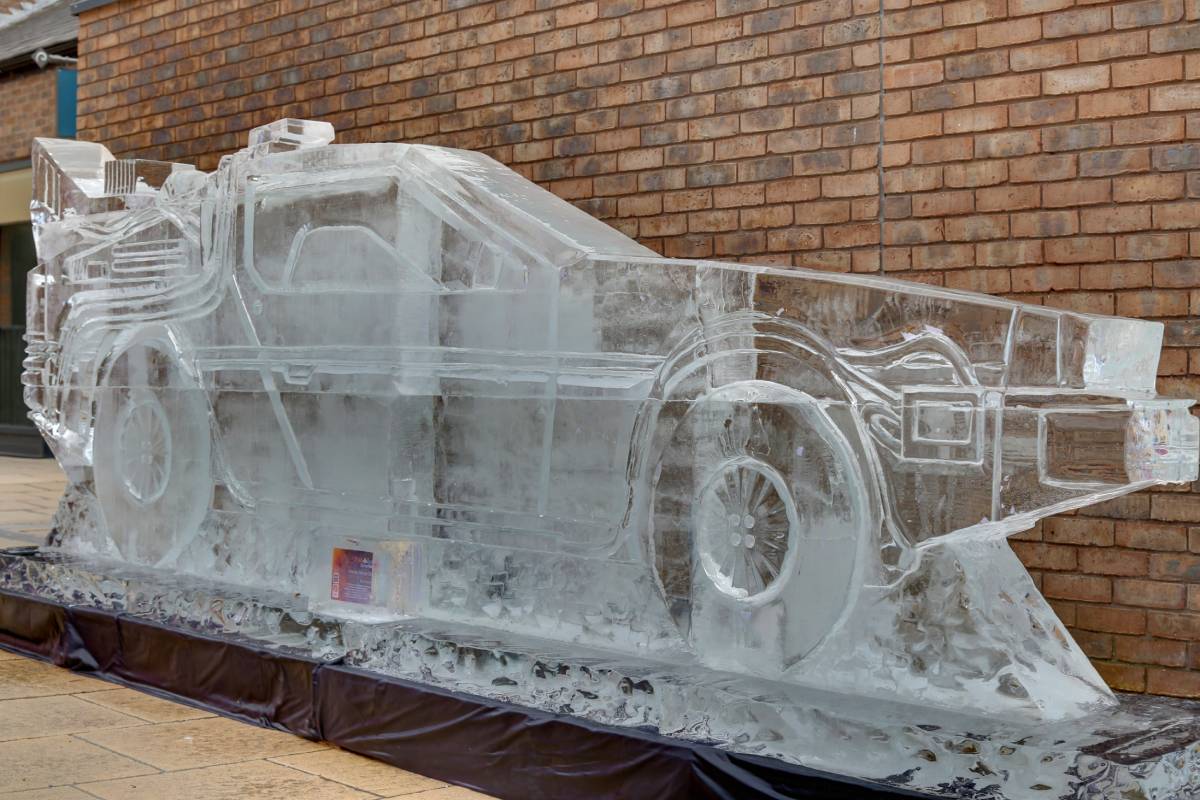 The Durham Fire and Ice 2020 festival began on Friday February 21, and continues on the Saturday with a new set of fresh sculptures to replace those that have melted in the wind and rain.
You can also have a go at ice carving in Millennium Place, and watch live carving demonstrations by the professionals.
Another highlight of the Durham Fire and Ice Festival 2020 will be the fire performer, which is amazing to watch. The fire show will take place like last time in front of St Nicholas Church in the marketplace. Last year was pretty impressive with lots of shooting flames; you could feel the heat from halfway across the marketplace.
Read next: When is the Fire Show spectacular?