A Live Nativity performance saw camels walking through the marketplace as part of Durham's Christmas festivities.
The unusual sight was part of a live nativity performance taking place in the centre of Durham on the afternoon of Sunday December 8, and came complete with wise men as well as Mary and Joseph.
The Durham nativity was part of Christmas InDurham, a free event run by Durham Business Improvement District (Durham BID).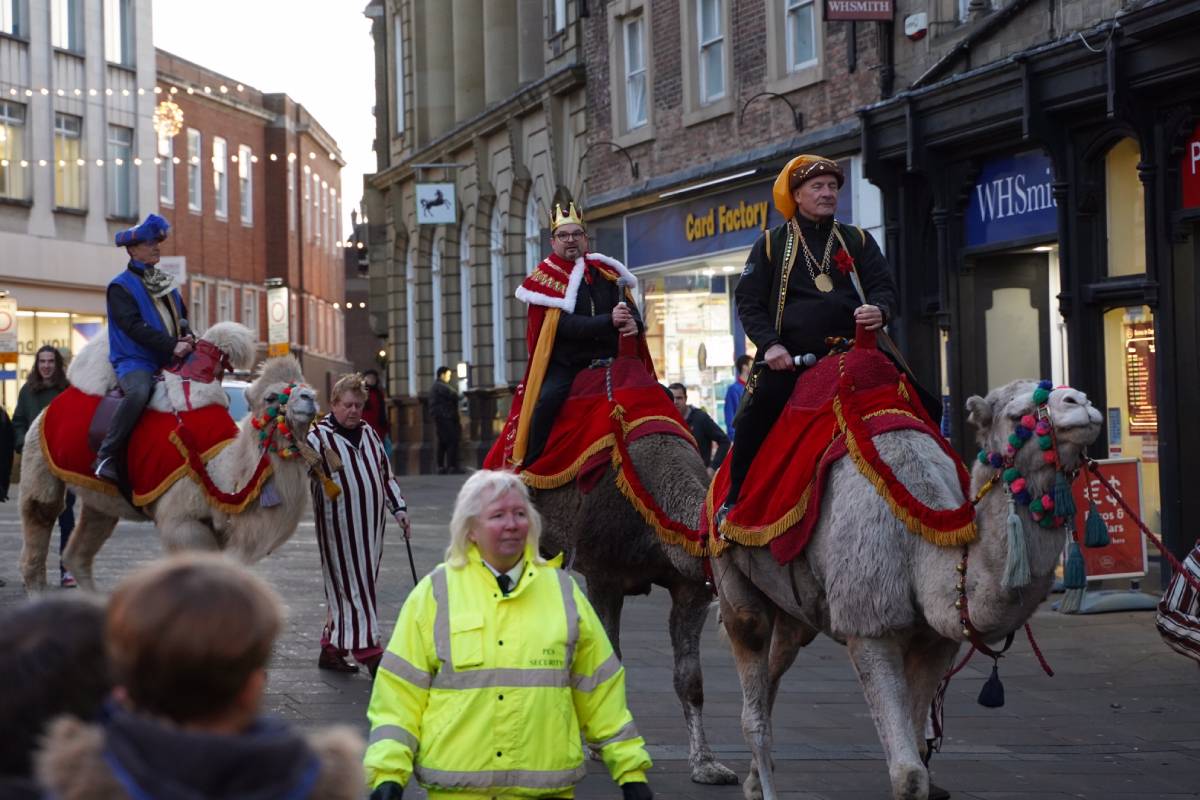 There was also a choir performing in front of St Nicholas church next to the large Durham Christmas tree in the marketplace, as well as a real donkey taking part in the story.
Read next: Dates and times for all Durham Cathedral's Christmas services
It was the fifth year that the popular Durham nativity live performance has taken place, with actors and choristers.
The camels took pride of place, with a big entrance as they brought the Three Wise Men into the performance, carrying their gifts of gold, frankincense and myrrh.
Afterwards the animals were available for pictures.
The Durham nativity live performance is the latest in a series of Christmas events happening across the county. The Durham city Christmas lights switch on took place on Thursday November 28, with other switch ons happening across the county as well.
You can see the Durham city lights in our Christmas lights pictures.
The Durham Christmas markets also returned, with a craft marquee on Palace Green as well as events in Durham indoor market and the marketplace.
Durham indoor market has also extended its opening hours for Christmas. And as an extra boost there is free parking in County Durham in the run-up to Christmas.
Feature image credit: Kevin Creaghan