Durham Brass Festival launched its 10-day schedule of events with an action-packed display in the marketplace.
Durham Brass Festival 2019 began on Friday and announced itself with a colourful and loud performance from one of the brass bands who will be taking part.
Spanish street band Artistas Del Gremio began with a performance of the Pink Panther theme tune and quickly drew a crowd.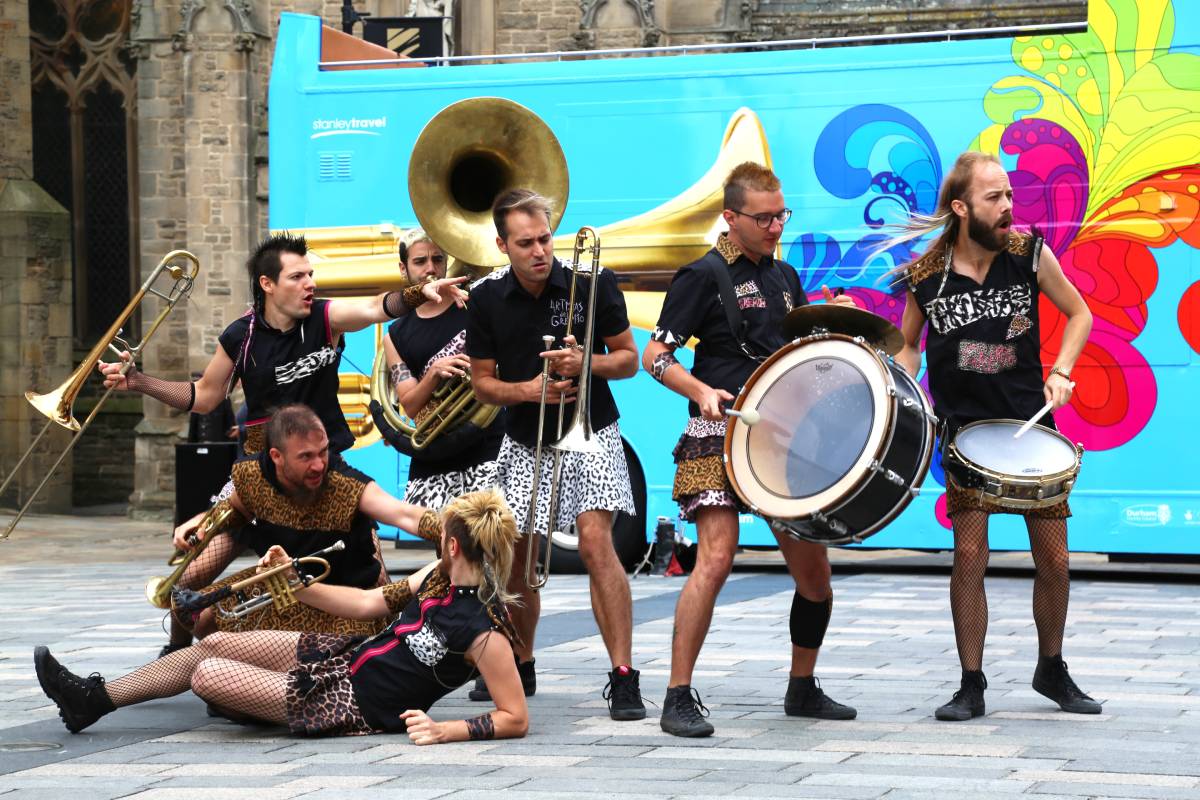 Durham Brass Festival 2019 runs from Friday July 12 until Sunday July 21 and includes a wide variety of music events.
As well as traditional brass concerts from world class bands such as the Brighouse and Rastrick Brass Band, there are also street bands that will be heading into Durham city centre for Streets of Brass, which is a programme of gigs that moves around different locations in the city.
The festival starts with a secret brass gig where the location isn't revealed until you've booked tickets.
There are also the ever-popular free Wharton Park brass concerts.
Read next: Five highlights from the 10-day Durham Brass Festival 2019 programme
Some gigs are ticketed and the Durham Brass Festival tickets are currently on sale.
Cllr Joy Allen, cabinet member for transformation, culture and tourism, said: "Brass really does have something for all tastes, from salsa, swing and big band, to choral masterpieces and rock and roll, the line-up of this year's festival is both eclectic and really exciting.
"Over the next ten days we're delighted to welcome some of Europe's best brass musicians to perform across County Durham.
"Today has been a fantastic start to the festival, with families and crowds really getting involved and I can't wait to see and hear more."
Read next: We've rounded up all the free Durham Brass Festival concerts - and there are loads