A Durham classic car show will see the city centre filled with famous vehicles on Bank Holiday Monday.
The Durham Classic Car Gala will feature more than 100 classic cars in locations all around the centre of Durham.
American classics will line up alongside British vintage makes - and the Durham car show will also feature several famous cars too. You can also find all the events this weekend in our Durham Bank Holiday events roundup.
The Durham Classic Car Gala takes place from 11am to 4pm on Monday August 26 2019 - the second year it has run following the success of the 2018 event. Racing and rallying heritage cars will be in Durham Marketplace, while a selection of classic American cars will be on display in Millennium Place.  
Framwellgate Bridge will have a collection of Minis, and MG sports cars from varying eras will be lining up on Elvet Bridge. Palace Green will have an exhibition featuring many makes of car, including more than a dozen classic Mercedes.
Read next: Durham's music scene highlights this week
Highlights of the Durham Classic Car Gala include the Volvo P1800S driven by The Saint, Roger Moore, a 1957 Messerschmitt KR200 bubble car, and Nicky Porter's 1970s Mercedes in which he competed in the Lombard RAC Rally. Nicky Porter himself will be with the car for some of the day, answering visitors' questions.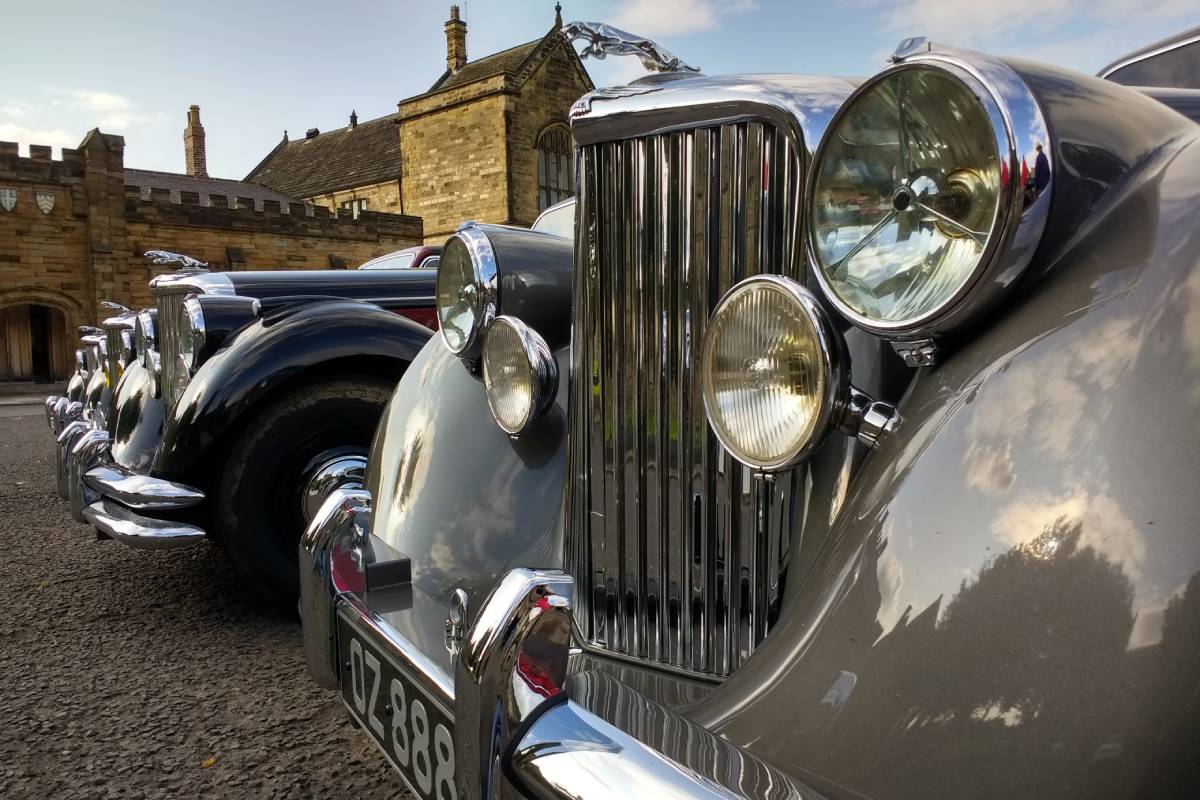 Other Durham Classic Car show highlights include a 1966 Toyota Corona which is one of only two in the UK.
Visitors can also go to the Full Moon Street Food Market in Durham Marketplace, and there will be a display by Bugs 'n' Stuff in the entrance to the Market Hall, as well as free facepainting with Moonwillows Facepainting and storytelling with Alice in the Marketplace.
Organiser Malcolm Vance said: "We're eager to build on the success of last year's inaugural Classic Car Gala.  This year, we've sought cars with a racing or rallying heritage, and are looking forward to Nicky Porter joining us with his 1970s rally car.
Read next: Got some precious old books and documents? This Durham talk will show you how to preserve them
"We'll also have a 1970 Simca, a Ford Sierra Cosworth and more. For anyone with a passion for motor vehicles, this will be a great opportunity to see a wide range of cars and chat with owners."
Colin Wilkes, managing director of Durham Markets, who has helped organise the event, said: "Whether you're interested in cars or not, it will be quite a spectacle in the city centre on Bank Holiday Monday, and a great reason to come into Durham.  
"It's an event that appeals to all ages, from the youngest to the oldest. Bank Holiday Monday will be a great day out in Durham."
Durham Radio will provide musical entertainment at the event with a radio roadshow in Durham Marketplace, and will be running a competition to win a Lenovo laptop supplied by Dot Com Systems.  
Read next: Here's what you need to know about the Bishop Auckland Town Hall closure