Binchester's bank holiday event will see an entire Roman encampment recreated to show how life was lived at the edge of the empire.
The bank holiday event at Binchester Roman Fort will see the historic site back in its heyday with soldiers, traders and traditional artisans.
Taking place on Bank Holiday Monday August 26, there will also be reenactments which will demonstrate the essential military skills Roman soldiers needed to serve their Emperor, including archery, slingshots and catapult artillery.
You can see more events in our Durham Bank Holiday events roundup.
Barbaratus the Roman cavalryman will be back in camp to show off his fighting skills on horseback, accompanied by his trusty troop of foot-soldiers. There will also be battle reenactments between Roman soldiers and barbarians, in particular Roma Antiqua and the Mercenaries.  
The Binchester bank holiday event starts at 11am and the programme is repeated at 2pm.
Read next: The best free events this week across our county
Organised by Durham County Council's archaeology team, the Binchester event will showcase how soldiers lived as they defended and expanded the empire.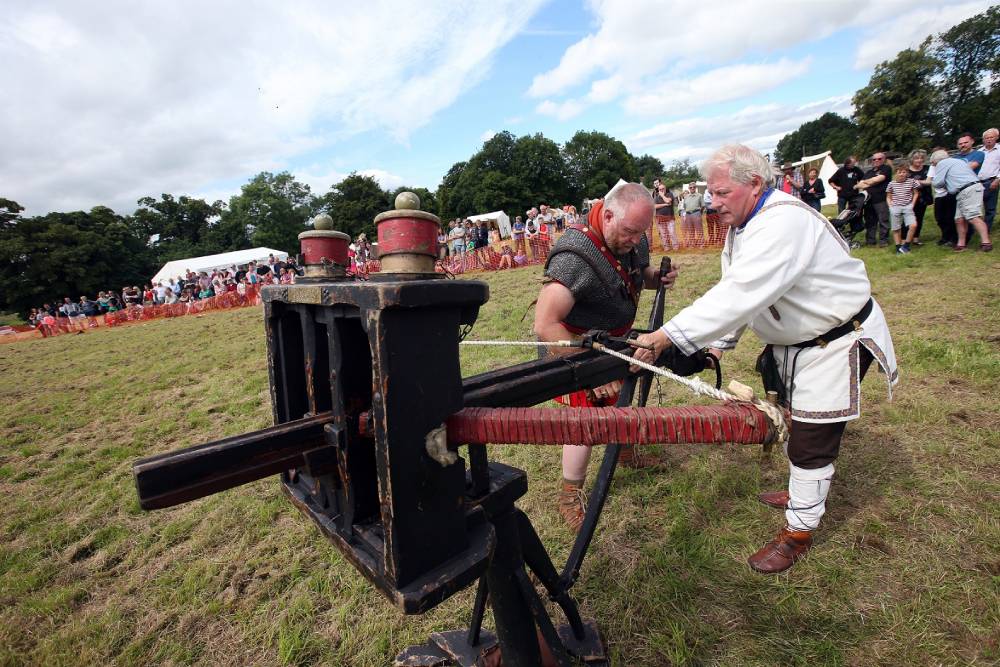 Other events on the day include a chance to inspect a new and elaborately decorated building surrounding the Roman baths within the fort, and opportunities to view the remains of a larger bathhouse outside the stronghold. There will also be tours of recent excavation work.
Read next: Classic car show in Durham city centre this weekend
Dr David Mason, principal archaeologist at Durham County Council, said: "Binchester already provides an opportunity to get up close to the remains of a real Roman Fort. Our reenactment days enhance this further by bringing the fort to life, with all the sights, sounds, hustle and bustle soldiers would have experienced at the site all those years ago.
"It really is a fantastic day out for all of the family."
Entry to the Binchester event costs £7 for adults, £6 for concessions, £4 for children aged four and above and free for youngsters under four. Free parking is available. Only assistance dogs are allowed on site.
For more information contact 01388 663089.
Read next: Wolsingham Show - everything you need to know if you're going