Rare banned books will be on display at a Treasures of Durham Cathedral Library event during Durham Book Festival.
With banned books that got their writers arrested, cast out or put in the stocks, the Durham Cathedral event will explore their incendiary concepts and controversial themes.
Taking place in Durham Cathedral's Refectory Library - which is usually closed to the public - the Treasures of Durham Cathedral Library event is part of the Durham Book Festival, which sees literary events taking place across the city. You can read more in our Durham Book Festival information roundup. We've also got a roundup of Durham Book Festival free events.
Alison Cullingford, head of collections at Durham Cathedral, said: "Books, and the incendiary concepts found within their pages, have long prompted controversy. This event gives us a wonderful opportunity to highlight some of the provocative concepts and ideas that have sat quietly amongst the volumes in Durham Cathedral Library for centuries."
Read next: Music concerts and theatre productions in Durham this week
The historic books on display in the Treasures of Durham Cathedral Library event were all penned by writers who had their works censored: some by the Vatican and the Index Librorum Prohibitorum- the Roman Catholic Church's List of Prohibited Books; some by Oliver Cromwell; and some by the Royal families of Britain and France. Some of these works led to writers being arrested, cast out from their cities, or put in the stocks.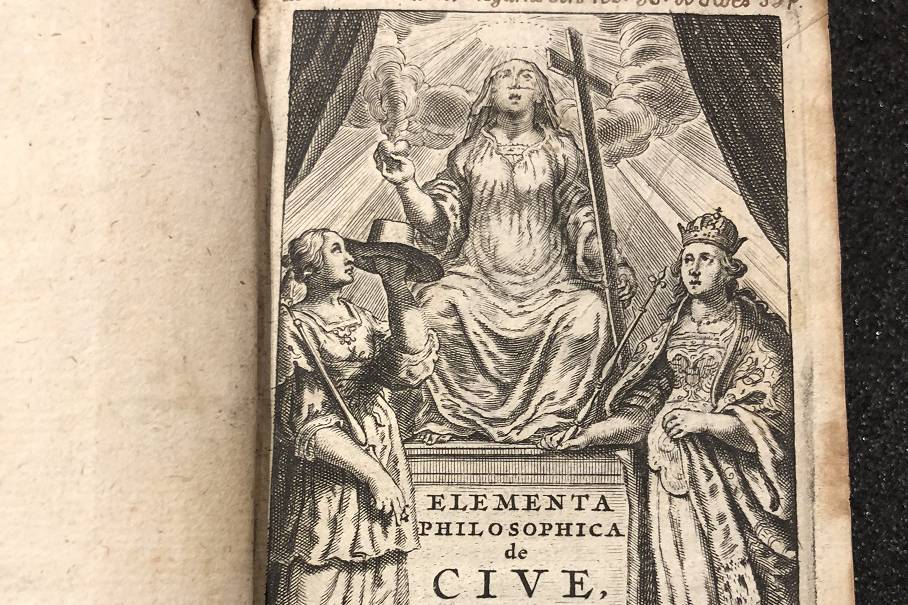 The display of Durham Cathedral's banned books takes place in the 17th Century library; a space previously used as a dining room by the monks of medieval Durham Priory, and not usually open to the public.
Highlights from the banned books on display include a 14th Century Durham Priory manuscript of the works of Aristotle, which was banned by the University of Paris; a 'false imprint' of the works of Machiavelli, where the printer doctored the official print date of the book to avoid being charged with illegal printing; and works by Dante, Milton, Galileo, Diderot, Hobbes and Defoe.
Read next: When are Durham Lumiere tickets released?
Sarah-Jane Raymond, assistant librarian at Durham Cathedral, said: "Daniel Defoe was put in the stocks for the pamphlets he produced. Dante Alighieri was banished from his beloved Florence. John Milton went into hiding, fearing for his life while his criticisms of Charles I were burnt in public.
"Meanwhile, printers were having to come up with ever-more ingenious ways of flouting such bans. We are very happy to be able to tell some of these stories, and more, in greater detail, with the display of the very books that caused such furore."
The Treasures of Durham Cathedral Library banned books event is on Saturday October 12. Two sessions are running from 2-3pm and 3.30-4.30pm as part of the Durham Book Festival. The event will be repeated on Wednesday November 27, with sessions running at the same times.
Tickets are priced at £5 per adult and £4.50 per concession. Book online at durhamcathedral.co.uk/whats-on/oct-treasures-banned-books
Read next: See more cultural events on our arts, museums and culture page